This Week In Religious Education
Children and Youth and the Election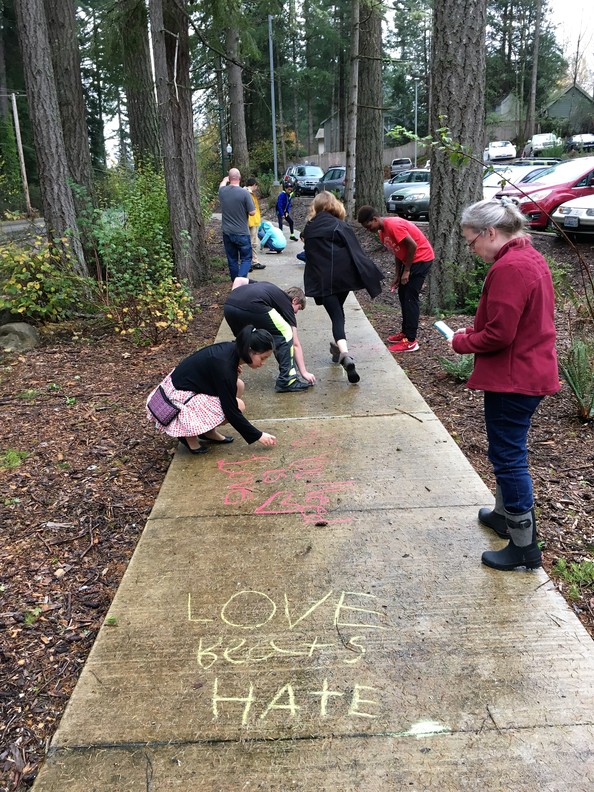 Like the adults in our congregation and community, the children and youth were also very concerned about the election results last week, and what they mean for our country going forward. In our middle school group, we let go of the planned lesson for that week, and instead focused on the election and how everyone was feeling about it. We went down to the Division street sidewalk and wrote some community messages of hope and love, as well.
It's just a start. There is much still to do, and there is still a lot of fear, sadness and anger for our children and youth to process (you adults too!).
Here are a few things you can do right now with your kids:
1. Talk about how you can respond to everyday bigotry when you encounter it. I highly recommend the Southern Poverty Law Center's
Speak Up: Responding to Everyday Bigotry
guide for helpful ideas about how to speak up in a variety of different situations (with family, neighbors, etc.).
3.
Write a letter
(they are more effective than emails) to let our legislators know how you feel about a specific issue you are worried about right now (Health Care, Immigration Justice, the Paris climate change agreement, etc).
4. Talk about what citizenship means between elections. Voting matters, but it's not the only time we speak up for what is important to us. How can we continue to be active citizens and have our voices be heard? Start by reading Teaching Tolerance's
What to Say to Kids on November 10th and the Days After.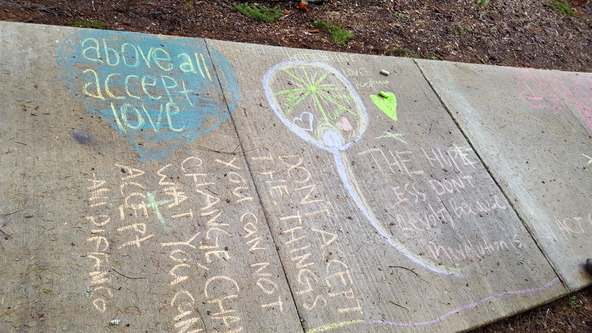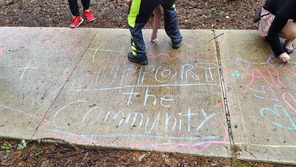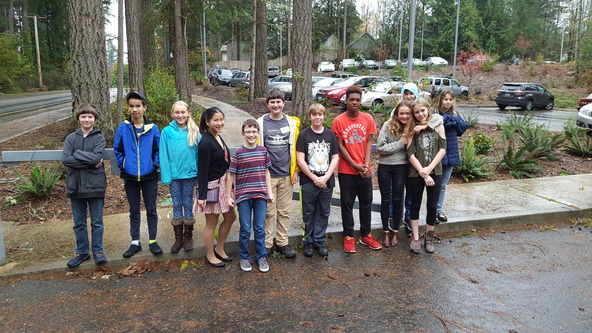 (We've got great youth! And coming up for them this weekend, both the Middle and High School groups are doing service projects this month, with the Community Kitchen and the Food Bank. If your youth didn't hear about those projects and wants to participate, email me at dre@ouuc.org for more information.)
---
Our Theme Is: Abundance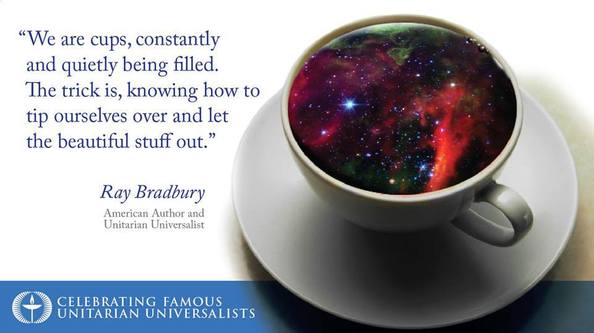 ---
Sunday and Everyday: Taking It Home
Hinduism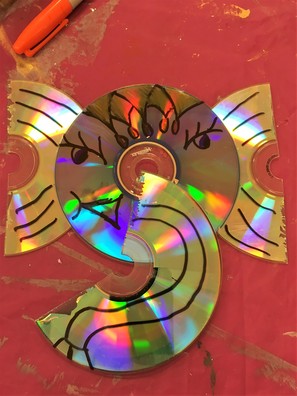 Last Sunday in Spirit Play (preK) and Labyrinth Learning (1st-5th grade) we learned about the Hindu gods, especially Ganesh and
how he got his elephant head.
To extend this learning at home:
1. Learn more about Hinduism and explore how this source can inspire you. There is a new book available that I highly recommend:
Katha Sagar: Ocean of Stories
2.
Faith in Action Adventure
for this week: create a family ritual together. It could be a threshold ritual (for times when you are all leaving or returning home), a mealtime ritual, bedtime ritual, or holiday ritual.
Read more about family ritual here.
---
Next Sunday, November 20th
This Sunday is a Multigenerational Worship Service, so All Ages will stay together in the worship service. There will be fidget bags for little hands to stay busy while ears and hearts are open to the worship.
9:15
11:00

12:30
High School Youth and Mentor potluck Lunch
---
Announcements and Upcoming Events:
---
Holiday Gift Making Party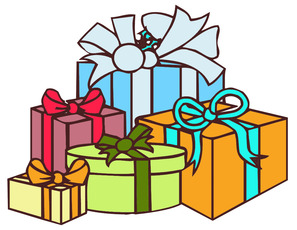 Family "Make Your Own Gifts" Workshop, December 11th 12:30. Lunch and craft supplies provided, so kids and parents can make simple gifts (and wrap them!) for gift giving at the holidays. RSVP to dre@ouuc.org
---
Young Singers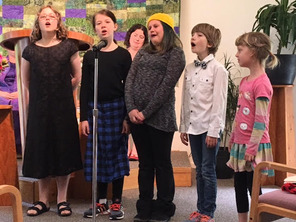 The OUUC Young Singers are rehearsing again! This children's choir is open to all young singers, and rehearses most Saturdays 9-9:45 at OUUC. Come join them and add your voice to the choir!
---
Snacks Needed!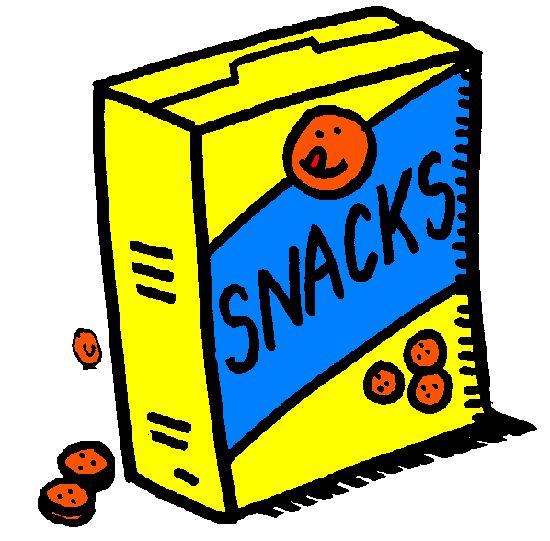 We've had high attendance this year, which is GREAT, but it also means we are going through our snacks really fast! If you can, please bring in a donation of non-perishable snack food for the cupboard in the kitchen labeled "RE". Cookies, crackers, chips, dried fruit, juice, popcorn, and rice cakes are ideal.
---
Yours along the Journey,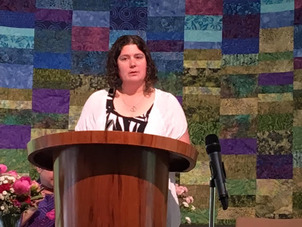 Sara Lewis, CRE
Director of Lifespan Religious Education
Olympia Unitarian Universalist Congregation
360-786-6383
My Blog: The Children's Chalice