In This Issue
Emily's Reflections
Recommended TED talk
Sara's Reflections
Recommended Book
Upcoming Worship

Upcoming Worship
April 3, 2016
"When Home Is No Longer an Option"
The Reverend Emily Melcher, Interim Minister
Millions of people around the world are forced by circumstances beyond their control to leave home, often forever. In the past five years, an estimated eleven million Syrians have fled the devastation of their civil war-torn country, and home as they knew it is no longer an option. Today we'll look at some of the ways the Unitarian Universalist Service Committee (UUSC) is responding to this crisis, and consider what role we might play.
A special collection will be taken for the UUSC-UUA Refugee Crisis Fund, which supports grassroots partners on the ground in Europe and the United States, providing emergency aid, ensuring access to legal help and resettlement support, and advocating for necessary changes in policy and public perception.
April 10, 2016
"Meanings of Home"
The Reverend Emily Melcher, Interim Minister
New Member Welcome
As we welcome new members to our congregational home, we'll reflect on the many meanings of home: Is home a physical place, or is it "where the heart is?" Is it the place "where everybody knows your name, and everybody's glad you came," or is it something more than that?
April 17, 2016
"Does the Shell Fit?"
The Reverend Emily Melcher, Interim Minister
Today we consider the meanings and purposes of religious communities, and reflect on what it means to find a good fit, not only for new members, but for congregations and ministers in search.
April 24, 2016
"For the world we raise our voices, for the home that gives us birth, in our joy we sing returning home to our blue-green hills of earth."
Troy Fisher, Music Director
An all-music Earth Day service featuring the OUUC Choir, soloists, congregational singing, and guest musicians. We will raise our voices in celebration of the seasons, and the wonders of our home, and we will invoke blessing to heal our world. We will raise our voices singing songs from cultures and traditions from all around the globe.
April's Theme: Home
---
Emily's Reflections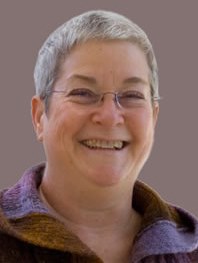 I've made ten moves of greater than a few hundred miles in my adult life, and every one of them has been either my individual choice, or a choice made jointly with my spouse. In each place I've lived, I've created a home for myself, by which I mean a space of sanctuary and comfort. When I think back, I realize that I've moved on with relative ease from most of these homes, perhaps because most of my moves have been in pursuit of new opportunities about which I felt excited: living abroad, education, interim ministry.
As a young adult, I assumed I would be at home wherever I was. I was wrong. There are some places and people that help me to thrive, and others that diminish me. Likewise, there are places and people I have the capacity and willingness to nurture, and others I don't. I have a small wall hanging given to me by a dear friend that reads: "We need to have people who mean something to us, people to whom we can turn knowing that being with them is coming home." In thinking about our theme of "Home," I realized that only three of my ten moves have been really difficult for me, because only three have entailed the loss of communities in which I felt deeply embedded in relationships that had this quality of homecoming. This awareness helps me understand something of what my soul most needs: People to belong with and to. It has taken my introverted soul a long time to understand that this means not just individual friends, but a community.
So many "come-inners" to Unitarian Universalism have an initial experience of being at home in our congregations. That initial experience often comes in the context of worship, where they experience both sanctuary and comfort, and extends over time to an awareness of having found a people to belong with and to. Belonging with and to means more than simply enjoying sanctuary and comfort: it means we share a relationship of mutual accountability that will weather the inevitable differences and disappointments we encounter as we become more deeply embedded in community. It means a commitment beyond our own comfort: to our own growth and the growth of others. Only then can we truly claim to have come home.
As I reflect on my own homes and leave-taking, and on what it means to truly belong in a community, I can't help but think of those whose moves are not occasioned by a draw toward new opportunity or a desire for community, but by losses I can't even begin to comprehend. The history and current state of humanity are replete with examples of people who have been driven from their homes by settlers and colonizers or abducted and sold into slavery. There are those whose homes have been utterly destroyed by war, and those for whom a return home would mean imprisonment, torture or even death. Many who would prefer to remain at home migrate because they cannot hope to feed their families if they stay at home. Natural and human-made disasters have destroyed homes, and climate change has already created its first refugees. I imagine that for many of these people, the circumstances that rob them of their homes have also robbed them of communities in which they were deeply embedded.
I wonder what it would take for those of us who have never not known the comfort and security of home to become, for them, "people to whom they can turn knowing that being with us is coming home"?
The Reverend Emily Melcher
---
Refugees, A TEDtalk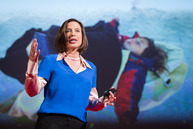 Here is an
interesting TED talk
about what refugees need to thrive, and not just survive.
---
Sara's Reflections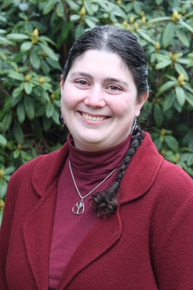 I have always been very home-centered. Growing up, I was homeschooled by a mother who worked from home (running a home daycare), and my family had a wiccan/pagan/New Age spirituality that was intensely private but also made the home a sacred place of magic and mystery.
As I grew up, my sense of "home" expanded. Finding a Unitarian Universalist church home, finding "something larger than myself" by joining the Army National Guard, and realizing a deep love of nature and the earth have all brought me to see my home as more than the four walls of my house.
To be "at home" anywhere, to me, means that you have a sense of responsibility, care, and stewardship for this place. Home is where the heart is, yes, but it's also where you roll your sleeves up and take care of things. Home is care, home is comfort, but home is work.
This willingness to engage with the work of the here and now is part of the legacy of Unitarian Universalism. From our earliest roots in the idea of ongoing revelation, to our involvement in the social gospel movement, the humanist movement, and continuing today, this has been a faith that didn't worry too much about "the next life/world", and instead focused on what needed to be done to make this life and this world a better place.
The Reverend Meg Riley said it this way in A People So Bold: "Come what may after our deaths, we have cast our lot with those gods and mortals committed to creating together what is holy right here in the incomprehensibly beautiful, horrifically broken, frighteningly vulnerable, miraculous place we call home."
Home is a gift. We have been blessed with a seemingly one-of-a-kind planet that nurtures life as we know it. We have this beautiful home of rain and wind, sun and trees, the flowers in the spring and the changing leaves in the fall. Each time I work in my garden or eat food grown from the soil, I feel blessed by these gifts of home.
Home is also a responsibility. We cannot simply take its gifts for granted, and if it is to continue to bless us all we must step up and roll up our sleeves and take care of things: care of the soil, care of the air, care of the water, care of the beings, care of each other.
I have some tongue-in-cheek coasters in my home that say "make yourself at home … clean the kitchen". They are silly, but it's true. If you want to be truly at home, roll up your sleeves and get to work. Let us commit ourselves to caring for this wondrous place we all call home.
Sara Lewis, Director of Lifespan Religious Education
---
Making Home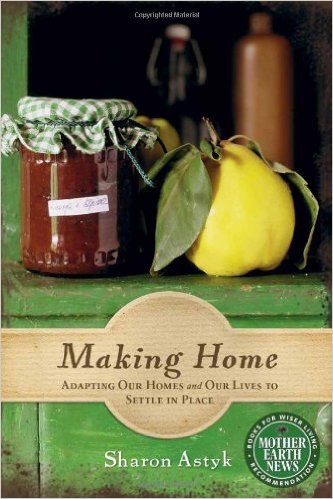 Here's another book recommendation from Sara: Making Home: Adapting Our Homes and Our Lives to Settle in Place, by Sharon Astyk.
A blend of sustainable living for our present world with some speculation about what will make our lives and homes resilient in a climate change future, this is the rare book in this genre that I still found to have a hopeful tone. While we won't all choose to go off grid and raise our own goats, I think there are still helpful ideas for us all in this little gem of a book.
---
Engage with the theme of the month in any or all of these ways:
Come to Sunday worship!
Children and Youth Religious Education programs will be organized around the theme of the month as well
Join Circles of the Spirit for small group ministry around the theme of the month.
Join the closed Facebook group: Soul Matters @ OUUC
Email your reflections, ideas, music suggestions, art responses, photos, etc. to SoulMatters@ouuc.org for possible sharing on digital platforms or in worship