2015-2016 Religious Education Programs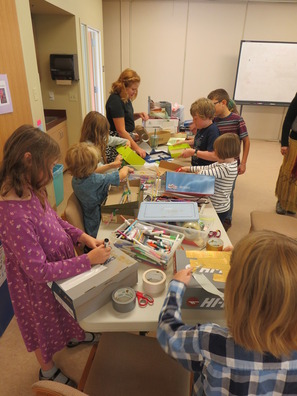 Pictured here: the Labyrinth Learning class constructing cardboard churches after learning the story of John Murray Coming to America. Thank you to all who donated cardboard for this project!

1. if you didn't register yet ....
Register Now: https://secure.jotform.us/form/52165751231146
2. It's also time for the annual stewardship drive, and you can pledge now to support the congregation at: http://ouuc.org/giving/pledging/
October's Theme is Identity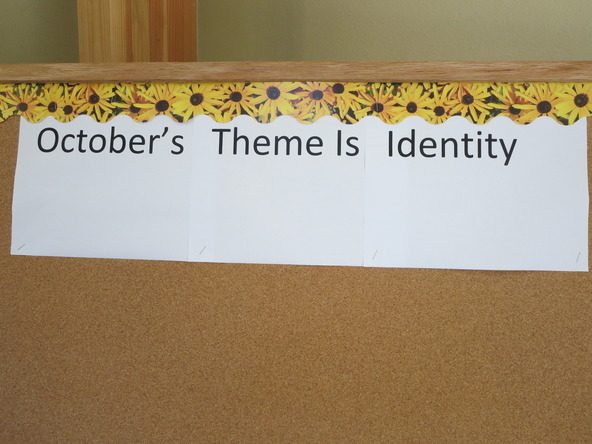 The guiding questions for this month are:
Who are we?
What is Unitarian Universalism?
Who are we as Unitarian Universalists?
Whose are we? What relationships and commitments do we have?
---
Sunday and Every Day: Taking it Home
The Early Universalists, What Do We Know About UUism, and Racial Justice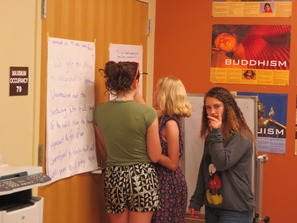 Last Sunday we continued on the Identity Theme. The Spirit Play class for pre-K had the story of John Murray, while the Labyrinth Learning class also learned about Murray and followed it up with song, drama, cardboard box churches, and welcome signs. The Middle School group reviewed what they know about Unitarian Universalism, and the High School youth watched part of the documentary film The House I Live In and discussed how they will pursue racial justice this year.
Extend the Conversation at Home:
What do you think "radical love" means? Are we a people who practice radical love? How? How do we fall short of our own best aspirations and intentions for radical love?

When is it easy to love someone? When is it hard to love someone? When do you feel loved?

What does it mean to say you are a Universalist? What do you know about someone who says they are a Universalist?

Do you know the 7 Principles? Would there be value in UU's memorizing the principles? Is there a relationship between the ones you remember and the ones you live? Can we live them if we don't know what they are?

What do most UU's agree about? God? What happens after you die? How we should live our lives?
Home Practice:
The symbol of the Unitarian Universalist faith is the Flaming Chalice, and our most common shared ritual is the lighting of a chalice. Try lighting a candle or a chalice together at home this week, possibly with words such as these:
May the light of truth illumine our minds,
May the spark of love set our hearts on fire,
May the flame of freedom burn brightly within us,
Now and always.
Next Sunday: October 18th, 2015
9:15
11:00

Nursery Care
Spirit Play (preK) will have a story called "Our Church", which talks about how it is the people who make a church
Labyrinth Learning (1st-5th grade) will be learning about our own OUUC history and having the choice of activities such as making an "OUUC" music video or doing a scavenger hunt.
Neighboring Faiths (6th-8th grades) will be doing a "field trip" to the OUUC worship service. Meet in the classroom by 10:45 to prep and to go into the worship service and sit together.
High School Group will be preparing for the multigenerational conversation that will occur in the Commons following the worship service.
12:00 ish
All are invited to stay for a multigenerational and intentional conversation mixer, reflecting on questions and experiences of connection to the congregation and to Unitarian Universalism.
---
Yours along the Journey,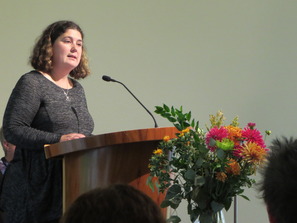 Sara Lewis, CRE
Director of Lifespan Religious Education
Olympia Unitarian Universalist Congregation
360-786-6383
My Blog: The Children's Chalice