Click to view this email in a browser

---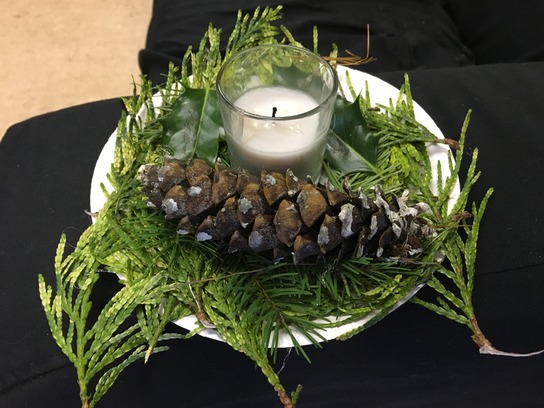 There will be some changes in the Religious Education schedules as we approach December 24th and 31st (both Sundays this year).
December 17th, regular class schedules, Middle School holiday party with gift exchange, but no High School Group
December 24th, All Ages Worship Service 10am-11am, Nursery Care only.
December 24th, 5:30 Candlelight Christmas Eve service (no nursery care, all ages in worship service)
December 31st, All Ages Worship Service 10am-11am, nursery care only
We'll return to our regular schedules in January. Happy Holidays!
---
Time to Return the Boxes!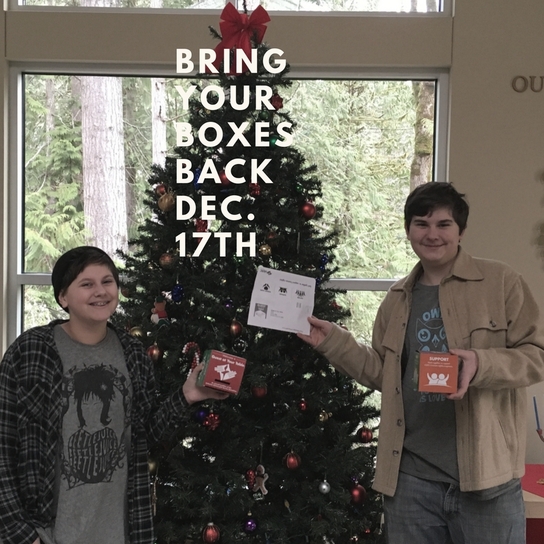 Did you take home a
Guest at Your Table
Box this month? It's time to bring them back for collection! Youth will be in the Commons during both coffee hours this week to collect donations and hand out candy canes to all the donors. If possible, please bring checks rather than heavy loose coins (although we will accept those as well).
Didn't take a box home? It's not too late to contribute to this good cause of supporting the work of the Service Committee all around the world! There will be donation envelopes available on Sunday.
---
December's Theme is Hope
---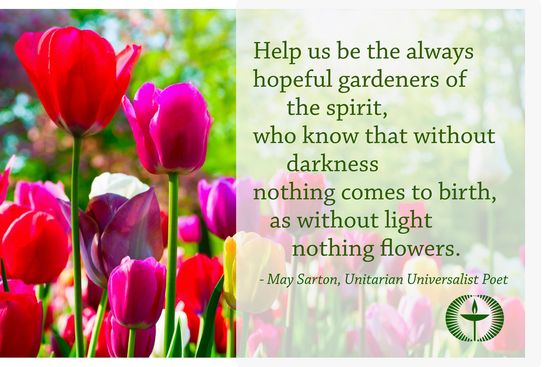 Slowing the Sun
Last Sunday we explored th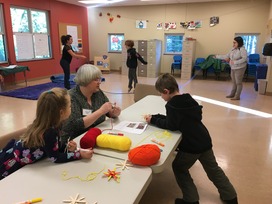 e Maori story of how Maui slowed the sun - an appropriate story for the upcoming Winter Solstice.
Discuss it at Home:
Why is the sun important to us? What does the sun do for life on this planet?
What do we do when the days are short and we don't get enough sunlight?
What would you do with a couple more hours of sunlight in the day?
Faith Adventure:
---
Next Sunday:
Sunday and Every Day: Taking it Home
9:15:
Nursery Care
Spirit Play (pre-5th grades): Yule
11:00:
Nursery Care
Spirit Play (PreK): Yule
Labyrinth Learning (1st-5th grades): Yule/Winter Solstice
Middle School Group: Holiday Party and White Elephant Gift Exchange (please bring a small wrapped gift and a holiday food treats to share)
---
Announcements and Upcoming Events:
---
Our Whole Lives for 10th-12th Grades

Our Whole Lives for 10th-12th grades begins in January!
Learn more here.
Save the Date: Mandatory Parent Orientation January 21st ,12:30
---
Join the OUUC Families Facebook Group

Join US here!
---
Yours along the Journey,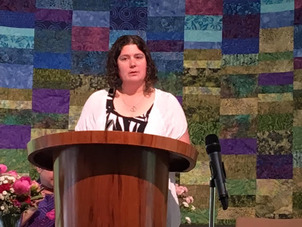 Sara Lewis, CRE
Director of Lifespan Religious Education
Olympia Unitarian Universalist Congregation
360-786-6383
My Blog: The Children's Chalice

---
If you no longer wish to receive these emails, please reply to this message with "Unsubscribe" in the subject line or simply click on the following link: Unsubscribe
---
Olympia Unitarian Universalist Congregation
2300 East End St NW
Olympia, Washington 98502
US


Read the VerticalResponse marketing policy.