This Week In Religious Education
Our High School Youth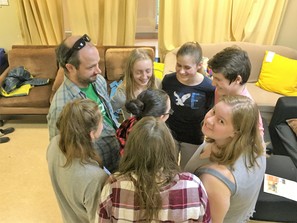 Every now and then, I use this space to remind you all that we have a great group of high school youth here at OUUC. They aren't always as visible to congregation - perhaps because they meet at 12:30 on Sundays or perhaps because they, like young adults, are neither "families with young children" or quite "general congregants". But you all should know what is going on with our high school youth:
as a group they meet twice a month, alternating "Have Fun"/"Do Good", with social meetings and service/justice projects
they work in our nursery, providing childcare for the littlest. (This is often their first job, and we are providing a safe place to have that first work experience, as well as great teen role models for our kids)
they go to UUA district, regional, and national youth events and trainings
one is a volunteer RE teacher in our pre-K Spirit Play classroom
one is on the Family Ministry Team as an active committee member
one is just now joining the Worship Arts Team
All participate regularly in various volunteer and service efforts
while also pursuing school, sports, ballet, dance team, playing music, and running marathons!

Youth are a vital and important part of this congregation!

---
Our Theme Is: Abundance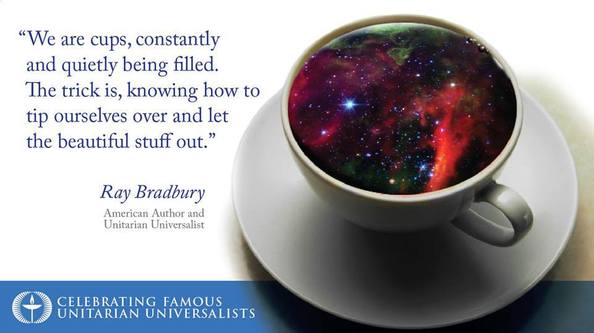 ---
Sunday and Everyday: Taking It Home
Diwali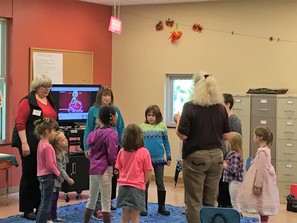 Last Sunday in Spirit Play (preK) and Labyrinth Learning (1st-5th grade) we learned about the Hindu holiday
Diwali
(it was October 30th this year). Pictured is the group trying some chanting.
In middle school group we explored the idea of greed and whether human nature is naturally greedy and selfish or not, using the Twilight Zone episode "
A Most Unusual Camera".
To extend this learning at home:
1. Learn more about Hinduism and explore how this source can inspire you. There is a new book available that I highly recommend:
Katha Sagar: Ocean of Stories
2. Discuss your family attitudes toward money. Diwali is a prosperity holiday, and many world traditions have rituals either seeking prosperity or expressing gratitude for it. How do you seek and appreciate prosperity? Or do you avoid talking about money?
3. For parents, I highly recommend the book
The Opposite of Spoiled
for a pragmatic and helpful approach to raising kids that are comfortable and smart with money.
---
Next Sunday, November 13th
9:15
Nursery Care
Spirit Play (pre-5th) How Ganesh Got His Elephant Head
11:00

Nursery Care
Spirit Play (preK) How Ganesh Got His Elephant Head
Labyrinth Learning (1st-5th grades) Hindu Gods
Middle School Group: Lessons from the Twilight Zone: "The Old Man in the Cave"
12:30
De-Stress Your Holidays Discussion Circle
---
Announcements and Upcoming Events:
---
De-Stress Your Holidays!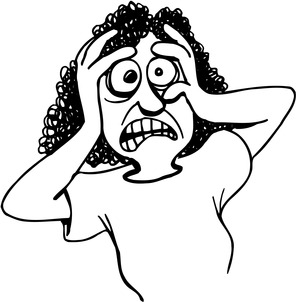 The Holiday Season is coming! Here are two offerings to try and De-Stress this time of year for families:
Unplug the Christmas Machine Discussion and Lunch, November 13th 12:30. Lunch and childcare provided, and no need to read the book ahead of time. RSVP to dre@ouuc.org
Family "Make Your Own Gifts" Workshop, December 11th 12:30. Lunch and craft supplies provided, so kids and parents can make simple gifts (and wrap them!) for gift giving at the holidays. RSVP to dre@ouuc.org
---
Young Singers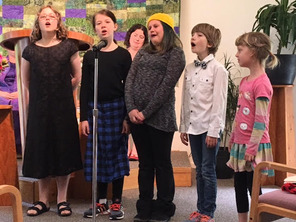 The OUUC Young Singers are rehearsing again! This children's choir is open to all young singers, and rehearses most Saturdays 9-9:45 at OUUC. Come join them and add your voice to the choir!
---
Yours along the Journey,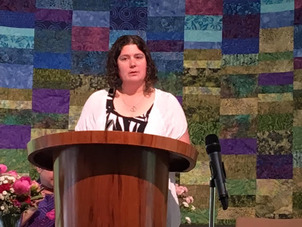 Sara Lewis, CRE
Director of Lifespan Religious Education
Olympia Unitarian Universalist Congregation
360-786-6383
My Blog: The Children's Chalice