Dear Religious Education Families,
Happy Holidays! This last Sunday we were celebrating Hanukkah, Solstice, and the advent of Christmas: all lights in the darkness.
We will have a Christmas Eve service at 5:30 and 11pm on Wednesday. I hope to see you at the 5:30 service.
Please note, I (and the rest of the church staff) will be on vacation and the church office will be closed December 25th-January 3rd. The service on December 28th will be lay-led and intergenerational, and there will be no RE other than nursery care.
---
Sunday and Every Day: Taking it Home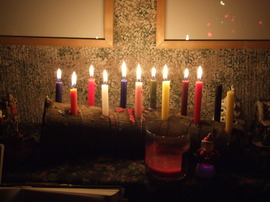 Last Sunday the Spirit Play class had a story about Yule and the Holly/Oak King story from European paganism. In Labyrinth Learning we had a lesson about the Winter Solstice, including a candle lighting ritual in which I shared my own family tradition of a Yule Log and lighting twelve candles on the twelve days after the solstice. (Back in 2009 I explained this tradition in a blog post.)
During our class, one child wisely noted that "the way we celebrate Christmas now is sort of a mash-up of lots of old traditions and holidays". Yes, many threads of tradition run through to us today!
To extend the conversation at home:
How does this dark season affect you? Does it make you sad, scared, or depressed? Or perhaps you love the cozy feeling of being inside?

What traditions have been passed down through your family? Which do you love, and which do you keep doing because they are important to someone else in your family?

Talk to your kids about the holiday of your childhood, and how it differs from their current holiday.

You are also allowed to create new traditions. You can find ideas in books such as

The Book of New Family Traditions

by Meg Cox. Discuss ideas and be willing to try something new!
---
This Sunday: December 28th, 2014
This Sunday the staff is on vacation and the service will be Intergenerational. There will be no Religious Education classes. I will "see you next year!".
9:15

11:00
---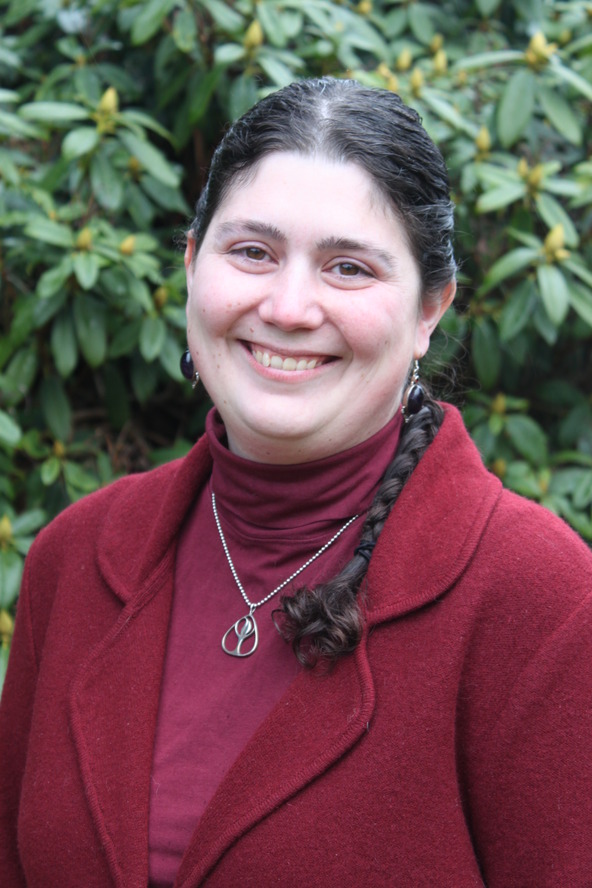 Yours along the journey,
Sara Lewis, Credentialed Religious Educator
Director of Lifespan Religious Education
Olympia Unitarian Universalist Congregation
360-786-6383 ext. 102
On vacation December 25th- January 3rd.

Sara's Blog: The Children's Chalice