Parent/Child Art Mindfulness Workshop This Sunday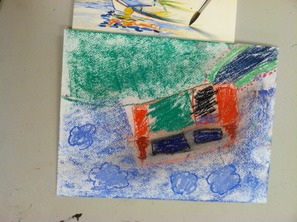 We will be hosting an Evergreen student leading a Parent/Child Art Mindfulness workshop this Sunday, 12:30-1:30. It is intended for children ages 4-12 and their parent to do together.
Please RSVP to me at dre@ouuc.org if you would like to attend.

---
November's Theme is Grace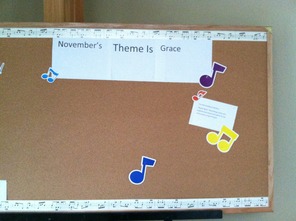 Guiding questions for this month are:
What do you think "grace" is? When have you experienced grace?
When do you feel loved? Do you have to earn or be worthy of that love?
How can you love others unconditionally?
Viewing grace through the lens of our Abrahamic Faiths religious literacy focus, we will be exploring the parables of Jesus that are about the unconditional love of God: the lost sheep and the prodigal son.
Sunday and Every Day: Taking it Home
---
Shepherds, Sheep, and a few Hiccups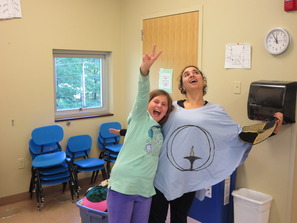 I was away this last Sunday, and I understand there were a few hiccups in the planned volunteer coverage. A big Thank You to Anisa, our staff RE Teacher, who valiantly tried to cover the gaps.
The focus for Spirit Play and Labyrinth Learning was on the parable of the Lost Sheep.
Meanwhile, in Middle School we introduced Judaism and Islam for Neighboring Faiths. There were some technical difficulties, and the videos could not be shown. Watching them at home would be great: Intro to Judaism and Intro to Islam.

Extend the Conversation at Home:
I wonder how it feels to be a sheep, and to be cared for?

I wonder how it feels to be a shepherd, and care for others?

I wonder how it feels to be lost? Have you ever been lost? Who would look for you?

What is a parable? Why would stories be used to teach? What was the point of the story that Jesus told? What did the shepherd symbolize? What did the sheep symbolize?
This Week's Full Week Faith Action:
Is there someone you've lost touch with? When was the last time you sent a letter or called? Reach out this week, and let them know you're still thinking about them!

---
Next Sunday: November 15th, 2015
9:15
11:00
Nursery Care
Spirit Play (preK) will have the story Love You Forever by Robert Munsch
Labyrinth Learning (1st-5th grade) will explore the parable of the Prodigal Son.
Middle School will not be meeting - see their schedule below
High School Group will be talking about Grace and sharing music that gives them a feeling of grace (this plan was tabled last Sunday, so we're bringing it back this Sunday. Bring music that fills you with a sense of Grace, to share with others.)
Middle School Lock-In and Field Trip
This Friday (the 13th), will be a Lock-In overnight for the Middle School group. There will be dinner, games, a candle-lit worship service, and a movie, and then a hearty breakfast in the morning.
Starts: 6pm
Bring: sleeping bag, sleeping pad, pillow, change of clothes, toothbrush/paste and other hygiene items as needed, snack to share, beverage to share, flashlight
Ends: We will be going straight into the field trip the Islamic Center. For anyone not going on that field trip, they need to be picked up from OUUC by 10:30.
Field Trip:
We will be headed to the Islamic Center, where we are expected at 11:30. We will get a tour of the mosque, be there for prayers, and then have some time for questions and conversation after the prayers. Estimated end time is 1:30, and then the group will head back to OUUC, for final pick-ups at 2pm. (Be prepared for your kids to be hungry when you get them back. Although we will feed them a hearty late breakfast, the field trip is over lunch and so they will miss lunch).
Two things:
Please RSVP for both events
Drivers needed for the field trip. Can you transport folks from OUUC to the Islamic Center and back again?
---
Upcoming Events and Announcements
Ministerial Search Committee Seeks More Parents' Input
- ONE LAST TIME! The Ministerial Search Committee is offering one last Cottage Meeting to gather input about our congregational strengths, the future of our congregation, and the kind of minister you would like to see for us. We are holding the session on a
Sunday
morning in the hopes of hearing from more parents, as well as anyone who hasn't been able to attend one of our other gatherings. The session will be held on Sunday, November 15 from
9:15 – 10:15 am
at
OUUC
. Childcare will be available. Please sign-up
here
.
---
Yours along the Journey,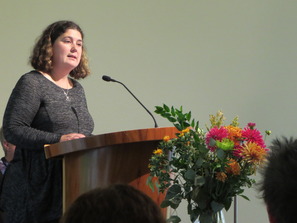 Sara Lewis, CRE
Director of Lifespan Religious Education
Olympia Unitarian Universalist Congregation
360-786-6383
My Blog: The Children's Chalice