What Are Your Commitments? To Whom or What Are You Accountable?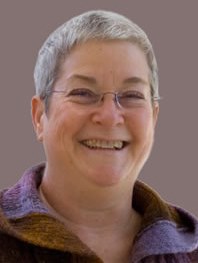 These questions get right to the heart of covenant. A covenant is a promise (or promises) freely and intentionally given, about how you will be in relationship to yourself, another or others, or a community to which you choose to belong.
A covenant is more than an expression of something we'd like to do or some way we'd like to be. It expresses a deeply held intention and commitment to embody values we hold dear, even when it's challenging or difficult.
Covenants with Ourselves
It begins with the promises we make to ourselves. Our values call us to care for ourselves as the worthy human beings we are, tending to our minds, bodies, and spirits and fully expressing ourselves and our gifts in the world.
One of two central commandments in many Christian traditions is "Love your neighbor as yourself." Our Unitarian Universalist adaptation of this covenant is the first of our UU principles: "We covenant to affirm and promote the inherent worth and dignity of every person." This includes ourselves, for if we are unaware of our own worth and dignity, it is unlikely that we will be able to affirm the worth and dignity of others, and if we fail to treat ourselves as worthy, we are also unlikely to treat others as worthy.
It's not always easy to recognize or promote our own worth and dignity. We may be captives of conditioning that causes us to view and treat ourselves with disdain, or to see tending ourselves as selfish. The promises we make to ourselves may be a response to shame or self-loathing, instead of self-love, and those that are rarely have the power to hold us. We may fall short of fulfilling our promises to ourselves for many reasons, and since we're often the only person who's aware of the promises we've made to ourselves, we have no one else to hold us accountable.
Perhaps these words, adapted from UU Minister Mark Belletini, might encourage and support you.
Go in peace.
Live simply, gently, at home in yourselves.
Act justly.
Speak justly.
Remember the depth of your own compassion.
Take care of yourselves as bodies,
for you are a good gift.
Crave peace for all people in the world,
beginning with yourselves,
and go as you go with the dream
of that peace alive in your heart.
Invitation to Reflection
How might the world be different if each of us were truly convinced of our own worth and dignity, and committed to treating ourselves that way? What promises might you make to yourself? What might you say "no" to in order to be able to say "yes" to those promises? Do you feel willing and able to do that? Who or what might help you keep your covenant with yourself?
***************************************************************************************************
Interpersonal Covenants
In his poem, "The Third Body," Robert Bly describes a man and woman, long together, with these words:
They obey a third body that they share in common.
They have promised to love that body.
It used to be that that couples entering into marriage vowed "to love, honor, and obey." Nowadays it's rare (at least among UUs) to hear that covenant uttered at a wedding, because people assume it means that the person(s) making that vow are promising to obey their partner, thus promising a sort of subservience to them. But perhaps the words indicate a promise to obey a third thing – the relationship itself, and what that relationship needs and requires of them. This is a challenging task, as those who would truly give themselves to it find their freedom circumscribed – they find that they must say "no" to some things in order to say "yes" to the relationship.
This is true not only of marriages, but of all relationships where there is a mutual covenant. Friends who vow to love and support one another may also find that keeping their promises to one another requires intentionality and may necessitate saying "no" to other people or things.
Paradoxically, people who make and honor mutual covenants or commitments of depth to another person or persons may find that honoring those covenants promotes personal growth they might not have sought or experienced through another means, if the commitment is grounded in healthy self-regard.
Most parents also make promises to their children. These promises are unilateral rather than mutual, of course, but, like the covenants mentioned above, they require sacrifices and have the potential to bring both growth and joy.
Invitation to Reflection
What mutual covenants have you had/do you have with other people? What unilateral promises have you made to others? How have these commitments influenced, shaped or changed you? What have you struggled with? What have you appreciated?
***************************************************************************************************
When Covenants Are Broken
Covenants are always aspirational. They articulate our honest best intentions. And we all know the pain of broken covenants, whether we ourselves or someone else is responsible for the breach. Sometimes we become aware that we are unable to honor our covenants, or experience the betrayal of a covenant by another person.
When that happens, we may find in our covenants themselves the means for reconciliation, which begins with returning to the core values that undergird our promises. "Because I believe I am worthy, I forgive myself for not sticking with my meditation, and recommit to resuming it today," or "Even though the easiest thing would be to walk away from this relationship right now, I believe working through these difficulties is the best chance I have to become the person I want to be," or "I promised I'd love my child forever, so even though I can't support what ze is doing right now, I will not withhold my love.")
Reconciliation is not always possible or even desirable when covenants have been broken. But even in the absence of reconciliation, there is a possibility of healing, as Alice Walker notes in her beautiful poem, "Goodnight, Willie Lee, I'll See You in the Morning,"[i] about her mother's final, civil words to her dead father. After her mother utters the words of the title, Walker reflects:
It was then that I knew that the healing
of all our wounds
is forgiveness
that permits a promise
of our return
at the end.
Invitation to Reflection
What are your commitments to yourself and others? To whom or what are you accountable? What role have promises or covenants played in your life? How have you approached broken covenants?
************************************************************************************************
Covenants in Unitarian Universalism and at OUUC
A covenant is far better…for reminding the members of their mutual duty and stirring them up to it. …there is something to be said for the word covenant.…It emphasizes that the church is a community of mutual obligation, which involves a sense of commitment. Even the freest of free churches needs that much discipline if it is to last long enough to accomplish anything of value in this world.
-Conrad Wright, renowned scholar of Unitarian Universalist polity
Unitarian Universalism is a religious tradition whose members are joined and bound not by shared beliefs, creeds or dogma, but by covenant, by mutual agreements about the purposes for which they assemble and mutual promises about the ways they will be in community with one another.
Member congregations of the Unitarian Universalist Association have a covenant, comprised of our 7 principles (which articulate the values we promise to affirm and promote), and six sources that undergird them. Look for the covenant in the front of your hymnal this Sunday, or read it here.
The members of OUUC have a covenant with one another as well. That covenant describes our shared values, and the ways we promise to act on those values in our congregation. Look for it in your Order of Service this Sunday, or read it here.
Invitation to Reflection
To what degree are we aware of these covenants, these promises we're parties to? Do you personally hold yourselves accountable to them? If so, how does that influence the way you live? What difference has it made in your thinking, your behaviors, or your relationships? If you haven't been aware of them, or held yourself accountable to them in the past, could you imagine doing so? How might it change your thinking, your behaviors, or your relationships?
We welcome you to post your reflections, images, poetry, music, or other responses on the bulletin board in the Commons, or on our soulmatters facebook page. If you'd consider sharing your reflections on our blog or in a Sunday service, please let us know at soulmatters@ouuc.org.
---
[i]Alice Walker, in Cries of the Spirit, ed. Marilyn Sewell (Boston: Beacon Press, 1991) 114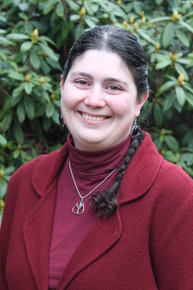 Very soon, our Religious Education classes will be resuming, with new and returning volunteers forming intentional learning communities with new and returning children and youth in our congregation. Each and every class and age group will begin the year by creating a classroom covenant.
The children and youth will be active in the creation of their own covenants, proposing and discussing ideas for what should go into those living documents that will hang on the wall, but may come back down for discussion or revision, or for newly joining class members to sign. What does it mean to create a covenant in the classroom?
Sometimes it is too easy to think of our classroom covenant as simply a behavior contract. This approach manifests in a list of "don'ts": Don't interrupt, don't hurt people, etc. Sometimes a few "Do's" get in there as well: Do Listen, Do Participate. Of course, some of this is necessary to establish a working community, whether that be a family, a classroom, a marriage, a workplace, or a congregation. We need to agree on what behaviors are within our group norms.
But a covenant goes so much deeper than a simple list of rules, and that is why covenanting is a truly spiritual practice. A covenant is not a contract or a list of rules; a covenant is the promises we make to one another and makes clear the perimeters of our right relations. In other words, a covenant is more like marriage vows than an employment contract. What do we promise to one another? What do those promises ask of you? How do we move back into right relationship or back into covenant after a promise is broken (as they will be from time to time)?
In the classrooms at OUUC, this vision of covenant challenges us to move beyond the Do's and the Don'ts. It challenges us to make promises such as: "We will listen to each other with open minds and hearts", or "We will respect that each person's story is their own to tell", or the ever popular youth group promise to "step up, step back" (introverts speak up, extroverts give them more space to do so).
To covenant in this way asks us to stretch the way we are in the world, rather than constraining it. It is more a spur to growth, less a limit on freedom. And thinking in these covenanting terms doesn't stop at the classroom door. How can our families covenant with one another? (Some ideas for doing this as a family here.) How can we each covenant with nature, or with life? Can you covenant with yourself? What promises would that entail?
How would it be to live your whole life in a sacred covenant with what you find most holy? How would it be to live in covenant with your own wholeness?