This Week In Religious Education
Nature Sundays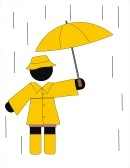 We are at a transition point in our Religious Education program for this year: we have wrapped up our exploration of the Abrahamic Faiths, and will be finishing this church year with a focus on our own Faith in Action.
The next two Sundays will be "Nature Sundays" in the elementary grades, and we will be taking the kids outdoors rain or shine. Please dress your kids appropriately!
We will be exploring our interdependent web of life in a hands-on way, so expect dirt!
---
April's Theme is "home"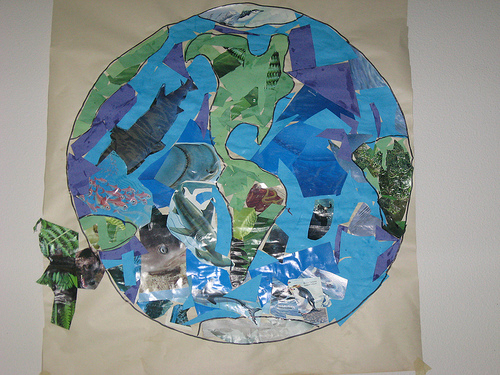 Guiding questions for this month are:
What does home feel like?

Where do you feel at home?
How do you care for your home?
---
Thank you to all who helped with the Easter Egg Hunt!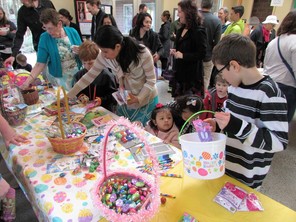 It was another successful Easter Egg Hunt last Sunday (the rain even held off until we were done!). Thank you to all who helped:
Everyone who donated treats!
Everyone who helped glue eggs together all month long!
Our Easter Egg Table volunteers: Tiffany Felch and Karen Ahrens.
And to the youth who hid the eggs and helped run the whole thing.
Thank you all!
---
Next Sunday: April 3rd, 2016
I will be away this Sunday at the PNWD Youth CON, and Karen Ahrens and Anisa Bentlemsani will be keeping things going at OUUC in my absence. Because I will be gone, there will be no Family Chapel this month.
9:15
11:00

Nursery Care
Spirit Play (pre-K) will have the story "A House for God".
Labyrinth Learning (1st-5th grade) will have the first of two "Nature Sundays" to explore our outdoor space here at OUUC.
There will be no Middle or High School group meetings this Sunday - Spring Break.
---
Announcements and Upcoming Events:
Thank You OWL Facilitators!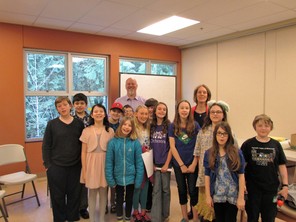 Our 4th-5th grade Our Whole Lives program has wrapped up for this year. Thank you to everyone who made it a success: the kids, the families, and our wonderful team of dedicated facilitators: Barry Zickuhr, Heather Rader, Beth Oppliger, (and me).
It was a great program!
---
Thank You Middle School Youth!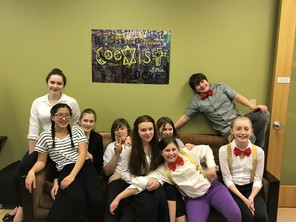 A big Thank You to the youth who served at the OUUC Auction this year! You were all great!
And ... we received $412 in "tips", which are going into the RE Scholarship Fund. This fund:
Helps youth (MS and High School)attend Conferences (CONS), trainings, camps, and other UU events.
Pays for field trip expenses so all the youth can enjoy fun and fellowship together.
---
PlayScape Work Party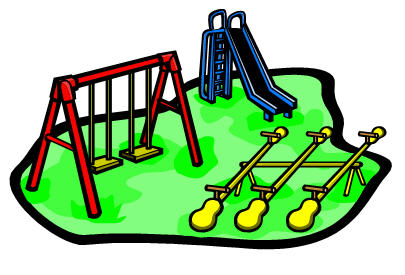 Please come help begin the work of creating a fun play space for our kids in the new flat playground below the building!
Saturday April 16th, 10am. RSVP to dre@ouuc.org
---
Our Whole Lives Interest Survey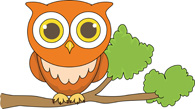 Our Whole Lives is the sexuality education program we offer, and it has been steadily growing. This year's 4th-5th grade class had 18 registered kids! We are trying to plan ahead in order to offer enough classes to meet demand. Please help us by indicating what OWL levels you would register for if they were offered next church year. (Our standard rotation will be to offer the K1 and the 7-8th grade, but the others wouldn't normally be offered.)
---
Chalice Camp Save the Dates: June 27-July 1st
Chalice Camp is for 5-10 year olds: a free (donations accepted) day camp. Registration open soon.
---
Communication Tools: Meetup, Facebook, and Remind!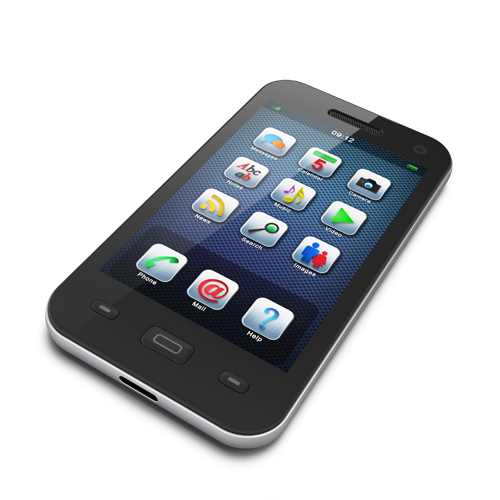 The way we communicate and get our information is changing. I know this isn't news to you! We're trying to change as well, and try out some new tools.
Please try them with us!
1. Meetup.com
Join the OUUC meetup group. There is an All Ages Game Night up that you can RSVP to!
2. Facebook Group for OUUC Families.
3. Remind texts for Middle School and High School groups
For Middle School text @
ak2a3
to
81010
For High School text @
saralew
to
81010
---
Yours along the Journey,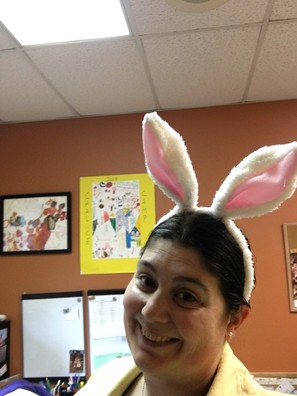 Sara Lewis, CRE
Director of Lifespan Religious Education
Olympia Unitarian Universalist Congregation
360-786-6383
My Blog: The Children's Chalice