This Week In Religious Education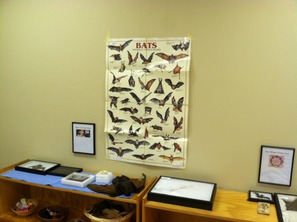 I'm back from vacation, and we had a very sweet class about Bats last Sunday.
Recruitment for next year's teaching teams is going well, but we still need:
1 more teacher for SpiritPlay (preK)
4 more teachers for Labyrinth Learning (elementary)
1 or 2 High School advisors
If you are interested in applying for any of those positions, please let me know!
Sunday and Everyday: Taking it Home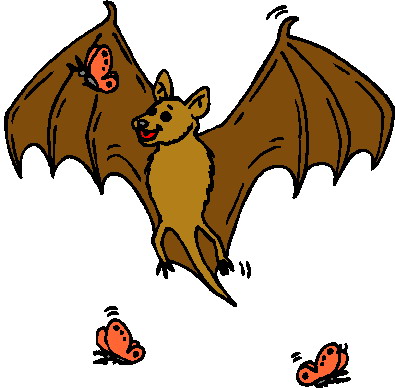 The class this Sunday focused on bats. We watched this video, played a game of "Listen", and explored the specimens from the Burke Museum, books about Bats, and this online game about echolocation.
Extend the conversation at home:
Bats are really important and amazing creatures, but they have a bad reputation. Why do you think we love some animals and fear or hate others?

Bats are an amazing example of evolution. Their wings evolved out of mammal hands. What else do you find amazing about bats?

How can we be better neighbors to all the animals in our interdependent web of life?
Act on it:
Learn more at Bat Conservation International, build or buy a back yard Bat Box, and/or look for local Bat Walks from Stream Team (Woodard Bay is a local bat habitat).
---
This Sunday: August 9th, 2015
9:15

11:00
Nursery Care
Animals of the PNW Class (pre-5th grade): Whales
---
Volunteers Needed!
Volunteer to Be a Junior Greeter This Summer!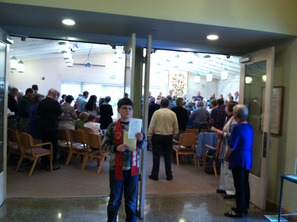 Children and youth of all ages are invited to join the Greeting team on Sunday mornings, wearing one of our lovely Junior Greeter "Welcome" scarves and handing out orders of service or just saying "Hello!" to folks as they come through the doors.
If you would like to volunteer as a Junior Greeter, just let me know on any Sunday you are at church and we'll get you set up!

Join the 2015-2016 Teaching Team! (We still need about 10 more volunteers)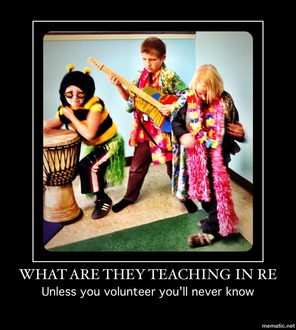 It's time now to look ahead to the 2015-2016 RE year, and if you've ever considered volunteering in RE, please do so! Did you know that it takes a team of at least 24 volunteers to put on our RE program? We need you! Contact me at dre@ouuc.org if you are interested in joining this fun team.
Thank you to these folks who have already volunteered:
Spirit Play
Labyrinth Learning
Jane Brody

Sharon Love

Meryl Birn

Sara St. Clair

Susan Bakke

Wendy Endress
Middle School
Trish Kelso Wright

Teresa Cooper

Erik Felch

Howard Rosenfeld

Mary Ellen Dawson
High School
Taffy Lund

Sean Harrington
---
Announcements and Upcoming Events
Youth Sundays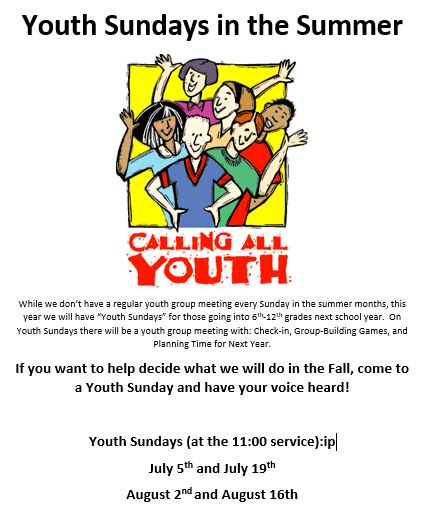 ---
Interfaith Camp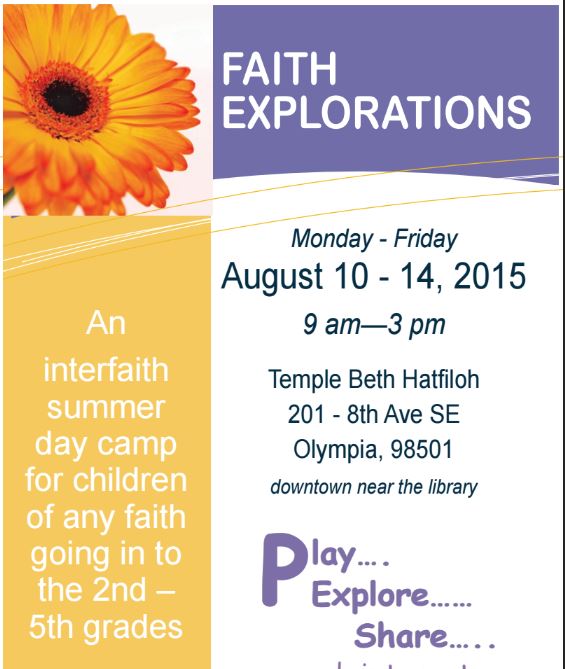 Interfaith Works sponsors this summer camp, hosted at Temple Beth Hatfiloh. For more information, or to register, contact Catherine at beitsefer@bethhatfiloh.org
---
Yours along the Journey,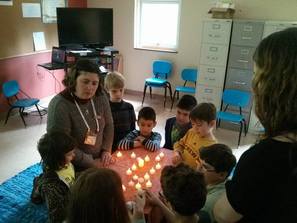 Sara Lewis, CRE
Director of Lifespan Religious Education
Olympia Unitarian Universalist Congregation
360-786-6383
My Blog: The Children's Chalice