This Week In Religious Education
The sunshine last Sunday drew children and parents outside into our winter-neglected play yard, and just in time! We actually, believe it or not, only have one "regular" religious education Sunday left, one where we focus on "learning about religion". After that, as we did last year, we will transition to spending a month focused on Nature and our place in the interdependent web (and getting outside to take care of that neglected yard and then have fun in it) and then in May the children will engage with a service project of their choosing. Middle and High School groups have more field trips and fun to look forward to, as well, after taking a Spring Break.
Our quick schedule for the rest of this church year:
March 26th, Finish Asian Religions
April 2nd, Nature Sunday and Play Yard Clean Up, No Middle School group, High School group making Black Lives Matter Signs
April 9th, Nature Sunday, No youth groups
April 15th - High School Group going to Black Lives Matter Rally in Seattle
April 16th - Easter, with Easter Egg Hunt Fun! (youth hide eggs, younger kids hunt for them)
April 23rd - Children's Annual Meeting - Voting!
April 30th, Nature Sunday, Middle School Hike
May 7th, Service Project Begins
May 14th, Mother's Day
May 21st, Service Project, Middle School Field Trip - BoomShaka
May 28th, Last Classes of the Year
June 4th, RE Sunday worship services with Bridging High School Youth
More details coming soon!
---
Sunday and Everyday: Taking it Home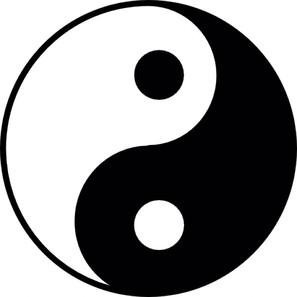 On Sunday children in the Spirit Play and Labyrinth Learning classes learned about Taoism and had
a story
from that tradition.
In Middle School the youth watched an
episode of the Simpsons
that has Lisa becoming a Buddhist, and discussed how their parents would feel if they changed religions.
In High School group they finished watching
13th.
Taking It Home:
Younger Kids
Ask "how do we know what is real?" Have you ever felt like you were living in a dream? What are dreams?
Middle School
Talk about how you choose a religion that is right for you. Did you, (parents) explore many religions before deciding to attend UU? Can you be more than one religion at the same time? Is it important for family to attend church together, and if so, why?

All
---
Our Theme Is: Wholeness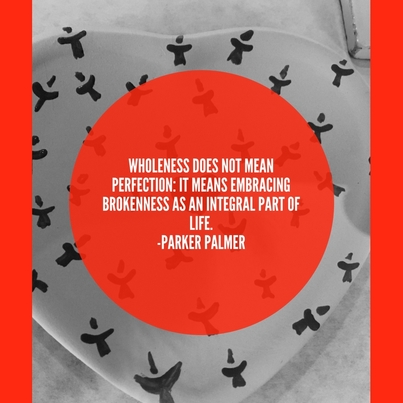 ---
This Sunday: 3/26/17
9:15
Nursery Care
Spirit Play for pre-5th grades, with a story from China: Heaven and Hell
11:00
Nursery Care
Spirit Play for pre-K, with a story from China: Heaven and Hell
Labyrinth Learning for 1st-5th grades, learning about Confucianism
Middle School group, exploring cults through an episode of the Simpsons: The Joy Of Sect
12:30
Kindergarten-1st Grade Our Whole Lives (must be pre-registered)
---
Announcements and Upcoming Events:
Play Yard Stewardship Sunday!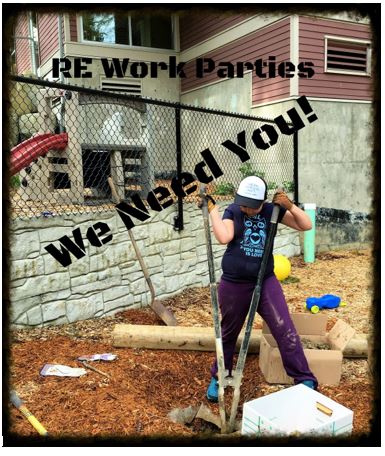 All Ages, All Can Help! Please bring work gloves, weeding tools, and clothes that can get dirty. During both classes on Sunday, April 2nd, we will be tidying, weeding, and improving our play yards.
---
#Feastoffools photo sharing Fun!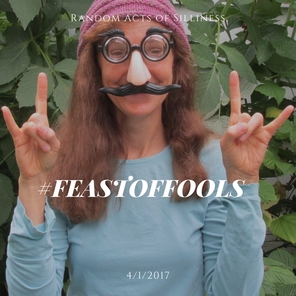 Last Sunday Amy came to the RE program to talk about Feast of Fools. Last year this was a party at OUUC, this year it's a party of photo sharing fun online!
---
Parents of Tween and Teens Meet and Greet: DATE CHANGE!!!!!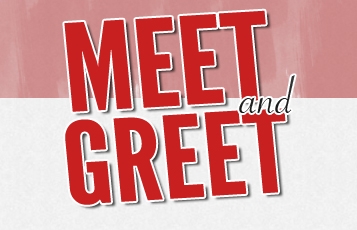 Are you parenting a tween or a teen? Please join us for a gathering of parents in this stage for the purpose of getting to know each other better!
Sunday, APRIL 30th NEW DATE, 12:30-1:30, lunch provided. We'll also have a room set aside for the tweens and teens to play board games while we gather as adults.
RSVP to dre@ouuc.org
---
Save the Dates: Chalice Camp 2017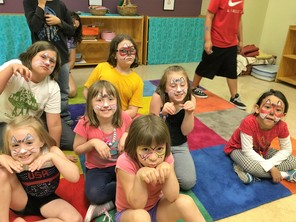 Chalice Camp for ages 5-10
FREE (donations accepted)
July 17-21, 9am-3pm
Registration opening soon
---
Yours along the Journey,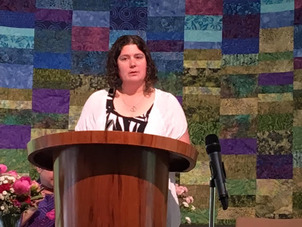 Sara Lewis, CRE
Director of Lifespan Religious Education
Olympia Unitarian Universalist Congregation
360-786-6383
My Blog: The Children's Chalice