DECEMBER
Tuesday, December 1st
There's no better way to celebrate this year's #GivingTuesday than by #KeepingFamiliesClose. Join us on Tuesday, December 1 - after the hustle and bustle of Black Friday and Cyber Monday - to help keep children and families together in their time of need: click here to give!
DECEMBER
Friday, December 4th
16th Annual McGala celebrating Christmas in Spain! More details here.
---
If you like the work being done at the Ronald McDonald House, please be sure to visit our social media sites below and follow and like us to stay up to date with the most current news and information!
---
Our wish list is comprised of monthly needs ranging from food, to everyday household products and beyond. Why you ask? We seek help from our amazing community members to serve hundreds of families a year. We couldn't do it without you! Check out our December wish list here, and on Facebook every Wednesday.
Thank you for helping us to keep families close!
---
One of the best ways to support children and their families who are staying at our House is to organize a community fundraiser to benefit RMHC of the Carolinas. We count on members of the community to raise money throughout the year to supplement the funds raised directly by RMHCC.
Fundraisers planned by community groups, schools and businesses are a vital source of funds for the House and help us continue to provide services that families need. We appreciate your support! Read more here.
---
We recently received a $2,000 grant from Wells Fargo. The grant will help support our mission of providing a unique home setting that provides a home for families and their children during a very unpredictable time in their lives. Read more
here
!
Thank you to our friends at Clemson Anderson Soccer Alliance (CASA) and ProSource for their recent donations to our Adopt-A-Room program! By adopting a room, CASA and ProSource have provided us the ability to maintain 2 of our 12 rooms throughout 2016.
We are so grateful for their continued support in helping to make a difference in the lives of children and families!
706 GROVE ROAD | GREENVILLE, SC 29605 | 864-235-0506

---

Dana Perry and David Jennings have been through a lot the past few months. Their son, Eastin Perry (pictured above), was born 3 months early—his weight when he was born: 15 ounces.
From Clinton, SC Dana went to her regular doctor for her glucose test. The results came back with protein in her urine. Because of this, she was sent to the hospital where she had an ultrasound that indicated all her amniotic fluid, the fluid that surrounds the fetus, was gone.
Immediately she was transported to Greenville Memorial Hospital. There she learned she had severe preeclampsia. She was then told she would have her baby in just a few days.
To read more of the Jennings' story meeting baby Eastin and hear about their stay at the Ronald McDonald House click HERE.
---
---

Tis the season for holiday shopping! Did you know you could support the Ronald McDonald House Charities of the Carolinas and knock out shopping all online – in one place?
It's true! Follow the link below to shop through our AmazonSmile portal. Amazon will donate a portion of your purchase directly back to our House. AmazonSmile is a convenient way to support our House every time you shop at no additional cost to you! Now that is easy: https://smile.amazon.com/ch/57-0844123

---

VOLUNTEER SPOTLIGHT
John and Mary Cronin are assets to often go the extra mile as a volunteer by working extra shifts when needed. This is a tremendous help to the staff! Their goal is to assist our families by showing love and support during difficult times.
Mary is a former RN and was drawn to the Family Room at the hospital. She is an empathic listener to pediatric families who visit the room and are facing a health crisis.
John is a CPA and teaches part time at USC Upstate so office work at the house is more his genre'. He assists in the office by answering the door, phone and extra projects as needed.
Read the rest of John and Mary's Spotlight here!
VOLUNTEER NEEDS
Looking to get more involved at the Ronald McDonald House on a regular basis? We need your help! We are in need of House Volunteers and Relief/Weekend Managers. If you are interested in any of these positions please reach out to Volunteer Services Coordinator Kaitlin Murphy kmurphy@rmhcarolinas.com
---
Since 1994, Dillard's has supported RMHC in strengthening families during difficult times with a fundraiser benefiting its Ronald McDonald House® program, which provides families with much more than a place to stay while their children are receiving treatment at nearby hospitals.
For the eighth time, Dillard's is offering a special custom edition of the Southern Living Christmas Cookbook to benefit RMHC. This exclusive, 288-page hardbound cookbook is filled with more than 250 recipes and dozens of decoration ideas for Christmas plus seasonal gatherings. This "can't miss" cookbook is available for only $10. Read more here!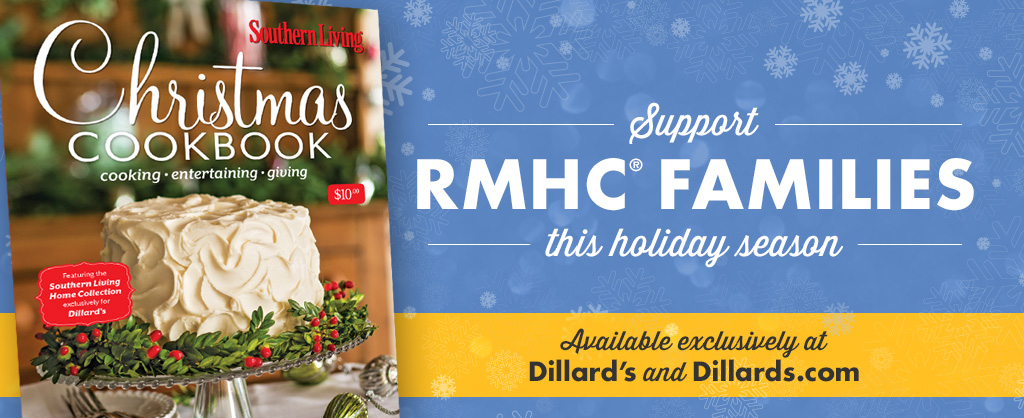 ---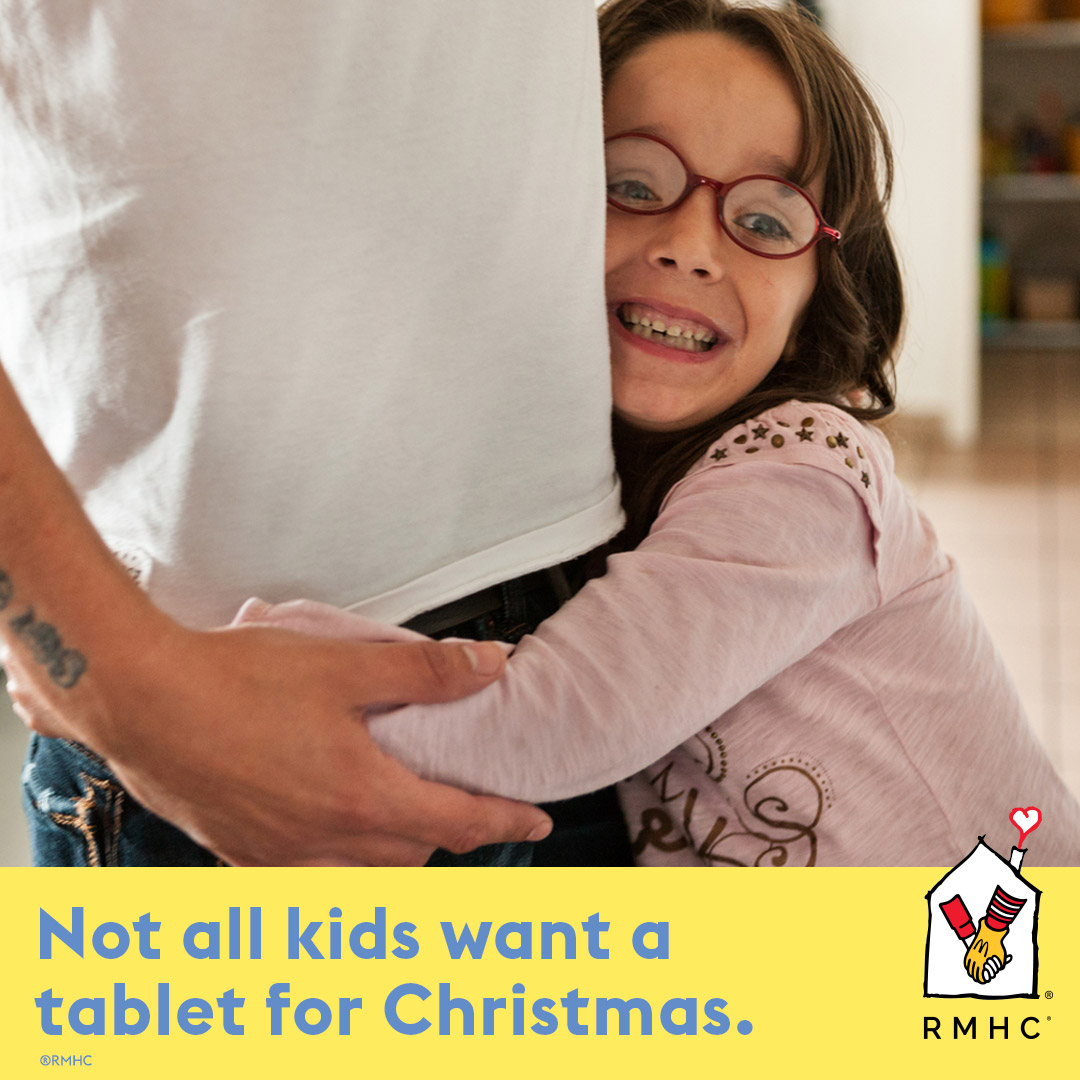 Help celebrate the Season of Giving this holiday season with the Ronald McDonald House in Greenville, S.C.! There is no greater gift to share this holiday season than #KeepingFamiliesClose.
Join us, December 1-31, as we team up to help families grow stronger together. Contact us for more information!
---
---