WELCOME TO CJF's ONLINE NEWSLETTER!


---
The California Jazz Foundation is Expanding its Footprint throughout Southern California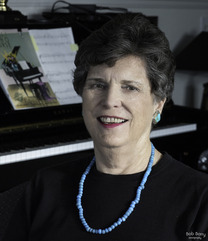 The California Jazz Foundation is expanding its footprint throughout Southern California! We are pleased to announce that we have renewed our relationship with the American Federation of Labor, Local 47, in co-presenting free programs of interest to musicians, whether or not they are members of the Union. The first program will be given by Mary I. Wilson, a long-standing CJF Director, on the topical subject of "Financial Fitness," on Monday evening, June 27, 2016, at 817 Vine Street, in Hollywood. Mary's workshop will cover budgets and credit. Subsequent programs will follow, also on topics of general interest. The public is invited and refreshments will be served. We are very pleased to report that the Local 47 Board of Directors continues to express a strong interest in increasing benefits to jazz musicians.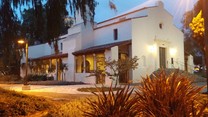 CJF also announces a partnership with the Miles Memorial Playhouse, an historic landmark for the City of Santa Monica, located at 1130 Lincoln Boulevard in Santa Monica. This collaboration will take place quarterly and will bring a mix of talented jazz musicians to the Westside. The Miles Playhouse has been a unique and active host of performances and community gatherings for over 80 years. It is owned and operated by the City of Santa Monica Cultural Affairs Division and is managed by Justin Yoffe - Playhouse Director & Michael Reilly - Associate Director. If you haven't yet attended an event at this marvelous old theatre, built in 1929 and meticulously restored, you're in for a real treat.

---
CJF Founder & President, Edythe L. Bronston, is Named a Jazz Hero by the Jazz Journalists Association

The Jazz Journalists Association, a non-profit organization dedicated to promoting the best use of media of all kinds --new and old, online and off-- to tell the story of jazz and develop new jazz audiences ("JJA"), has announced that Edythe L. Bronston has been awarded a coveted Jazz Hero award. This award is given annually to advocates, altruists, activists, aiders and abettors of jazz who have had significant impact in their local communities. The Jazz Hero awards, made annually on the basis of nominations from community members, are presented in conjunction with the JJA's annual Jazz Awards honoring significant achievements in jazz music and journalism. Edythe will be presented with the award by noted writer Kirk Silsbee, at LACMA on Friday, June 17, 2016, between sets of Bob Mintzer and Russell Ferrante.
---
Join the California Jazz Foundation for its third trip to Cuba!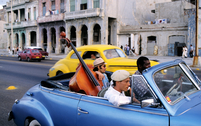 Join the California Jazz Foundation for its third trip to Cuba!
We depart to Havana on December 1, 2016, for one week.
Cost is $4,195 and includes almost everything but air fare to & from Miami, and Miami hotel.
This is an all-arts trip:
jazz, dance, art , and architecture....and is not to be missed!
We stay at the Hotel Nacionale in Havana and have private jam sessions, concerts and recitals, often in the musicians' apartments and studios.
This is an opportunity to gain insight into a very complex and fascinating society, in the infancy of its changes and in the company of like-minded members of the jazz community.
Reservations are limited, so call or email soon.
info@californiajazzfoundation.org
or
(818) 261-0057.
---
CJF Receives a Significant Grant from the Estate of Freddie Gruber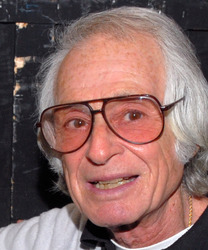 The Estate of Fred Gruber has graciously made a significant grant to the California Jazz Foundation, to further its mandate of helping California jazz musicians in crisis. Freddie Gruber, who was a long-standing friend to CJF, was a celebrated drummer and a legendary drum teacher. He passed in 2011 and is sorely missed by his many friends and students.
---
Sue Townsley appointed to three-year term to the Public Arts Commission of Cathedral City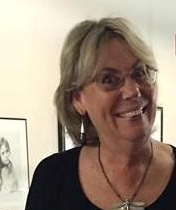 Sue Townsley, former Executive Director of the California Jazz Foundation and longtime member of the Southern California jazz community, was appointed to a three-year term to the Public Arts Commission of Cathedral City. Sue and her husband, noted artist Tim Townsley, have been full-time residents of Cathedral City since 2012. Los Angeles' loss has been her adopted home's gain, as Sue has become a well-known public figure, serving on the board of the Boys and Girls Club, as an Ambassador for the local Chamber of Commerce, as a member of several City event committees, including a founding member of the Dia de los Muertos annual event held at the Cathedral City cemetery (where Frank Sinatra & Sonny Bono are interred), and she serves on the Advisory Board of the local Historical Society. As if that weren't enough, the Chamber of Commerce has nominated Sue for both Volunteer of the Year and Woman of the Year!
We wish Sue and Tim all the best in their many civic endeavors. We miss them and always welcome their return, however fleeting, to Los Angeles.
---
Website:
Find CJF at
www.californiajazzfoundation.org
.
Support CJF while shopping.
Visit
www.Smile.Amazon.com
for details, sign up for the program, then access Amazon through the Smile site (prices are identical).
Amazon.com will donate to CJF a portion of every purchase made through its Smile program.
The California Jazz Foundation is a nonprofit organization created to aid and assist California jazz musicians in crisis. We are committed to providing access to quality social and economic services for all eligible applicants. We do so through a team of caring, knowledgeable professionals in collaboration with community partners.
BOARD OF DIRECTORS
Peggy Barber
Bob Barry
Edythe L. Bronston, Esq.
Carl Coan
Neala Coan
Paul F. Cohen, Esq.
Bob Dockery, Jr.
Peter Gurfein, Esq.

Linda Knipe
Dominic LoBuglio, CPA
Vicki Pedrini
Greg Porée
Richard Ritz
Kirk Silsbee
Richard Weissman, Esq.
Richard A. Williams, M.D.
Mary I. Wilson
Jeffrey Winston

ADVISORY BOARD
John Acosta
Barbara J. Brighton
Kenny Burrell
John Clayton
Buddy Collette *
Myrna Daniels
Kenny Dennis
LeRoy Downs

Hal Espinosa
David M. Frisch, M.D.
Terry Gibbs
E. J. Gold
Charley Harrison
Hanne Johnson
George Kahn
Joseph Kahn, M.D.
Hon. Arnold Levin (Ret.)
Stephen Maitland-Lewis
Mike Melvoin*
Phil Norman
Catalina Popescu
Dr. Bobby Rodriguez
Joe Rothman
Phil Seymour
April Williams
Billy Dee Williams

* In Memoriam


Sponsor

Sponsor
Sponsor in honor
of John Clayton
and Ray Brown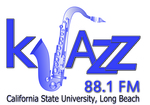 Media Sponsor
Did you know?
According to a 2003 study of the jazz industry in 4 metropolitan areas, by the Research Center for Arts and Culture in cooperation with the National Endowment for the Arts, almost 66% of San Francisco jazz musicians earned less than $7,000 per year. Our difficult economy continues to pose ever increasing challenges for jazz artists in all communities. Older musicians often have no social security (and thus, no free medicare) and are either uninsured or underinsured; some see no residuals from important work they did in their productive years. Younger musicians have difficulty sustaining careers in jazz due to the closing of venues and the way in which music is now marketed. As a whole, this population lives on the "edge" with little or no social services available to them.



As a charitable nonprofit organization, the California Jazz Foundation relies on membership and support not only from jazz lovers but all those who value the arts! Your membership and/or donation is fully tax-deductible.
Visit us on:



to learn more about CJF
and to watch some
great jazz videos on our
"favorites" list!


Follow the California Jazz Foundation on Facebook. Click "Like" to receive updates.