The California Jazz Foundation is a nonprofit organization created to aid and assist California jazz musicians in crisis. We are committed to providing access to quality social and economic services for all eligible applicants. We do so through a team of caring, knowledgeable professionals in collaboration with community partners.
BOARD OF DIRECTORS
Peggy Barber
Bob Barry
Edythe L. Bronston, Esq.
Richard Clayman
Carl Coan
Paul F. Cohen, Esq.
Peter Gurfein
Linda Knipe
Dominic LoBuglio, CPA
Greg Porée
Richard Ritz
Kirk Silsbee
Richard A. Williams, M.D.
Mary I. Wilson
Jeffrey Winston

ADVISORY BOARD
Barbara J. Brighton
Kenny Burrell
John Clayton
Buddy Collette *
Myrna Daniels
Kenny Dennis

Hal Espinosa
David M. Frisch, M.D.
Terry Gibbs
E. J. Gold
Charley Harrison
Peter Himmelman
Hanne Johnson
George Kahn
Joseph Kahn, M.D.
Hon. Arnold Levin (Ret.)
Stephen Maitland-Lewis
Mike Melvoin*
Phil Norman
Mike Peak
Catalina Popescu
Dr. Bobby Rodriguez
Joe Rothman
Phil Seymour
Vince Trombetta
April Williams

* In Memoriam

Sponsor

Sponsor



Sponsor
Media Sponsor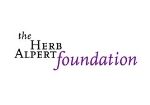 Benefactor
Did you know?
According to a 2003 study of the jazz industry in 4 metropolitan areas, by the Research Center for Arts and Culture in cooperation with the National Endowment for the Arts, almost 66% of San Francisco jazz musicians earned less than $7,000 per year. Our difficult economy continues to pose ever increasing challenges for jazz artists in all communities. Older musicians often have no social security (and thus, no free medicare) and are either uninsured or underinsured; some see no residuals from important work they did in their productive years. Younger musicians have difficulty sustaining careers in jazz due to the closing of venues and the way in which music is now marketed. As a whole, this population lives on the "edge" with little or no social services available to them.

As a charitable nonprofit organization, the California Jazz Foundation relies on membership and support not only from jazz lovers but all those who value the arts! Your membership and/or donation is fully tax-deductible.
Visit us on:



to learn more about CJF
and to watch some
great jazz videos on our
"favorites" list!