WELCOME TO CJF's NEW ONLINE NEWSLETTER!

Dear Friends,
Welcome to the California Jazz Foundation's inaugural online newsletter! We hope to keep you more informed about the good things we are doing with this new publication. We have been asked "Why the title, Changes?" Aside from the musical homage, we believe it's important to acknowledge the positive "changes" we've been able to make in the lives of the musicians we've helped. We are proud to report that since our founding in 2006, and with your support, we have accomplished a great deal and touched the lives of countless California jazz musicians in crisis. The many services we've provided include arranging for desperately needed dental work, in-home nursing care, transportation to physical therapy, MRI's, discount prescriptions, hearing examinations, referrals to our extensive medical network, housing relocation, rent, utility payments and instrument replacement. Additionally, our membership in the Entertainment Assistance Cooperative enables us to expand the safety net for our musicians.
Please stay up to date and involved with us via our newsletter. Thank you for believing in what we do!


Edythe L. Bronston,
President and Founder

"JAZZ 25 - AN UNFORGETTABLE NIGHT"
MONDAY, OCTOBER 17, 2011
CALL FOR RESERVATIONS NOW!!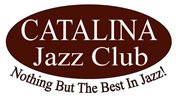 ON OCTOBER 17, 2011 CATALINA JAZZ CLUB IS
CELEBRATING ITS 25TH ANNIVERSARY.
CJF IS THE BENEFICIARY OF THIS FABULOUS EVENT!!

Don't miss a stellar evening celebrating L.A.'s premier jazz venue AND benefiting the California Jazz Foundation! Musical Director John Beasley will present performances by:
Alex Acuna ~ David Benoit ~ Brian Bromberg ~
Ndugu Chancler ~ Peter Erskine ~ George Kahn ~
Lainie Kazan ~ Abraham Laboriel ~
Mike Lang ~ Hubert Laws ~ Marcus Miller ~
Barbara Morrison ~ Lee Ritenour ~ Bobby Rodriguez ~
Otmaro Ruiz ~ Patrice Rushen ~ Tierney Sutton ~
The Yellowjackets ~ and Many More Special Guests!
For details and reservations, call Catalina Jazz Club
(323) 466-2210 http://www.catalinajazzclub.com/
---
CALIFORNIA JAZZ FOUNDATION ... here to help
The California Jazz Foundation is a charitable, nonprofit organization created to aid and assist California jazz musicians in financial or medical crisis. Established in 2006, the Foundation was formed to fulfill an unmet critical need to help these talented artists who have given us so much pleasure over the years – often with so little reward.
"You made me proud to call myself a jazz musician because
your efforts demonstrate a love, respect, and genuine

concern for us I did not know existed. You allowed me to

endure the healing process with courage and dignity."
SANDRA BOOKER
Jazz Vocalist
Since its founding, we've been "here to help" this underserved community of artists meeting a wide array of needs as they arise. We've provided:
Financial assistance (grants paid on behalf of applicants to third parties)

Referrals to regional service agencies

Access to additional resources

Home visits and other support services.
We have established a growing referral network of medical professionals in every discipline, ready to provide essential healthcare services to qualified recipients on a sliding-scale basis.
CJF is also committed to raising musicians' awareness of the importance of prevention and early treatment of disease through free public education and community outreach programs
---
JAZZ CRUISES NAMES CJF THEIR 2012 CHARITY!!

Each year, The Jazz Cruise selects one charitable organization to highlight in conjunction with its sailing. The Jazz Cruise 2012's charity is the California Jazz Foundation (CJF). Jazz Cruises has joined the Herb Alpert Foundation and radio station, KKJZ as sponsors for CJF — believing passionately about returning the quality of life to musicians who have dedicated their lives to improving ours through their art—and with little reward. During The Jazz Cruise 2012, they will provide more information about CJF and an opportunity to contribute. http://www.jazzcruises-ecp.com/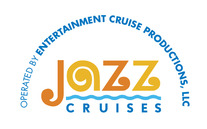 ---
UP CLOSE: THE PEOPLE WHO MAKE CJF WORK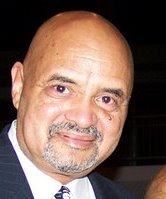 Jeffrey Winston, Secretary and Public Relations Chair of the California Jazz Foundation, brings a wealth of experience and talent to our Board of Directors. Jeffrey was born and raised in Los Angeles. Although he was too young to have caught the vibrant Central Avenue scene, he lived it vicariously through his family's fond anecdotes.
Jeffrey's father first planted the seed at the early age of four. He vividly recalls hearing Lionel Hampton's classic rendition of Stardust, recorded live at the Pasadena Civic Auditorium. In 1960, he saw Duke Ellington, Count Basie and Benny Goodman, performing at Disneyland -- all on the same bill.
Winston grew up listening to KBCA's Chuck Niles, Jai Rich, Tommy Bee and Rick Holmes. On summer nights, he could often be found peering through the porthole at the Lighthouse. By the third set, Howard Rumsey would finally give in, escorting Jeffrey to his seat.
Jeffrey graduated from the University of Washington, where he was a Teaching Assistant for Joe Brazil's jazz history course. He credits this three-year stint as the catalyst for his lifelong foray into the genre. Collaborating with Clint Rosemond and Chet Hanley, Jeffrey produces World Stage Stories, an oral history series. From 2005-2009, Winston served as President of the World Stage Board of Directors.
Jeffrey has an abiding desire to serve others. In 1988, he was hired by Mayor Tom Bradley's office as a management analyst and advocate for the disabled. He also worked with Rafer Johnson at Special Olympics.
Currently, Mr. Winston is the Community Relations Coordinator for Angelus Plaza, the nation's largest affordable housing community. He has held this position for over 14 years. Meanwhile, Jeffrey is still banging the drum for jazz.
---
The California Jazz Foundation is a nonprofit organization created to aid and assist California jazz musicians in crisis. We are committed to providing access to quality social and economic services for all eligible applicants. We do so through a team of caring, knowledgeable professionals in collaboration with community partners.
BOARD OF DIRECTORS
Peggy Barber
Edythe L. Bronston, Esq.
Paul F. Cohen, Esq.
George Kahn
Joseph Kahn, M.D.
Hon. Arnold Levin (Ret.)
Dominic LoBuglio, CPA
Stephen Maitland-Lewis
Miguel Ramirez, Esq.
Phil Seymour
Richard A. Williams, M.D.
Mary I. Wilson
Jeffrey Winston
ADVISORY BOARD
Barbara J. Brighton
Kenny Burrell
John Clayton
Buddy Collette *
Kenny Dennis
Ralph Ehrenpreis, Esq.
Hal Espinosa
Terry Gibbs
E. J. Gold
Charley Harrison
Peter Himmelman
Hanne Johnson
Bruce T. Kerr
Bennie Maupin
Mike Melvoin
Phil Norman
Mike Peak
Catalina Popescu
Ken Poston
Dr. Geoff Roach
Dr. Bobby Rodriguez
April Williams

* In Memoriam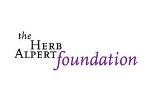 Benefactor

Media Sponsor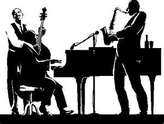 Did you know?
According to a 2003 study of the jazz industry in 4 metropolitan areas, by the Research Center for Arts and Culture in cooperation with the National Endowment for the Arts, almost 66% of San Francisco jazz musicians earned less than $7,000 per year. Our difficult economy continues to pose ever increasing challenges for jazz artists in all communities. Older musicians often have no social security (and thus, no free Medicare) and are either uninsured or underinsured; some see no residuals from important work they did in their productive years. Younger musicians have difficulty sustaining careers in jazz due to the closing of venues and the way in which music is now marketed. As a whole, this population lives on the "edge" with little or no social services available to them.

As a charitable nonprofit organization, the California Jazz Foundation relies on membership and support not only from jazz lovers but all those who value the arts! Your membership and/or donation is fully tax-deductible.
Visit us on:


to learn more about CJF and to watch some great jazz videos on our "favorites" list!
OTHER WAYS YOU CAN HELP:
Follow the Ralphs link below -- it will take you to CJF's webpage explaining how you can register your Ralphs reward card with the Ralphs Community Program so that every time you shop, CJF gets rewards too!!

How often do we all make online purchases? Click the link below and you will see how to register so that every time you shop online, by making your purchases through Goodshop.com, CJF can earn a percentage from each and every purchase!!