WELCOME TO CJF's ONLINE NEWSLETTER!


---
Here to Help -- Jazz Musicians
Jazz musicians face more than usual hardships in today's challenging economic climate. Ordinary every-day expenses - such as rent, utilities, groceries and gasoline - have become more difficult to manage and are often overwhelming.
The California Jazz Foundation has touched the lives of more than 160 California jazz musicians in crisis since its founding in 2006. We have done so by helping with those ordinary expenses. More than 70 percent of our aid regularly goes to housing, but we also assist in a myriad of other ways. There is so much more for us to do - and we need your help!
As the end of the year approaches, many individuals and companies make decisions about which memberships to renew and what organizations to support. We urge YOU to support CJF. If you are not yet a member, now is the time to join. If you have been a member but forgotten to renew, it is time to do so. All membership dues and donations are fully tax deductible.
To receive your deduction for 2014, send a check now to: California Jazz Foundation, 14156 Magnolia Blvd., Suite 200, Sherman Oaks, CA 91423, or join/donate online at:
www.californiajazzfoundation.org
.
Please take a moment to join us in helping our jazz musicians so they can keep the music playing.
---
Letter from the President
The California Jazz Foundation is approaching its 9th anniversary and we are proud to say that we have helped 168 musicians, with more in the pipeline. We are approaching 600 members and have a database of almost 3,000. Our renewal statistics are increasingly favorable and our membership forms a steady revenue base. We can't exist without you, our devoted members and donors.
Although the media reports that the economy is recovering, we are finding that applications are increasing while funding remains scarce. The constituency of the California Jazz Foundation constitutes a small percentage of the population, but one which is especially affected in this economy. Clubs are closing, record sales are miniscule, and many of our musicians are aging and under-insured. While we have assisted in a myriad of ways, we have found that consistently more than 70 % of our grants go toward housing.
Last year we instituted an annual award, the Nica, given at our "Give the Band a Hand" Gala, honoring a lifetime achievement in philanthropy and jazz. Our initial honoree was Ruth Price, the force behind the Jazz Bakery. This year, on Saturday, April 25, 2015, we will honor Mike Stoller and Corky Hale, for their significant charitable and civil rights commitment and their amazing musical output. Please put this date on your calendar and plan to join us for a wonderful evening and a wonderful cause.
---
Managing Your Time and Your Money
They're the same thing. Both involve prioritizing and managing scarce resources. You need to deal with them if you want the career success you're after. We misuse them mainly because we're unaware. Time to wake up - and stay awake.
1. Don't Sin Against Your Talent
Lenny Bruce was a groundbreaking comedian - and a heroin addict. When he OD'd at forty, someone said Lenny "sinned against his talent." You, too, were given a talent to share with the world. It isn't yours to waste; it's something to always nurture so others can benefit from your creativity. Avoid anything that gets in the way.
2. Start At The End
Set a goal, then create a plan to manage your time and your money to support it. What comes first is what that moves your career forward; anything else is secondary. Do everything you can at all times to deliver your talent to the world.
3. Needs vs. Wants
With your goal in mind (say, writing and recording two songs), determine what you need to do to make that happen (scheduling writing sessions with a collaborator, booking studio time, etc.) versus what you want (buying drinks for your friends every Friday, sleeping instead of going to the gym, etc.). When you're clear about your goals, you can decide whether something makes you money/gives you time - or costs you money or time.
4. Set Manageable Milestones
Don't think of your goal as a giant mountain you have to climb, but as a series of small hills. Break it down into steps with measurable deliverables and deadlines. At each step, reward yourself for accomplishing part of the project. Eventually, you will have finished the whole thing!
5. Increase Revenue and Cut Expenses: the mantra for every business
All musicians are freelancers - that means you're your own business. Follow a budget and look at it every month to see how you need to increase revenue - and where you're wasting money. This needs to be a practice for as long as you work - no matter how much money you have.
6. Log how you spend your time during the week
Do this in half-hour increments. As with money, first become aware of your routine, then make the adjustments. Focus on spending your time to generate and maintain forward progress in your career. Once you've created your "time budget," ask yourself if you're being as efficient as possible.
7. Efficiency
It's not about activity - it's about accomplishment. Your challenge is always: produce the greatest amount of positive results with the least amount of effort.
Developing these new habits - staying conscious about how you handle time and money - are probably not going to be fun. It's about being the adult who has to say no - or not yet - occasionally, so the inner child can come out to play.
by Dr. Chaz Austin, Ed.D.

Author of "101 Ways to Find Work . . . and Keep Finding Work for the Rest of Your Career!"



---
CJF Advisory Board Member Wins Louie Award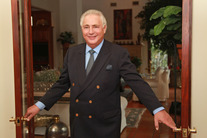 Stephen Maitland-Lewis, member of the Advisory Board of the California Jazz Foundation, was a 2014 Louie Award Recipient on December 8, along with Dick Cavett and Andrew P. Jackson.
The Louie Award is the Louis Armstrong House Museum's annual award presented in honor of dedicated work to preserve and promote the cultural legacy of Louis Armstrong. Previous recipients of the Louie Award include Quincy Jones, George Avakian, Jon Faddis, Jimmy Heath, Senior Vice Chancellor Jay Hershenson of CUNY, Stanley Crouch, and George Wein.
Stephen Maitland-Lewis is an award-winning author, a British attorney, and a former international investment banker. He held senior positions in the City of London, Kuwait, and on Wall Street before moving to California in 1991. He owned a luxury hotel and a world-renowned restaurant and was also the Director of Marketing of a Los Angeles daily newspaper. His novels Hero on Three Continents and Ambition each received numerous awards, while his latest, Botticelli's Bastard, was published in August 2014. Maitland-Lewis and his wife, Joni Berry, divide their time between their homes in Beverly Hills and New Orleans.
Maitland-Lewis is a jazz aficionado and a Board Trustee of the Louis Armstrong House Museum in New York. As a 12-year-old boy in England during the post-World War II period, jazz aficionado Stephen Maitland-Lewis would listen over and over to 78 RPM recordings of Louis Armstrong's music. No one was more astonished than he, when a fan letter he wrote to Armstrong resulted in a private lunch with the famous musician. It was the beginning of a beautiful friendship. Even as his illustrious career began to take shape, Stephen's correspondence with Armstrong continued for 15 years until the jazz legend died in 1971. Stephen went on to become an award-winning author but has said that he will "forever be touched by Armstrong's greatness." In November 2010, Stephen was named a Board Trustee for the Louis Armstrong House Museum in NY, coming full circle with his association with Armstrong.
The California Jazz Foundation salutes Stephen for his achievement.
---
Save the Date -- April 25, 2015 CJF Gala Give the Band a Hand
California Jazz Foundation's Annual Gala
Give the Band a Hand
Will be held on Saturday, April 25, 2015
At the L.A. Hotel Downtown
Honorees: Mike Stoller and Corky Hale
"A Marriage Made In Heaven."
Corky Hale, renowned jazz harpist & producer and Mike Stoller, of Leiber & Stoller, have been happily married for 43 years. CJF will honor Corky and Mike with the "Nica" Lifetime Achievement Award for their significant far-reaching philanthropic work and their astounding musical output.
The award honors the spirit of Baroness Pannonica de
Koenigswarter, noted jazz philanthropist, in recognition of her substantial aid to noted jazz artists and general support of the art.
For information: (818) 261-0057; info@californiajazzfoundation.org.
---
Other Ways to Follow CJF and to Help
Facebook:
Follow the California Jazz Foundation on Facebook. Click "Like" to receive updates.
Support CJF while shopping.
Visit www.Smile.Amazon.com for details, sign up for the program, then access Amazon through the Smile site.
Amazon.com will donate a portion of every purchase made through its Smile program to CJF.
The California Jazz Foundation is a nonprofit organization created to aid and assist California jazz musicians in crisis. We are committed to providing access to quality social and economic services for all eligible applicants. We do so through a team of caring, knowledgeable professionals in collaboration with community partners.
BOARD OF DIRECTORS
Peggy Barber
Bob Barry
Edythe L. Bronston, Esq.
Richard Clayman
Carl Coan
Paul F. Cohen, Esq.
Peter Gurfein
Linda Knipe
Dominic LoBuglio, CPA
Greg Porée
Richard Ritz
Kirk Silsbee
Richard A. Williams, M.D.
Mary I. Wilson
Jeffrey Winston

ADVISORY BOARD
Barbara J. Brighton
Kenny Burrell
John Clayton
Buddy Collette *
Myrna Daniels
Kenny Dennis

Hal Espinosa
David M. Frisch, M.D.
Terry Gibbs
E. J. Gold
Charley Harrison
Peter Himmelman
Hanne Johnson
George Kahn
Joseph Kahn, M.D.
Hon. Arnold Levin (Ret.)
Stephen Maitland-Lewis
Mike Melvoin*
Phil Norman
Mike Peak
Catalina Popescu
Dr. Bobby Rodriguez
Joe Rothman
Phil Seymour
Vince Trombetta
April Williams

* In Memoriam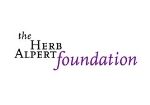 Benefactor

Media Sponsor

Sponsor

Sponsor
Did you know?
According to a 2003 study of the jazz industry in 4 metropolitan areas, by the Research Center for Arts and Culture in cooperation with the National Endowment for the Arts, almost 66% of San Francisco jazz musicians earned less than $7,000 per year. Our difficult economy continues to pose ever increasing challenges for jazz artists in all communities. Older musicians often have no social security (and thus, no free medicare) and are either uninsured or underinsured; some see no residuals from important work they did in their productive years. Younger musicians have difficulty sustaining careers in jazz due to the closing of venues and the way in which music is now marketed. As a whole, this population lives on the "edge" with little or no social services available to them.

As a charitable nonprofit organization, the California Jazz Foundation relies on membership and support not only from jazz lovers but all those who value the arts! Your membership and/or donation is fully tax-deductible.
Visit us on:



to learn more about CJF
and to watch some
great jazz videos on our
"favorites" list!