IMMANUEL CHURCH, HIGHLANDS:
A welcoming community, celebrating and sharing the good news of Jesus through worship, prayer, learning, and service.


SEND PRAYERS AND SUPPORT TO THOSE IN NEED!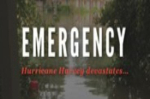 The flooding from Hurricane Harvey is already at historic proportions after making landfall as a Category 4 hurricane–wreaking havoc with 130 mph winds and storm surges. Residents of communities throughout Southeast Texas and Houston–America's fourth largest city–are witnessing unprecedented and devastating destruction. While Southeast Texas has endured the first wave of this disaster, Louisiana and other areas along the Gulf Coast are also in danger. We are working with our local partners as they develop their relief efforts–and stand ready to assist wherever possible. Please join us in praying for all those struggling to survive this terrible storm–and if you can, click on the link below and make an emergency gift to help us aid in the relief efforts. Thank you, as always, for your compassionate support.
Episcopal Relief & Development
or mail your contribution to the following address:
Episcopal Relief & Development
P.O. Box 7058
Merrifield, VA 22116-7058
FRIENDSHIP HOUSE BREAKFAST AT SsAM
Sunday, September 3, 2017
Come join other parishioners as we prepare and serve a hearty breakfast to poor and homeless in our community. We prepare breakfast on Saturday, September 2nd, from 4:00 p.m. - 4:45 p.m. at the Church of Saints Andrew and Matthew (SsAM) located at 8th and Shipley Street, Wilmington. The breakfast is served at SsAM the following morning from 7:00 a.m. - 8:00 a.m. This rewarding experience is also a way to get to know our fellow parishioners. If you have never done this, consider joining us this time! There is a sign-up sheet in the foyer. Questions? Contact Sue Welles at swelles1@Verizon.net or 302.299.9876 (cell). Outreach Ministry
NEW PARISH DIRECTORY

We are preparing a new edition of the Immanuel Parish Directory. A draft copy may be found on the credenza in the foyer. Please take a moment to check your contact information to verify its correctness. If everything is correct, please put a checkmark (√) by your listing. If there are changes that need to be made, please notate them on the draft. If a listing needs to be added, please print the information at the bottom of the appropriate page. Faithfully, Phillip


Highlands Voice Deadline: 4:00 p.m. each Tuesday for the next week's issue.
Phillip Stephens, Parish Administrator and Highlands Voice Editor
Office hours: 8:30 – 1:30, Monday through Friday.
Phone: 302.658.7326 ext. 2
THE THIRTEENTH SUNDAY AFTER PENTECOST
Jeremiah 15:15-21
Psalm 26:1-8
Romans 12:9-21
Matthew 16:21-28
---
PARISH INTERCESSIONS
San Diego:
James Mathes, Bishop
San Joaquin:
Chester Talton, Bishop
San Joaquin:
David Rice, Bishop
St. James,
Mill Creek Hundred:
James Bimbi, Rector;
Arthur W. Archer,
Rector Emeritus
Kevin Brown,
Bishop-Elect of Delaware
The Immanuel Choir and Steven, our Organist and Choir Director
Those in need of our prayers for strength, guidance or healing: Maria, Christopher, Jeremy, Joan, Janie,
Richard, George, Cathy, Leslee, Victoriano, Tom, Beverley, Eve, Molly, Keith, Austin, Kim, The People of San Maros, The People of San Marco, Guatemala, George, Barb, Rebecca, Judy, Aixa, Fam, Salvador, Thelma, George, Carolyn, Rod, Melissa, Steven, Norman, Libby, Richard, Sylvia, Missie, Ferne, Damien, Reinaldo, Dorothy
Those that are on assignment in the Middle East and throughout the world in the service of their country: Lupita, Tim, Adrian, Derek
Those who have died, and for the comfort of their families: Rens
---
PARISH CALENDAR
---