IMMANUEL CHURCH, HIGHLANDS


WELCOME THE CHOIR SCHOOL OF DELAWARE
We welcome the Choir School of Delaware for our Palm Sunday procession and Eucharist. This is the fourth year the Choir School is visiting, and they will sing service music of Canadian composer Eleanor Daley and a South African anthem entitled "Indodana." Immanuel's Parish Choir will combine with them to sing "Hosanna" by Thomas Weelkes and "Christus Factus Est" by Anton Bruckner. If you are interested in knowing more, there will be information available about their music education and academic mentoring programs. Please welcome the Choir School students, parents, and other singers as they join us to open Holy Week.

HOLY WEEK AND EASTER 2017
Schedule of Services
The Sunday of the Passion: Palm Sunday April 9, 2017
8:00 a.m. Holy Eucharist
10:30 a.m. Holy Eucharist
Monday in Holy Week April 10, 2017
5:30 p.m.*
Tuesday in Holy Week April 11, 2017
5:30 p.m.*
Wednesday in Holy Week April 12, 2017
12:15 p.m.
Maunday Thursday April 13, 2017
6:15 p.m. Holy Eucharist with Washing of Feet
Agape Supper
Stripping of the Altar & Vigil
Good Friday April 14, 2017
1:00 p.m. The Way of the Cross
(Service of meditation presented by the youth)
7:30 p.m. Good Friday Liturgy
Holy Saturday April 15, 2017
10:30 a.m. Liturgy of the Tomb
Easter Day April 16, 2017
5:30 a.m. The Great Vigil of Easter
7:30 a.m. Festival Eucharist of Easter
* Please note changes in time from those previously posted.
EASTER FLOWERS
As in past years, the Flower Guild will be decorating the church for Easter. You can donate to the ministry in loving memory or thanksgiving for loved ones. Forms are available on the credenza in the foyer or in the back of the church. Please complete a form and return it to the parish office no later than Monday, April 10th..

WATCH IN THE GARDEN
Thursday, April 13, 2017
9:00 p.m. – Midnight
Then Jesus went with his disciples to a place called Gethsemane; and he said to them, "Sit here while I go over there and pray…. I am deeply grieved, even unto death, remain here and stay awake with me…. Stay awake and pray that you may not come into the time of trial; the spirit indeed is willing, but the flesh is week…." Matthew 26:36-41
A sign-up sheet is posted on the bulletin board in the foyer. Half-hour slots are available from 9:00 p.m. through midnight.

GOOD FRIDAY STATIONS OF THE CROSS
Our young people will be presenting the Stations of the Cross on Good Friday at 1:00 p.m. There are parts for readers and actors. If you have a teen or youngster who would like to participate, please contact Sue Welles at 302.299.9876 or swelles1@verizon.net or Maria duPont at 610.316.0748 or dupontmaria@yahoo.com. Our rehearsals are as follows:
Palm Sunday, April 9, 2017 – After Church
Good Friday, April 14, 2017 – 11:00 a.m. (lunch provided)

LENTEN ADULT STUDY 2017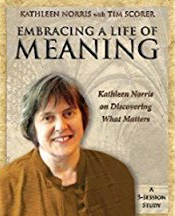 Tuesdays
March 7 – April 11
Supper: 6:00 p.m.
Program: 6:30 – 7:30 p.m.
COME JOIN US!
Together we will explore Embracing a Life of Meaning
Belief Matters: Why does belief matter? To what do we give our hearts? What is the core message of what we believe-creeds or commitment? To what extent is to believe also "to belove?"
The Bible Matters: The Bible is our collective story. How is that story reflected in our daily lives? What is it about the Bible that always seems to address our present moment?
Community Matters: In community, individualism and imperfection meet grace and acceptance. What is our part in the Body of Christ?
Place Matters: In what ways is faith set within the physical space if home, church, land and people?
We Matter: What does it me to remain in God's image and to counter our selfishness by embracing the world and its needs?
HIGHLANDS CHAMBER PLAYERS
Saturday, April 22, 2017
7:30 p.m.
Come enjoy an evening of music
with the Chamber Players and several guest performers
on flute, recorder, cello, harp, piano, voice.
Featuring music by Debussy, Bach, Pepusch,
Telemann, and others.

DELAWARE COMMUNION
WALK-ABOUTS: SAVE THE DATES
As we move closer to the election of a new Bishop for the Diocese of Delaware, there will be three "walk-abouts" in our diocese. The dates/locations are listed below. Starting times will be announced later but all will take place in the evening.
• Wednesday, June 28, 2017 - at Christ Church in Greenville
• Thursday, June 29, 2017 - at St. Peter 's in Lewes
• Friday, June 30, 2017 - at Christ Church in Dover
What is the purpose of the Walk-About?
The Walk-About provides a way to introduce the candidates for Bishop to the people of the diocese. This is also an opportunity for the candidates to see a sample of the churches and ministries that are representative of the diocese. The Walk-About is a part of the discernment process in which people of the diocese are asked to listen and prayerfully consider who it is that God is calling to be our next Bishop. This is not intended to be a time to discuss issues but rather a part of the discernment process for both those attending and the candidates.
Who should attend the Walk-About?
All those who will be voting during the election of the new Bishop should plan on attending one of the Walk-About sessions. Other parishioners and non-voting clergy are certainly invited and encouraged to attend. This is your opportunity to hear and meet the candidates before the electing convention.

CONFIRMATIONS, RECEPTIONS, AND REAFFIRMATIONS
Due to the retirement of our bishop, all churches will participate in regional confirmations this year. Our date is June 4th. Please speak to the rector if you may be interested.
Immanuel is a
Welcoming Community,
Celebrating and Sharing
the Good News of Jesus
through Worship, Prayer, Learning,
and Service.

Highlands Voice Deadline: 4:00 p.m. each Tuesday for the next week's issue.
Phillip Stephens, Parish Administrator and Highlands Voice Editor
Office hours: 8:30 – 1:30, Monday through Friday.
Phone: 302.658.7326 ext. 10
THE SUNDAY
OF THE PASSION:
PALM SUNDAY
Isaiah 50:4-9a
Psalm 31:9-16
Philippians 2:5-11
Matthew 26:14-27:66
---
PARISH INTERCESSIONS
Jerusalem -
(Jerusalem & Middle East): Suheil Dawani, Bishop
St. Luke's Church, Seaford: Marianne S. Ell, Pastor
St. Stephen's Food Pantry
Those in need of our prayers for strength, guidance or healing: Tom, Maria, Christopher, Jeremy, Joan, Janie, Richard, George, Cathy, Leslee, Victoriano, Tom, Beverley, Eve, Molly, Keith, Don, Austin, Kim, The People of San Marco, Guatemala, George, Barb, Rebecca, Aileen, Judy, Aixa, Fam, Salvador, Thelma, George, Carolyn, Ellen, Betsy, Lisa, Bob, Ruth, Jack, Edwina, Sharon, Rod, Katherine, David, Shirley, Janet, Tim, Steve, Chelsea, Betty, Sande, Sandy, Leelee, Peter, Barbara, Lilliana, Sue, Adrian, Anne, William, Latasha, Reinaldo, Janice, Tony, Krystal, Joann, Catrina, Bill, Annie, Sophie, Al
Those that are on assignment in the Middle East and throughout the world in the service of their country: Lupita, Tim
Those who have died, and for the comfort of their families: Alice
---
PARISH CALENDAR
---