IMMANUEL CHURCH, HIGHLANDS:
A welcoming community, celebrating and sharing the good news of Jesus through worship, prayer, learning, and service.


BISHOP'S ORDINATION AND CONSECRATION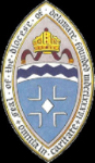 The REV. KEVIN S. BROWN
will be ordained and consecrated
The XI Bishop of Delaware.
Saturday, December 9
11:00 a.m.
Delaware State University
THIS IS A TICKETED EVENT.
The Rector will submit a single Ticket Request for the parish.
A SIGN-UP SHEET IS POSTED
ON THE BULLETIN BOARD IN THE FOYER.
For more information click here.


HYMN FESTIVAL:

SIGNS AND WONDERS
Commemorating the Reformation Anniversary
1517 ~ 2017
Date
Saturday, October 7, 2017
9 a.m. – 12 p.m.
Location
Saint Paul's Evangelical Lutheran Church
701 South College Avenue
Newark, DE 19713
Event Host
Delaware Chapter, American Guild of Organists
Description
On Saturday morning, 7 October 2017, the Delaware Chapter of the American Guild of Organists chapter will host a program marking the five hundredth anniversary of the Reformation. Under the theme Signs and Wonders, the day's schedule includes morning prayer, a brief lecture about the meaning of the Reformation for congregations today, and concludes with an ecumenical hymn festival led by chapter members. This festival will feature spoken reflections alongside hymn texts, tunes, and arrangements by women and men from the ninth century through the present—all drawn from Lutheran, Catholic, Episcopal, Presbyterian, and Methodist sources. All are welcome to attend free of charge, either for the entire morning or just for a portion of the program. For more information, please visit https://www.facebook.com/DelawareAGO/, https://www.delawareago.org/reformation-event, or write to info@delawareago.org.
Event Schedule
9:00 Coffee and Fellowship
9:30 Morning Prayer: A service in the style
of sixteenth-century Wittenberg
10:00 Lecture "The Reformation at 500: What does this mean?" 10:30 Coffee and Fellowship
11:00 Hymn Festival "Signs and Wonders:
Singing the Story Together"


IMMANUEL SOCIAL
Friday, October 20, 2017
5:30-7:30 p.m.
All parishioners are invited to a Social in the Parlor on October 20th. This is a fun and relaxing way to meet newer and longtime parishioners in a casual setting. Delicious hors d'oeuvres and a variety of beverages will be served. Child care will be provided. There will be a sign-up sheet on the bulletin board in the foyer. For more information contact:
Laurie Hay - 302.388.2044; lathay@verizon.net or
Sue Welles - 302.299.9876; swelles1@verizon.net
PRAYER AND SUPPORT FOR THOSE IN NEED!
The devastation from Hurricanes Harvey, Irma, and Maria is already at historic proportions. Episcopal Relief & Development is working with local partners as they develop their relief efforts and stands ready to assist wherever possible. Please join in praying for all those struggling to survive these terrible storms – and if you can, click on the link below and make an emergency gift to help Episcopal Relief & Development aid in the relief efforts. Thank you for your compassionate support.
Click here to

or mail your contribution to the following address:
Episcopal Relief & Development
P.O. Box 7058
Merrifield, VA 22116-7058
PARISH LIFE DAY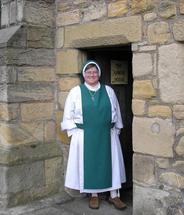 Listen… and Leap!
November 18, 2017
8:30 a.m. – 3:15 p.m.
St. Anne's Episcopal School
Middletown, Delaware
FEATURED GUEST:
Sister Barbara Jean Brown
Workshops:
A Heart of Peace
Yoga for Healthy Bones
Better Photos with Any Camera! (including smart phones)
Listening for God's Abundance
Conversations with Children: a way of proclaiming the Good News
Stop Bullying
Mitigating the Impact of Unconscious Bias
From Sophia to the Holy Spirit
Developing Your Spiritual Senses
Coping with Grief of Loss
Meditation Plus
Centering Prayer: Receiving God's Love
ECW Meeting
If you would like to register, please click here.
THE STOCKLEY CENTER
The Stockley Center in Georgetown, DE is the 2017 outreach target of the Diocesan ECW. The Stockley Center generally houses about 50 severely handicapped adult men and women. All parishes in the Diocese are asked to collect the items needed, which will be presented to a representative of the Stockley Center at Parish Life Day, November 18. Please note: Because of allergies and the fragile health of the residents, The Stockley Center cannot accept any toiletries - soap, lotion, shampoo, etc.
Items needed:
Slipper Socks - most residents are non-ambulatory, and don't wear shoes.

Art & Craft Supplies - colored paper, glue stick, washable markers and crayons, colorful foam cut-outs, ribbon, wiggle eyes, stickers, etc.

Card and Board Games - UNO, Skip Bo, etc. (NO plain playing cards); simple board games with not a lot of small pieces

Jigsaw Puzzles - the kind with large pieces, especially the wooden type

Money - Cash donations are always welcome, so you can help The Stockley Center purchase what they need.
Bring your parish or personal donation to the ECW table at Parish Life Day, November 18, and it will be presented to a representative of The Stockley Center.


MUSICAL EVENTS
@ IMMANUEL
EVENSONG
Sunday, October 15 @ 4:00 p.m.
Music of Haydn (The Heavens are Telling) and Canticles of Purcell
HIGHLANDS CHAMBER PLAYERS
Saturday, October 28 @ 7:30 p.m.
Varied music with flute, clarinet, cello, harp, piano
RELATED EVENTS
ECUMENICAL HYMN FESTIVAL
Saturday, October 7 @ 11:00 a.m.
St. Paul's Lutheran Church, Newark
Commemorating the 500th anniversary of the Reformation.
Brass, organ, choir, piano, percussion, interspersed with readings.
TOM SCHRECK, Immanuel Choral Scholar
Saturday, October 7 @ 5:30 p.m.
Senior Voice recital
Gore Recital Hall
110 Orchard Road, Newark


DELAWARE COMMUNION
The Delaware Communion Magazine, October 2017, is available online! Click here to view.



Highlands Voice Deadline: 4:00 p.m. each Tuesday for the next week's issue.
Phillip Stephens, Parish Administrator and Highlands Voice Editor
Office hours: 8:30 – 1:30, Monday through Friday.
Phone: 302.658.7326 ext. 2
THE EIGHTEENTH SUNDAY AFTER PENTECOST
Exodus 20:1-4, 7-9, 12-20
Psalm 80:7-14
Philippians 3:4b-14
Matthew 21:33-46

---
PARISH INTERCESSIONS
St Albans -
(Canterbury, England)
Alan Smith, Bishop
St Albans - Bedford - (Canterbury, England)
Richard Atkinson, Bishop
St Albans - Hertford - (Canterbury, England)
Michael Beasley, Bishop
Kevin Brown,
Bishop-Elect of Delaware
Immanuel Church, Highlands:
Kim Capwell, Rector; Thomas A. Kerr,
Rector Emeritus
St. Stephen's Food Pantry
Those in need of our prayers for strength, guidance or healing: Maria, Christopher, Jeremy, Joan, Janie,
Richard, George, Cathy, Leslee, Victoriano, Tom, Beverley, Eve, Molly, Keith, Austin, Kim, The People of San Maros, The People of San Marco, Guatemala, George, Barb, Rebecca, Judy, Aixa, Fam, Salvador, Thelma, George, Carolyn, Rod, Melissa, Steven, Norman, Libby, Sylvia, Missie, Ferne, Damien, Reinaldo, Dorothy, Carmela, and Keila
Those that are on assignment in the Middle East and throughout the world in the service of their country: Lupita, Tim, Adrian, Derek
Those who have died, and for the comfort of their families:
---
PARISH CALENDAR
---