IMMANUEL CHURCH, HIGHLANDS


IN MEMORIAM
Ellen Kusik
August 21, 1924 ~ December 20, 2016
May her soul and the souls of all the departed,
through the mercy of God rest in peace.
Please remember the Kusik Family in your prayers.
CHRISTMAS SERVICES
Christmas Eve
Saturday, December 24 , 2016
Prelude Music - 6:30 p.m.
Festival Eucharist - 7:00 pm
Christmas Day
Sunday, December 25, 2016
Holy Eucharist - 10:00 a.m.
MERRY CHRISTMAS
from
Fr. Kim, Deacon Sheila,
Jim, Steven, and Phillip
CHRISTMAS PAGENT REHEARSALS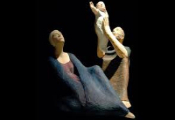 To all cast and crew, our Dress Rehearsal is at 10:00 a.m. on Christmas Eve Day, December 24th. Please try to make this rehearsal so you and your children will know what to do and when.
Thanks!
Sue and Maria
DECEMBER FOOD DRIVE FOR ST. STEPHEN'S PANTRY
Immanuel's December Drive for our local St. Stephen's Food Pantry helps fill the gap in donations after Thanksgiving. Please place a bag of non-perishable groceries under the table in the foyer any time in December. Thank you! The Outreach Ministry
SAVE THE DATE
Ecumenical
Martin Luther King, Jr.
Prayer Service
Tuesday, January 17, 2016
7:00 p.m.
St. Catherine of Siena Church
2503 Centerville Road
Wilmington, DE 19808
Immanuel is a
Welcoming Community,
Celebrating and Sharing
the Good News of Jesus
through Worship, Prayer, Learning,
and Service.

Highlands Voice Deadline: 4:00 p.m. each Tuesday for the next week's issue.
Phillip Stephens, Parish Administrator and Highlands Voice Editor
Office hours: 8:30 – 1:30, Monday through Friday.
Phone: 302.658.7326 ext. 10
CHRISTMAS DAY
Isaiah 62:6-12
Psalm 98
Titus 3:4-7
Luke 2:15-20
---
PARISH INTERCESSIONS
Kitale - (Kenya):
Stephen Kewasis, Bishop
Christ Church Christiana Hundred: Ruth Lawson Beresford, Rector Stephen F. Setzer, Associate Rector Amanda Molina-Moore, Curate
Our staff: Kim, Sheila, Steven, Jim, Phillip, and Tom, our Rector Emeritus
Those in need of our prayers for strength, guidance or healing: Tom, Maria, Christopher, Jeremy, Joan, Janie, Richard, George, Cathy, Leslee, Victoriano, Tom, Beverley, Eve, Molly, Keith, Don, Austin, Kim, The People of San Marco, Guatemala, George, Barb, Rebecca, Aileen, Judy, Aixa, Fam, Salvador, Erika, Mac, Kay, Cis, David, Natasha, Tatiana, Norman, Hugh, Tony, Sandy, Steve,
Fran, Richard, George, Carolyn, Ellen, Betsy, Lisa, Bob, Ruth, Jack, Edwina, Sharon, Rod, Katherine, David, Shirley, Janet, Tim, Steve, Chelsea, Judi, Nick, Jane, Celeste, Egon, Antonia, Virginia, Reinaldo, Larry Sheila H., Linda, Sophia, Damien, Mary, Betty, John
Those that are on assignment in the Middle East and throughout the world in the service of their country: Lupita, Tim
Those who have died, and for the comfort of their families: Ellen
---
CALENDAR
---