IMMANUEL CHURCH, HIGHLANDS


OUTREACH MINISTRY MEETING
Sunday, February 5, 2017
12:00 Noon
IMMANUEL CHURCH HIGHLANDS
2017 ANNUAL MEETING
SUNDAY, FEBRUARY 19, 2017
Notice is hereby given that the Annual Congregational Meeting of Immanuel Church, Highlands, shall be held on Sunday, February 19, 2017 at 12:00 noon in the Church Parish Hall located at 2400 West 17th Street, Wilmington, DE 19806.
CANDIDATES FOR ELECTION TO VESTRY
Vickie Forster
Kate Sahmel
NOMINATIONS BY PETITION
The time to nominate by petition is now open.
All nominations must be received by
Monday, February 13, 2017.
Forms are available in the office.
,
LENTEN ADULT STUDY 2017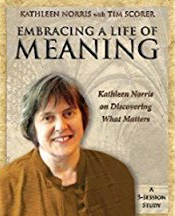 Tuesdays
March 7 – April 4
Supper: 6:00 p.m.
Program: 6:30 – 7:30 p.m.
COME JOIN US TUESDAY EVENINGS DURING LENT!
Together we will explore Embracing a Life of Meaning
Belief Matters: Why does belief matter? To what do we give our hearts? What is the core message of what we believe-creeds or commitment? To what extent is to believe also "to belove?"
The Bible Matters: The Bible is our collective story. How is that story reflected in our daily lives? What is it about the Bible that always seems to address our present moment?
Community Matters: In community, individualism and imperfection meet grace and acceptance. What is our part in the Body of Christ?
Place Matters: In what ways is faith set within the physical space if home, church, land and people?
We Matter: What does it me to remain in God's image and to counter our selfishness by embracing the world and its needs?
To order a copy of the book, please sign-up on the sheet posted on the bulletin board in the foyer.
Immanuel is a
Welcoming Community,
Celebrating and Sharing
the Good News of Jesus
through Worship, Prayer, Learning,
and Service.

Highlands Voice Deadline: 4:00 p.m. each Tuesday for the next week's issue.
Phillip Stephens, Parish Administrator and Highlands Voice Editor
Office hours: 8:30 – 1:30, Monday through Friday.
Phone: 302.658.7326 ext. 10
THE FIFTH SUNDAY AFTER THE EPIPHANY
Isaiah 58:1-12
Psalm 112:1-10
1 Corinthians 2:1-16
Matthew 5:13-20
---
PARISH INTERCESSIONS
Lomega - (Loryko, Sudan) Paul Yugus, Bishop
St. Anne's Church, Middletown:
Russ Bohner, Rector; Celeste O. Cox,
Priest-in-Residence;
Carl N. Kunz,
Rector Emeritus
Friendship House and its many ministries; especially Andrew's Place, Epiphany House,
the Clothing Bank, and the Sunday Breakfasts at Ssams and also for
Bill & Marcy Perkins
Those in need of our prayers for strength, guidance or healing: Tom, Maria, Christopher, Jeremy, Joan, Janie, Richard, George, Cathy, Leslee, Victoriano, Tom, Beverley, Eve, Molly, Keith, Don, Austin, Kim, The People of San Marco, Guatemala, George, Barb, Rebecca, Aileen, Judy, Aixa, Fam, Salvador, George, Carolyn, Ellen, Betsy, Lisa, Bob, Ruth, Jack, Edwina, Sharon, Rod, Katherine, David, Shirley, Janet, Tim, Steve, Chelsea, Betty, Sande, Sandy, Leelee, Peter, Barbara, Lillian, Sue, Adrian, Anne, William, Latasha, Reinaldo
Those that are on assignment in the Middle East and throughout the world in the service of their country: Lupita, Tim
Those who have died, and for the comfort of their families:
---
CALENDAR
---