Immanuel Church, Highlands

THE 231st CONVENTION OF THE DIOCESE OF DELAWARE:
CREATING A CULTURE OF GENEROSITY
Hosted by St. David's Church, Wilmington, Deleware
Friday, January 29 & Saturday, January 30, 2016
Embassy Suites ~ Newark, Delaware
Please remember our delegates in your prayers:
Connie Shultz, Delegate
Phyllis Harvey, Delegate
Libby Bayley, Alternate Delegate
Cam Hay, Alternate Delegate and
Representative of the Resolutions Committee
COLLECTING PALMS FROM LAST YEAR
Please bring in your palms from last Palm Sunday by February 7th for use in preparing our ashes for Ash Wednesday.
EMBRACING SPIRITUAL AWAKENING: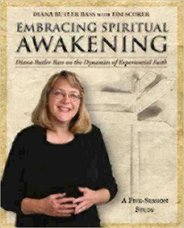 A Five Session Lenten Study
Tuesdays:
February 16 -
March 15, 2016

Potluck Suppers Study Sessions
6:00 - 6:30 p.m. 6:30 - 7:30 p.m.


Episcopal Church Presiding Bishop and Primate Michael Curry on the actions at the Anglican Primates meeting
"We are part of the Jesus Movement, and the cause of God's love in this world can never stop and will never be defeated."
January 15, 2016
Episcopal Church Presiding Bishop and Primate Michael Curry has issued a video statement concerning the actions of the Anglican Primates at the meeting in Canterbury, England.
The following is the text of the Presiding Bishop's statement:
Before I say a word about our gathering here at the Primates Meeting, I just want to say a word of thank you to you for all of your prayers: your prayers for this meeting, your prayers for me personally, both here and in my earlier sickness. We are well, and God is God, and I thank you.
Let me say a word about the meeting.
This is not the outcome we expected, and while we are disappointed, it's important to remember that the Anglican Communion is really not a matter of structure and organization. The Anglican Communion is a network of relationships that have been built on mission partnerships; relationships that are grounded in a common faith; relationships in companion diocese relationships; relationships with parish to parish across the world; relationships that are profoundly committed to serving and following the way of Jesus of Nazareth by helping the poorest of the poor, and helping this world to be a place where no child goes to bed hungry ever. That's what the Anglican Communion is, and that Communion continues and moves forward.
This has been a disappointing time for many, and there will be heartache and pain for many, but it's important to remember that we are still part of the Anglican Communion. We are the Episcopal Church, and we are part of the Jesus Movement, and that Movement goes on, and our work goes on. And the truth is, it may be part of our vocation to help the Communion and to help many others to grow in a direction where we can realize and live the love that God has for all of us, and we can one day be a Church and a Communion where all of God's children are fully welcomed, where this is truly a house of prayer for all people. And maybe it's a part of our vocation to help that to happen. And so we must claim that high calling; claim the high calling of love and faith; love even for those with whom we disagree, and then continue, and that we will do, and we will do it together.
We are part of the Jesus Movement, and the cause of God's love in this world can never stop and will never be defeated. God love you.
God bless you. And you keep the faith. And we move forward.
The Most Rev. Michael Curry
Presiding Bishop and Primate
The Episcopal Church
COFFEE & FIXINGS NEEDED FOR FRIENDSHIP HOUSE
During January we will be collecting coffee and fixings for Friendship House. The Code Purple season has arrived and the homeless will be seeking warm places to stay. Donations of coffee, sugar, and dried creamer may be left in the red bucket in the foyer.
IMMANUEL CHURCH HIGHLANDS
2016 ANNUAL MEETING
SUNDAY, FEBRUARY 7, 2016
Notice is hereby given that the Annual Congregational Meeting of Immanuel Church, Highlands shall be held on Sunday, February 7, 2016 at 12:00 noon in the church Parish Hall located at 2400 West 17th Street, Wilmington, DE 19806.
CANDIDATES FOR ELECTION TO VESTRY
Electing Three
Alex Lehr
Walter Michael
Elaine Simpson
Sue Welles

NOMINATIONS BY PETITION
.
The time to nominate by petition is now open.
All nominations must be received
by Monday, February 1, 2016.
Forms are available in the office


THE PRESENTATION OF OUR LORD JESUS CHRIST IN THE TEMPLE
February 2, 2016
6:15 p.m.
Holy Eucharist
followed by Parish Dinner
Please sign-up on the sheet in the foyer.
SHROVE TUESDAY PANCAKE SUPPER!
February 9, 2016
6:00 - 7:00 p.m.
ASH WEDNESDAY
February 10, 2016
Holy Eucharist
with imposition of ashes
12:15 p.m.
&
7:30 p.m.
SONG RECITAL BY CHORAL SCHOLARS
Sunday, January 31, 2016
4:00 p.m.
Our choral scholars, Travis Lucas and Paul Patinka, will offer a recital of art songs in English, Italian, French and German on Sunday, January 31, at 4:00 p.m. in the church, accompanied by Wendy McNally from the University. Music of Händel, Fauré, Bellini, Mozart, and Strauss. Come hear these talented singers Sunday afternoon and invite friends or family!.



Highlands Voice Deadline: 4:00 p.m. each Tuesday for the next week's issue.
Phillip Stephens, Parish Administrator and Highlands Voice Editor
Office hours: 8:30 – 1:30, Monday through Friday.
Phone: 302.658.7326 ext. 10
THE THIRD SUNDAY AFTER EPIPHANY
Nehemiah 8:1-3, 5-6, 8-10
Psalm 19
1 Corinthians
12:12-31a
Luke 4:14-21
---
PARISH INTERCESSIONS
Igreja Episcopal Anglicana do Brasil: Francisco De Assis Da Silva, Primate of Brazil & Bishop of South-Western Brazil
The 231st Diocesan Convention
Those who serve and are served by Emmanuel Dining Room
Those in need of our prayers for strength, guidance or healing: Tomr, Maria, Christopher, Jeremy, Joan, Janie, Lois, Marian, Richard, George, Cathy, Marie, Leslee, Victoriano, Tom, Beverley, Eve, Cathy, Molly, Keith, Don, Austin, Kim, George, Barb, Rebecca, Aileen, Judy, Aixa, Fam, Salvador, Hugh, Suzanne, Chase, Anne Marie, Anne, Lillian, Erika, Mac, Elaine, Norman, Susan, Warren, Katherine
Those that are on assignment in the Middle East and throughout the world in the service of their country: Damien
Those who have died, and for the comfort of their families: Joanna, Julian
---
CALENDAR
---