IMMANUEL CHURCH, HIGHLANDS


ADVENT ADULT EDUCATION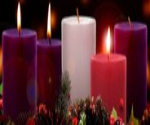 Please join us each Tuesday in Advent when we will examine the biblical story of different characters in the story of God's unconditional love! Mary, Joseph, the Shepherds, and the Wise men.S
November 29th - December 20th
Supper at 6:00 p.m.
Program at 6:30 p.m.
Please sign up at church to do the supper main course
YOUTH GROUP BOWLING
Friday, December 2, 2016
5:00 p.m.
Price's Corner Bowling Alley
IN MEMORIAM
Donald Dean Wilson
October 19, 1930 ~ November 16, 2016
Eucharist in Celebration of Life
Immanuel Church, Highlands
Saturday, December 3, 2016
Eleven O'clock in the morning
Reception immediately following the Liturgy
May his soul, and the souls of all the departed,
through the mercy of God rest in peace.
Please remember the Wilson family in your prayers.
IMMANUEL BELL RINGING @ ACME BY TROLLY SQUEARE
Saturday, December 10, 2016
9:00 a.m. – 12:00 noon
Immanuel parishioners will Ring the Bell for the Salvation Army at the Acme near Trolley Square from 9:00 a.m. - 12:00 noon on Saturday, December 10th. Our 9:00-10:00 a.m. time slot has space for more people. If you can join us, please contact Sue Welles at 302.299.9876 or swelles1@verizon.net.
CHRISTMAS PAGENT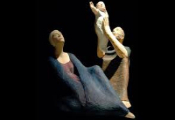 We have an eager starting cast and crew for our Christmas Pageant and more are welcome! Anyone of any age is invited to participate. You and your children may also invite friends to join in. The Pageant will be performed during our Festival Eucharist of Christmas Eve, Dec. 24th, starting at 6:30 p.m. with Carols and special music. Rehearsals are: Dec. 4, 11, and 18 immediately following the 10:30 a.m. service. Dress Rehearsal is Saturday, Dec. 24th at 10:00 a.m. Questions? Can't make all rehearsals? Contact Sue Welles at 302.290.9876 swelles1@verizon.net or Maria duPont at 610.316.0748 dupontmaria@yahoo.com.
DITTY BOXES
The collection of items for Ditty Boxes for the Seamen's Center at the Port of Wilmington will start soon. We will be kicking off the collection of items for Ditty Boxes this week and the final day to contribute will be Sunday, November 27. Please contribute any of the items listed below and put them in the red bucket in the foyer:
Knitted hat and Scarf
Toothpaste
Toothbrush
Comb
Razors
Deodorant
Shampoo
Playing Cards
Chap Stick
Cough Drops
Hand Lotion
Sewing Kit
Candy
Bars of Soap
Stationery and Pens
Warm Socks
Winter Gloves

Please see Deacon Sheila if you have any questions.
A ditty bag is a small bag used by soldiers and sailors to hold toilet articles or other personal items. A Ditty Box is just a larger version of this.
DECEMBER FOOD DRIVE FOR ST. STEPHEN'S PANTRY
Immanuel's December Drive for our local St. Stephen's Food Pantry helps fill the gap in donations after Thanksgiving. Please place a bag of non-perishable groceries under the table in the foyer any time in December. Thank you! The Outreach Ministry
UPCOMING MUSICAL EVENTS
Lessons and Carols
Sunday, December 4 @ 4:00 p.m.
Compline Service
Tuesday, December 13 @ 7:45 p.m.
Choir School and First State Handbell Ringers
Saturday, December 10 @ 7:00 p.m.
Christmas Concert
Piffaro Renaissance Band and Guests
Sunday, December 18 @ 3:30 p.m.
Renowned Philadelphia ensemble playing a variety of wind and string instruments in Christmas music from Spain
Immanuel is a
Welcoming Community,
Celebrating and Sharing
the Good News of Jesus
through Worship, Prayer, Learning,
and Service.

Highlands Voice Deadline: 4:00 p.m. each Tuesday for the next week's issue.
Phillip Stephens, Parish Administrator and Highlands Voice Editor
Office hours: 8:30 – 1:30, Monday through Friday.
Phone: 302.658.7326 ext. 10
THE FIRST SUNDAY OF ADVENT
Isaiah 2:1-5
Psalm 122
Romans 13:11-14
Matthew 24:36-44
---
PARISH INTERCESSIONS
The Diocese of Kansas:
Dean Wolfe, Bishop
Retired/Non-Parochial Clergy of the Diocese of Delaware
Our Sunday School students and teachers
Those in need of our prayers for strength, guidance or healing: Tom, Maria, Christopher, Jeremy, Joan, Janie, Richard, George, Cathy, Leslee, Victoriano, Tom, Beverley, Eve, Molly, Keith, Don, Austin, Kim, The People of San Marco, Guatemala, George, Barb, Rebecca, Aileen, Judy, Aixa, Fam, Salvador, Erika, Mac, Kay, Cis, David, Natasha, Tatiana, Norman, Hugh, Tony, Sandy, Steve,
Fran, Richard, George, Carolyn, Ellen, Betsy, Lisa, Bob, Ruth, Jack, Edwina, Sharon, Rod, Katherine, David, Shirley, Janet, Tim, Steve, Chelsea, Judi, Nick, Jane, Celeste, Egon, Antonia, Virginia
Those that are on assignment in the Middle East and throughout the world in the service of their country: Damien, Lupita, Tim
Those who have died, and for the comfort of their families: John, Don
---
CALENDAR
---