Immanuel Church, Highlands

MERRY CHRISTMAS!
.from
Father Kim, Deacon Sheila, Steven, Cam, Jim, and Phillip

CALENDAR FOR CHRISTMASTIDE
Christmas Eve:
December 24
Music of Christmas @ 6:30 p.m.
Eucharist of Christmas Eve @ 7:00 p.m.
Nursery Available
Christmas Day:
December 25
Festival Eucharist @ 10:00 a.m.
The First Sunday after Christmas:
December 27
Holy Eucharist @ 8:00 and 10:30 a.m.
The Second Sunday after Christmas:
January 3
Holy Eucharist @ 8:00 and 10:30 a.m.
The Epiphany of our Lord Jesus Christ:
January 6
Holy Eucharist and Supper @ 6:15 p.m.
ANNUAL CRÈCHE SHOW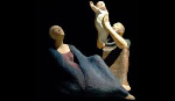 If you have a unique Crèche set that you wouldn't mind us displaying, please let us know and bring it to church right after Christmas (12/27 would be great) Thank you.
IMMANUEL CHURCH HIGHLANDS
2016 ANNUAL MEETING
SUNDAY, FEBRUARY 7, 2016
Notice is hereby given that the Annual Congregational Meeting of Immanuel Church, Highlands shall be held on Sunday, February 7, 2016 at 12:00 noon in the church Parish Hall located at 2400 West 17th Street, Wilmington, DE 19806.
DOES ANYONE CARE?
The Prayers of the People that we are using at the 10:30 a.m. liturgy include "We pray for this wonderful world that God has lovingly entrusted into our hands. May we have the wisdom and will to so preserve, conserve, and tenderly care for all the created order." Does that mean that we are praying for scientists or governments to do something? Does God expect us to be actively involved, too? What are our responsibilities as individuals and as a parish? If anyone from either the 8:00 or 10:30 a.m. liturgies is interested in pursuing this topic, starting in Late January, please contact me by Epiphany, January 6th.
Kay Kennedy Wack
302.276.5860
DECEMBER FOOD PANTRY DRIVE
We are collecting groceries for the needy in our area. The donations will be brought to St. Stephen's Food Pantry and to the newly opened Choice Pantry on Baynard Boulevard, both operated by Lutheran Community Services (LCS). Every bag of groceries includes a prayer or uplifting reading for the client to help fill spirits as well as tummies.
LCS is the largest purveyor of food for the Food Bank of Delaware. Financial literacy classes and nutrition classes are offered at both locations. Despite the improving economy, there is still a great need for food in Wilmington, with half going to feed children. Most clients are the working poor.
No time to shop? A $5.00 donation will feed a family of 4 for three days. Checks can be made out to: Lutheran Community Services, Inc. and given to the parish office, Fr. Kim, or Sue Welles.
Thank you! Outreach Ministry

Highlands Voice Deadline: 4:00 p.m. each Tuesday for the next week's issue.
Phillip Stephens, Parish Administrator and Highlands Voice Editor
Office hours: 8:30 – 1:30, Monday through Friday.
Phone: 302.658.7326 ext. 10
THE FIRST SUNDAY AFTER CHRISTMAS
Isaiah 61:10-62:3
Psalm 147
Galatians 3:23-25; 4:4-7
John 1:1-18
---
PARISH INTERCESSIONS
The Diocese of Zaki-Biam (Abuja, Nigeria): Benjamin Vager, Bishop
Christ Church, Christiana Hundred: Ruth Lawson Kirk, Rector; Stephen F. Setzer, Associate Rector; Amanda Molina-Moore, Curate
St. Stephen's Food Pantry
Those in need of our prayers for strength, guidance or healing:
Tom, Maria, Christopher, Jeremy, Joan, Janie, Lois, Gerry, Marian, Mike, Richard, George, Marie, Leslee, Tom, Victoriano, Beverley, Eve, Cathy, Molly, Keith, Don, Austin, Kim, Barb, Rebecca, George, Aileen,
Judy, Alxa, Fam, Salvador, Hugh, Suzanne, Chase, Anne Marie, Anne, Lillian, Erika, Jordan, Mac, Elaine, Norman, Susan, Joanna, Warren
Those that are on assignment in the Middle East and throughout the world in the service of their country: Damien
Those who have died, and for the comfort of their families:
---
CALENDAR
---