IMMANUEL CHURCH, HIGHLANDS:
A welcoming community, celebrating and sharing the good news of Jesus through worship, prayer, learning, and service.


ADVENT ADULT EDUCATION: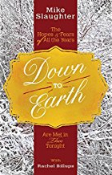 DOWN TO EARTH
Save the Dates:
Tuesdays 12.05 - 12.19
Supper @ 6:00 p.m.
Program @ 6:30 p.m.

CHRISTMAS SERVICES
December 24th
Holy Eucharist of Advent IV - 10:30 a.m.
Festival Eucharist of Christmas - 7:00 p.m.
December 25th
Holy Eucharist of Christmas Day - 10:00 a.m.

CORO ALLEGRO CONCERT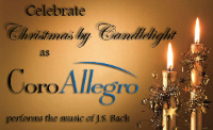 Immanuel-Highlands
Saturday
December 2, 2017
7:30 p.m.

Adults: $20.00
Children: $10.00
ADVENT LESSONS & CAROLS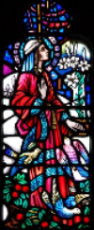 Rejoice! Rejoice!
Immanuel shall
come to you,
O Israel
Immanuel-Highlands
Sunday
December 3, 2017
4:00 p.m.

CHRISTMAS FLOWERS
Christmas Flowers may be given in loving memory of or thanksgiving for a loved one. To donate, please fill out one of the forms inserted into this week's service leaflet. Additional forms may be found in the back of the church or on the credenza in the foyer. Checks should be made out to "Immanuel Church, Highlands," and marked "Christmas Flowers." Names provided to the office by December 20, 2017 will be included in the Christmas Service Booklets.
DECEMBER FOOD DRIVE
During the month of December, Immanuel collects nonperishable foods for our local food pantry, St. Stephen's, which is operated by Lutheran Community Services. Our needy neighbors sometimes must choose between food, medicine, and heat during these cold months. Any amount is welcome! Children often enjoy selecting food to donate. The donations will be blessed before being taken to the food pantry. Donations may be placed under the table in the foyer.
Thank you!
Outreach Ministry

EMMANUEL DINING ROOM
For many years, Immanuel has helped feed the homeless population in Wilmington by preparing and delivering a meal for 200 people on the twentieth of each month. We need two new volunteers who can commit about 2.5 – 3 hours once a month to this ministry. If interested, please speak to Rob Volko or Fr. Kim.

2018 PLEDGE CARDS ARE AVAILABLE
The 2018 Pledge Cards have been mailed. If you did not receive a card in the mail and want to make a pledge, ask the greeters the next time you're in church or contact the church office. Pledge envelopes for 2018 will be distributed in early December.

SINGING AND RINGING
The Choir has begun rehearsing music for Advent and Christmas and would welcome singers who might like to join us for a short commitment during the season. We are also looking for hand bell ringers for each Sunday in Advent - a very simple addition to our weekly service music. If you're interested, speak to Steven Patchel or any choir member.


Highlands Voice Deadline: 4:00 p.m. each Tuesday for the next week's issue.
Phillip Stephens, Parish Administrator and Highlands Voice Editor
Office hours: 8:30 – 1:30, Monday through Friday.
Phone: 302.658.7326 ext. 2
THE FIRST SUNDAY OF ADVENT
Isaiah 64:1-9
Psalm 80:1-7, 16-18
1 Corinthians 1:3-9
Mark 13:24-37

---
PARISH INTERCESSIONS
West Buganda - (Uganda) The Rt Revd Henry Katumba-Tamale, Bishop
Kevin Brown,
Bishop-Elect of Delaware
St. Peter's Church, Smyrna: Donna Jean Kiessling, Rector
The music ministry:
The Choir and Steven, our organist and choir director
Those in need of our prayers for strength, guidance or healing: Maria, Christopher, Jeremy, Joan, Janie,
Richard, George, Cathy, Leslee, Victoriano, Tom, Beverley, Eve, Molly, Keith, Austin, Kim, The People of San Maros, The People of San Marco, Guatemala, George, Barb, Rebecca, Judy, Aixa, Fam, Salvador, Judith, George, Carolyn, Rod, Melissa, Steven, Norman, Libby, Sylvia, Missie, Ferne, Damien, Reinaldo, Dorothy, Carmela, Keila, and Samuel David, Stephen, Brenda, Damien, Gracie
Those that are on assignment in the Middle East and throughout the world in the service of their country: Lupita, Tim, Adrian, Derek
Those who have died, and for the comfort of their families:

---
PARISH CALENDAR
---