IMMANUEL CHURCH, HIGHLANDS


IN MEMORIAM
Joan Elizabeth Homan
September 14, 1936 ~ December 7, 2016
Visitation
Chandler Funeral Home
2506 Concord Pike
Wilmington, DE 19803
Monday, December 12, 2016
6:00 - 8:00 p.m.
Eucharist in Celebration of Life
Immanuel Church, Highlands
Tuesday, December 13, 2016
10:00 a.m.
Committal
Lake Park Cemetery
701 Park Avenue
Swedesboro, NJ 08085
Tuesday, December 13, 2016
Immediately following the Eucharist.
Reception
2403 West 18th Street
Wilmington, DE 19806
Tuesday, December 13, 2016
7:00 - 9:00 p.m..
May her soul, and the souls of all the departed,
through the mercy of God rest in peace.
Please remember the Homan family in your prayers.
HOLY SILENCE
During the four Sundays in Advent, the ten minutes before worship will be a time of preparation. As you enter the church, please honor the time with Holy Silence.
IMMANUEL BELL RINGING @ ACME BY TROLLY SQUEARE
Saturday, December 10, 2016
9:00 a.m. – 12:00 noon
Immanuel parishioners will Ring the Bell for the Salvation Army at the Acme near Trolley Square from 9:00 a.m. - 12:00 noon on Saturday, December 10th. Our 9:00-10:00 a.m. time slot has space for more people. If you can join us, please contact Sue Welles at 302.299.9876 or swelles1@verizon.net.
CHRISTMAS PAGENT REHEARSALS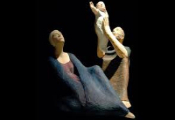 To all cast and crew. Thank you for your participation in our Christmas Pageant, to be presented Christmas Eve at the Festival Eucharist on Saturday, December 24th, which begins at 6:30 pm.
Our rehearsals are this Sunday, December 11th, and next Sunday, December 18th, directly following the 10:30 a.m. service. Dress Rehearsal is 10:00 a.m. on Christmas Eve Day, December 24th. Please try to make as many rehearsals as possible so you and your children will know what to do and when. Also we will be fitting people for costumes!
Thanks!
Sue and Maria
CHRISTMAS FLOWERS
Christmas Flowers may be given in loving memory of or thanksgiving for a loved one. To donate, please fill out one on the forms inserted into this week's service leaflet. Additional forms may be found in the back of the church or on the credenza in the foyer. Checks should be made out to "Immanuel Church, Highlands," and marked "Christmas Flowers." Names provided to the office by December 21, 2016 will be included in the Christmas Service Booklets.
ADVENT ADULT EDUCATION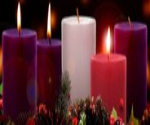 Please join us each Tuesday in Advent when we will examine the biblical story of different characters in the story of God's unconditional love! Mary, Joseph, the Shepherds, and the Wise men.S
December 13th & December 20th
Supper at 6:00 p.m.
Program at 6:30 p.m.
Please sign up at church to do the supper main course
DECEMBER FOOD DRIVE FOR ST. STEPHEN'S PANTRY
Immanuel's December Drive for our local St. Stephen's Food Pantry helps fill the gap in donations after Thanksgiving. Please place a bag of non-perishable groceries under the table in the foyer any time in December. Thank you! The Outreach Ministry
PLEASE TURN IN YOUR 2017 PLEDGE CARD
The 2017 Pledge Cards have been mailed. If you did not receive one and want to make a pledge, ask the greeters the next time you are in church or contact the church office. Pledge envelopes for 2017 will be distributed soon. If you want 2017 envelopes, you must turn in a pledge card.
CATHEDRAL CHOIR SCHOOL & CAPITAL RINGERS
Join the Choir School and the Capital Ringers
for an evening of holiday cheer
and seasonal classics
with voices and handbells.
Saturday, December 10, 2016
at Immanuel Church. (Free admission, but $15 donation is suggested) For more information call 302.543.8657


ADDITIONAL MUSICAL EVENTS
Compline Service
Tuesday, December 13 @ 7:45 p.m.
Piffaro Renaissance Band and Guests
Sunday, December 18 @ 3:30 p.m.
Renowned Philadelphia ensemble playing a variety of wind and string instruments in Christmas music from Spain
Immanuel is a
Welcoming Community,
Celebrating and Sharing
the Good News of Jesus
through Worship, Prayer, Learning,
and Service.

Highlands Voice Deadline: 4:00 p.m. each Tuesday for the next week's issue.
Phillip Stephens, Parish Administrator and Highlands Voice Editor
Office hours: 8:30 – 1:30, Monday through Friday.
Phone: 302.658.7326 ext. 10
THE THIRD SUNDAY OF ADVENT
Isaiah 35:1-10
Psalm 146:4-9
James 5:7-10
Matthew 11:2-11
---
PARISH INTERCESSIONS
Kericho - (Kenya) Vacant
All Saints', Rehoboth Beach & St. George's Chapel, Harbeson: Max Wolk, Rector; Eunice Dunlap, Assistant Rector; Susan Phillips, Deacon
Those who serve in our liturgy: for our Acolytes, Lectors, Eucharistic Ministers, Greeters, Intercessors and Eucharistic Visitors
Those in need of our prayers for strength, guidance or healing: Tom, Maria, Christopher, Jeremy, Joan, Janie, Richard, George, Cathy, Leslee, Victoriano, Tom, Beverley, Eve, Molly, Keith, Don, Austin, Kim, The People of San Marco, Guatemala, George, Barb, Rebecca, Aileen, Judy, Aixa, Fam, Salvador, Erika, Mac, Kay, Cis, David, Natasha, Tatiana, Norman, Hugh, Tony, Sandy, Steve,
Fran, Richard, George, Carolyn, Ellen, Betsy, Lisa, Bob, Ruth, Jack, Edwina, Sharon, Rod, Katherine, David, Shirley, Janet, Tim, Steve, Chelsea, Judi, Nick, Jane, Celeste, Egon, Antonia, Virginia, Reinaldo, Larry Sheila, Linda, Sophia, Damien
Those that are on assignment in the Middle East and throughout the world in the service of their country: Lupita, Tim
Those who have died, and for the comfort of their families: Don, Joan
---
CALENDAR
---