IMMANUEL CHURCH, HIGHLANDS:
A welcoming community, celebrating and sharing the good news of Jesus through worship, prayer, learning, and service.


IN MEMORIAM
David Sanborn Hunt
November 28, 1967 ~ March 2, 2018
Eucharist in Celebration of Life
Saturday, March 24, 2018
11:00 a.m.
Immanuel Highlands
Reception immediately following the Liturgy
in the Parish Hall
May his soul and the souls of all the departed,
through the mercy of God, rest in peace.
Please remember the Hunt Family in your prayers

DAYLIGHT SAVINGS TIME BEGINS!
2:00 a.m.
March 11, 2018
Please set your clock forward one hour.


HOLY WEEK AND EASTER 2018
Schedule of Services
The Sunday of the Passion
8:00 a.m. - Holy Eucharist
10:30 a.m. - Holy Eucharist
Monday in Holy Week
5:30 p.m. - Holy Eucharist
Tuesday in Holy Week
5:30 p.m. - Holy Eucharist
Wednesday in Holy Week
12:15 p.m. - Holy Eucharist
Maundy Thursday
6:15 p.m. - Holy Eucharist with Washing of the Feet
Agape Supper
Stripping of the Altar & Vigil
Good Friday
1:30 p.m. - The Way of the Cross
(Service of meditation presented by the Youth)
7:30 p.m. - Good Friday Liturgy
Holy Saturday
10:30 a.m. - Liturgy of the Tomb
Easter Day
5:30 a.m. - The Great Vigil of Easter
7:30 a.m. - Festival Eucharist of Easter


LENTEN SILENCE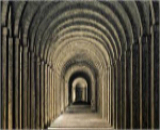 Throughout the season of Lent, the ten minutes before worship will be a time of preparation. As you enter the church, please honor the time with Holy Silence.
LENTEN FOOD DRIVE
During the Season of Lent, Immanuel collects nonperishable food for our local food pantry, St. Stephen's, which is operated by Lutheran Community Services. Our needy neighbors sometimes must choose between food and medicine. Any amount is welcome! Children often enjoy selecting food to donate. The donations will be blessed before being taken to the food pantry. Donations may be placed under the table in the foyer. Thank you.
ADULT CHRISTIAN EDUCATION: LENT 2018

Tuesdays in Lent
February 20 through March 20
6:30 p.m. ~ Supper
7:00 - 8:00 p.m. ~ Program
EASTER FLOWERS

As in past years, the Flower Guild will be decorating the church for Easter. You can donate to the ministry in loving memory or thanksgiving for loved ones. Forms are available on the credenza in the foyer or in the back of the church. Please complete a form and return it to the parish office no later than Monday, March 26th.

HOPE ON THE STREETS
YOUTH EVENT
Saturday, March 10, 2018
8:30 - 11:00 a.m.
Hope on the Streets, a ministry hosted by the Church of Sts. Andrew and Matthew (SsAM), distributes toiletries, water, and snacks. We meet at SsAM at 8:30 a.m. on March 10th to load cars with Go-Bags and drive to Rodney Square. We set-up and give out food sacks, water, and toiletries from 9:00 - 10:30 a.m. We will bring the supplies back to SsAM and be done by 11:00 a.m.
NIGHTWATCH

CATHEDRAL OF
ST. JOHN THE DIVINE,
New York City
Friday afternoon through Saturday morning
April 20 – 21, 2018
The Inter-spiritual Nightwatch is an inclusive program created for youth of all faiths. It explores music, spiritual disciplines, stories, and wisdom from a variety of the world's religious traditions, including Buddhism, Hinduism, Judaism, and Christianity. The program starts at 6:30 p.m. on Friday evening and concludes at 8:30 a.m. on Saturday morning. Participants bring a sleeping bag, pillow, and overnight pack. Youth and adults interested in attending Night Watch should confirm with Sue Welles ASAP. There are still openings available at the Cathedral but they are filling up fast. SsAM will be renting a vehicle and we need to know how many seats Immanuel needs. Text or call Sue at 302.299.9876.
GOOD FRIDAY YOUTH LITURGY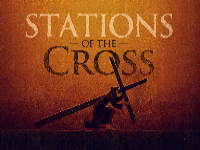 Immanuel youth and adults will again be presenting the Stations of the Cross on Good Friday on March 30th at 1:30 p.m. Please contact Maria duPont or Sue Welles to participate in this important service.


J.S. BACH
Works for Viola da Gamba
and Harpichord
Elena Smith & John Walthausen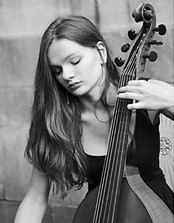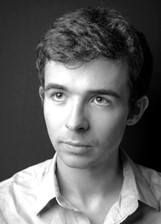 Friday, March 9, 2018
7:30 p.m.
Come enjoy an evening of J.S. Bach's sonatas for viola da gamba and harpsichord, music of great virtuosity and lyricism. Philadelphia native Elena Smith is an active performer on modern cello, baroque cello, and viola da gamba. She has appeared with New York City Opera, Venice Baroque Orchestra, Ex Umbris, and many other ensembles. John Walthausen is a harpsichordist and organist who studied at Oberlin College, le Conservatoire de Paris, and the Schola Cantorum Basiliensis, and has performed concerts in the U.S., Canada, France, Japan, Italy, and Austria. The concert is free, but a free will offering will be accepted.
CONFIRMATION, RECEPTION,
& REAFFIRMATION
Each year our bishop visits our church for his parochial visit. At that time, the bishop will Confirm, Receive (from another Christian denomination), and pray for church members who wish to reaffirm their baptismal vows. This year, Bishop Brown will visit our church on April 29th. If you are interested in being presented to the bishop at that time please speak with the rector right away.
DELAWARE COMMUNION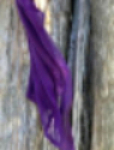 March 2018
Click here to view.


Highlands Voice Deadline: 4:00 p.m. each Tuesday for the next week's issue.
Phillip Stephens, Parish Administrator and Highlands Voice Editor
Office hours: 8:30 – 1:30, Monday through Friday.
Phone: 302.658.7326 ext. 2
THE FOURTH SUNDAY IN LENT
Numbers 21:4-9
Psalm 107:1-3, 17-22
Ephesians 2:1-10
John 3:14-21
---
PARISH INTERCESSIONS
The Church of England:
The Most Rev. and Rt. Hon. Justin Welby,
Archbishop of Canterbury
St. Nicholas Church, Newark: The Very Rev. William B. Lane, Pastor
FAITH Center
Those in need of our prayers for strength, guidance or healing: Maria, Christopher, Jeremy, Joan, Janie,
Richard, George, Tessie, Cathy, Leslee, Victoriano, Tom, Beverley, Eve, Molly, Keith, Austin, Kim, The People of San Maros, The People of San Marco, Guatemala, George, Barb, Rebecca, Judy, Aixa, Fam, Salvador, Judith, George, Carolyn, Rod, Melissa, Steven, Norman, Libby, Sylvia, Ferne, Damien, Reinaldo, Dorothy, Carmela, Keila, and Samuel David, Stephen, Brenda, Damien, Gracie, The People of Honduras, Carmen, Rob, Annie, Kathryn, Bob, Cis, Bowen, Jennifer, Raymond, Anna, Terri, John
Those that are on assignment in the Middle East and throughout the world in the service of their country: Lupita, Tim, Adrian
Those who have died, and for the comfort of their families: David
---
PARISH CALENDAR
---