Immanuel Church, Highlands

IN MEMORIAM
Julian Robert Taplin
February 5, 1937 ~ January 18, 2016
Memorial Service
Immanuel Church, Highlands
February 27, 2016
10:30 a.m.
Reception in the Parish Hall
immediately following the service
Rest eternal grant to him, O Lord;
and let light perpetual shine upon him.
Please remember Julian's family in your prayers.
COFFEE & FIXINGS NEEDED FOR FRIENDSHIP HOUSE
This Sunday, January 31st, will be the last day we will be collecting coffee and fixings for Friendship House. The Code Purple season has arrived and the homeless will be seeking warm places to stay. Donations of coffee, sugar, and dried creamer may be left in the red bucket in the foyer.
COLLECTING PALMS FROM LAST YEAR
Please bring in your palms from last Palm Sunday by February 7th for use in preparing our ashes for Ash Wednesday.
EMBRACING SPIRITUAL AWAKENING: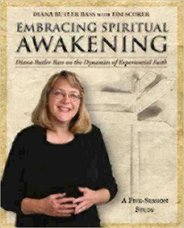 A Five Session Lenten Study
Tuesdays:
February 16 -
March 15, 2016

Potluck Suppers Study Sessions
6:00 - 6:30 p.m. 6:30 - 7:30 p.m.


IMMANUEL CHURCH HIGHLANDS
2016 ANNUAL MEETING
SUNDAY, FEBRUARY 7, 2016
Notice is hereby given that the Annual Congregational Meeting of Immanuel Church, Highlands shall be held on Sunday, February 7, 2016 at 12:00 noon in the church Parish Hall located at 2400 West 17th Street, Wilmington, DE 19806.
CANDIDATES FOR ELECTION TO VESTRY
Electing Three
Alex Lehr
Walter Michael
Elaine Simpson
Sue Welles

CANDIDATES' STATEMENTS
Walter Michael
I have been asked for some biographical information in support of my candidacy for election to the vestry.
I am a DuPont retiree, having left the company in 1993 after 28 ½ years' service. It was DuPont who brought me and my family to Wilmington in 1969 and we've been here ever since.
In 1976, during that employment, I began teaching continuing education at the college level. After I left DuPont, my teaching turned into full-time and more, and will conclude this Spring, after a total of forty years. Having retired now, for the fourth time, I have time available to devote to Immanuel.
To talk about my involvement with the Episcopal Church, we need to turn the clock way back. I was raised Presbyterian; my wife, Edwina, a cradle Episcopalian. I asked Edwina to marry me on a Saturday, and it seemed like a good way to start would be to join her in church the next day. Those were the days of "high" and "low" Episcopal churches, and hers was about as high as they ever got. That next day was Advent 1. I'll let you fill in the rest. Nevertheless, I survived.
We were married the next summer (1963) in Immanuel Highlands by the Rev. Roddey Reid.
My first assignment with DuPont was in 1965, in north Jersey, where we attended St. David's, Kinnelon. In 1969 we were transferred to Wilmington, and bought a house in Brandywine Hundred. Now with growing children, we became very active in St. David's, Brandywine Hundred, where I served as Lector, LEM-B, Vestry, etc.
Time passed. Our first house, in north Jersey, was an old one. Our house in Brandywine Hundred was a new, subdivision house. But, we still wanted an old house; so, in 1979 we began to look. 17th Street came on the market and we bought it; one block from Immanuel Highlands, and we've been here ever since. Pure chance; maybe.
Between then and now we've become just parishioners. Both our daughters were married in Immanuel Highlands, in their mother's dress (more or less), and walked the same aisle Edwina and I did fifty-two years ago.
Now, with more time available, I have become more active at Immanuel recently, first as Lector, then as Receiving Treasurer, and now, on the Vestry, if you'll have me..

Alex Lehr-Maunder
Immanuel Highlands has been my church since I was eight years old. This is where I was confirmed and married. There have been so many opportunities for spiritual growth here and so many witnesses to Christ. I've enjoyed being a greeter and lector. Friendship House has been of interest to me since its founding. As a vestry member, I am interested in representing all of the congregation and helping us grow in our faith and following of our Lord Jesus Christ.
Elaine Simpson
I believe God is calling me to better serve Immanuel whether it is on the Vestry or serving on one of our many ministries. God will be the one to determine my path. As a member of this congregation for over ten years, I feel blessed to call Immanuel my spiritual home. My years with all of you have strengthened my faith and even at my stage in life I have matured and learned that having a positive attitude brings great rewards. You have all played a part in my growth. I continue to serve on the altar guild and as a "cupcake baker" for Emmanuel Dinning Room. I was honored to be on the search committee that called Father Kim to Immanuel. As a former Vestry member, I have a better understanding of the role of the Vestry and how I would work with my fellow members so we can prosper and grow. I'm optimistic about our future. It brings me joy to see new families join our congregation and I look forward to welcoming many others who seek a place to worship.
Sue Welles
I have been a member of Immanuel since 1986 and have loved this community from the start. Over the years I have felt loved and cherished and have endeavored to give back to God and Immanuel through choir, vestry, Sunday school, Eucharistic minister, outreach ministry, fellowship hour, and Katrina mission trips, among others. Like my late husband, Rod, I believe there are three important relationships in life: one's relationship to God, one's relationship to other persons, and one's relationship to God's creation. I seek to serve Christ, the human face of God, in all persons and the creation. I welcome the opportunity to serve Immanuel as a vestry person at this time.

NOMINATIONS BY PETITION
.
The time to nominate by petition is now open.
All nominations must be received
by Monday, February 1, 2016.
Forms are available in the office


THE PRESENTATION OF OUR LORD JESUS CHRIST IN THE TEMPLE
February 2, 2016
6:15 p.m.
Holy Eucharist
followed by Parish Dinner
Please sign-up on the sheet in the foyer.
SHROVE TUESDAY PANCAKE SUPPER!
February 9, 2016
6:00 - 7:00 p.m.
ASH WEDNESDAY
February 10, 2016
Holy Eucharist
with imposition of ashes
12:15 p.m.
&
7:30 p.m.
SONG RECITAL BY CHORAL SCHOLARS
Sunday, January 31, 2016
4:00 p.m.
Our choral scholars, Travis Lucas and Paul Patinka, will offer a recital of art songs in English, Italian, French and German on Sunday, January 31, at 4:00 p.m. in the church, accompanied by Wendy McNally from the University. Music of Händel, Fauré, Bellini, Mozart, and Strauss. Come hear these talented singers Sunday afternoon and invite friends or family!.



Highlands Voice Deadline: 4:00 p.m. each Tuesday for the next week's issue.
Phillip Stephens, Parish Administrator and Highlands Voice Editor
Office hours: 8:30 – 1:30, Monday through Friday.
Phone: 302.658.7326 ext. 10
THE FOURTH SUNDAY AFTER EPIPHANY
Jeremiah 1:4-10
Psalm 71:1-6
1 Corinthians 13:1-13
Luke 4:21-30
---
PARISH INTERCESSIONS
The Anglican Church of Burundi: Bernard Ntahoturi, Archbishop of the Province of Burundi & Bishop of Matana
St. Andrew's School Chapel, Middletown:
Jay Hutchinson,
Faculty & Associate Chaplain;
David DeSalvo,
Faculty & Associate Chaplain
The Seaman's Center at the Port of Wilmington & the mariners who are served there
Those in need of our prayers for strength, guidance or healing: Tomr, Maria, Christopher, Jeremy, Joan, Janie, Lois, Marian, Richard, George, Cathy, Marie, Leslee, Victoriano, Tom, Beverley, Eve, Cathy, Molly, Keith, Don, Austin, Kim, George, Barb, Rebecca, Aileen, Judy, Aixa, Fam, Salvador, Hugh, Suzanne, Chase, Anne Marie, Anne, Lillian, Erika, Mac, Elaine, Norman, Susan, Warren, Katherine, Kay, Alice, Virginia, George
Those that are on assignment in the Middle East and throughout the world in the service of their country: Damien
Those who have died, and for the comfort of their families: Julian, John Patrick
---
CALENDAR
---