IMMANUEL CHURCH, HIGHLANDS


HIGHLAND CHAMBER PLAYERS
. Sunday, November 13 @ 7:00 p.m.
Music from the 18th-21st centuries with cello, clarinet, flute, recorder, voice, and piano

STEWARDSHIP DIALOGUE
Sunday, November 13, 2016
9:00 a.m.
You are invited to join the rector in the parlor at 9:00 a.m. on Sunday for an informal conversation about stewardship and what it means to make a financial commitment to God and God's work in the world. Bring your questions and/or concerns and hopefully find some answers.
2017 PLEDGE CARDS ARE AVAILABLE
The 2017 Pledge cards have been mailed. If you did not receive a pledge card in the mail and want to make a pledge, ask the greeters the next time you're in church or contact the church office. Pledge envelopes for 2017 will be distributed in early December. If you want 2017 envelopes, you must return a pledge card.
ADVENT ADULT EDUCATION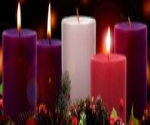 Save The Dates!
Tuesdays 11/29 - 12/20
Supper at 6:00 p.m.
Program at 6:30 p.m.
800 POUNDS OF CLOTHING DONATED!
Thank you to all the generous donors during our October drive for the Clothing Bank of Delaware, operated by Friendship House. This clothing will be distributed free of charge to needy families in our community through requests by shelters, schools, hospitals, and social services agencies.
A core ministry of Friendship House, the Clothing Bank of Delaware has three primary missions. First, it serves as a location for collecting and distributing donated clothing and a delivery service to those community agencies in direct contact with individuals and families in need. Second, it provides entry level employment and training to women re-entering the work force. Third, it creates volunteer opportunities for churches, businesses, and community organizations.
Many Thanks!
Outreach Ministry
CELEBRATING WITH BISHOP WAYNE AND HOLLY
DITTY BOXES
The collection of items for Ditty Boxes for the Seamen's Center at the Port of Wilmington will start soon. We will be kicking off the collection of items for Ditty Boxes this week and the final day to contribute will be Sunday, November 27. Please contribute any of the items listed below and put them in the red bucket in the foyer:
Knitted hat and Scarf
Toothpaste
Toothbrush
Comb
Razors
Deodorant
Shampoo
Playing Cards
Chap Stick
Cough Drops
Hand Lotion
Sewing Kit
Candy
Bars of Soap
Stationery and Pens
Warm Socks
Winter Gloves

Please see Deacon Sheila if you have any questions.
A ditty bag is a small bag used by soldiers and sailors to hold toilet articles or other personal items. A Ditty Box is just a larger version of this.
Immanuel is a
Welcoming Community,
Celebrating and Sharing
the Good News of Jesus
through Worship, Prayer, Learning,
and Service.

Highlands Voice Deadline: 4:00 p.m. each Tuesday for the next week's issue.
Phillip Stephens, Parish Administrator and Highlands Voice Editor
Office hours: 8:30 – 1:30, Monday through Friday.
Phone: 302.658.7326 ext. 10
THE TWENTY-SIXTH SUNDAY AFTER PENTECOST
Malachi 4:1-2a
Psalm 98
2 Thessalonians 3:6-13
Luke 21:5-19
---
PARISH INTERCESSIONS
The Reformed Episcopal Church of Spain:
Carlos López-Lozano, Bishop
The Members of Bishop and Council
Our music ministry: for Steven, our organist and choir directo,r and our choir
Those in need of our prayers for strength, guidance or healing: Tom, Maria, Christopher, Jeremy, Joan, Janie, Richard, George, Cathy, Leslee, Victoriano, Tom, Beverley, Eve, Molly, Keith, Don, Austin, Kim, The People of San Marco, Guatemala, George, Barb, Rebecca, Aileen, Judy, Aixa, Fam, Salvador, Erika, Mac, Kay, Cis, David, Natasha, Tatiana, Norman, Hugh, Tony, Sandy, Steve,
Fran, Richard, George, Carolyn, Ellen, Betsy, Lisa, Bob, Ruth, Jack, Edwina, Sharon, Rod, Katherine, David, Shirley, Janet, Tim, Steve, Chelsea, Judi, Nick, Jane, Celeste, Egon
Those that are on assignment in the Middle East and throughout the world in the service of their country: Damien, Lupita, Tim
Those who have died, and for the comfort of their families:
---
CALENDAR
---