IMMANUEL CHURCH, HIGHLANDS:
A welcoming community, celebrating and sharing the good news of Jesus through worship, prayer, learning, and service.


WHO'S WITH ME?

Join Bishop Brown, as he joins Episcopal Church bishops in New England and Pennsylvania, rallying football fans in their dioceses-and beyond-to join in a charitable contest this week to see how much money they can raise for Episcopal Relief & Development (ERD) by game time on Sunday, February 4 at 6:30 p.m. (EST) time, when the Patriots and the Eagles will compete for this season's championship. The winner will be Episcopal Relief & Development and its efforts to heal a hurting world by strengthening communities worldwide through integrated programs that fight poverty, hunger, disaster and disease.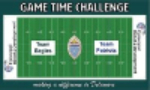 Instead of placing your wager on the game, why not make a donation to Team Eagles?
Dioceses in Massachusetts and Connecticut have given the Patriots a strong start, but we can catch up! Caroline and I are pledging a $1000 to Team Eagles, but mostly to those who are in need ... who's with me?" Regardless of which side wins, ERD wins, which means hurting folks across the world, in the US and abroad, will win.
No matter which team comes out on top, the winner will be Episcopal Relief & Development
THE PRESENTATION OF OUR LORD JESUS CHRIST IN THE TEMPLE

February 2, 2018
6:15 p.m.
Holy Eucharist
followed by
Parish Dinner
Please sign-up on the sheet in the foyer.

CONFIRMATION, RECEPTION, AND REAFFIRMATION
Each year our bishop visits our church for his parochial visit. At that time, the bishop will Confirm, Receive (from another Christian denomination), and pray for church members who wish to reaffirm their baptismal vows. This year, Bishop Brown will visit our church on April 29th. If you are interested in being presented to the bishop at that time please speak with the rector right away.

COLLECTING PALMS
Please bring in your palms from last Palm Sunday by February 4th for use in preparing our ashes for Ash Wednesday..
IMMANUEL CHURCH HIGHLANDS
2018 ANNUAL MEETING
SUNDAY, FEBRUARY 11, 2018
12:00 NOON
Notice is hereby given that the Annual Congregational Meeting of Immanuel Church, Highlands, shall be held on Sunday, February 11, 2018 at 12:00 noon in the Church Parish Hall located at 2400 West 17th Street, Wilmington, DE 19806.

CANDIDATES FOR ELECTION TO VESTRY
Gretchen Broadwater
Maria duPont
Barb Volko
VESTRY CANDIDATES' STATEMENTS
GRETCHEN BROADWATER: I have been attending Immanuel-Highlands for approximately 20 years and been part of the 8:00 a.m. service for 15 years. As a lifelong Episcopalian, I have served many years as a Sunday School teacher and youth group advisor in previous churches. At Immanuel, I have taken part in numerous educational and outreach programs offered. Participation in the Epiphany House dinners has been especially meaningful to me. I served on the Vestry from 2014-2017 and was Junior Warden during my third year. It was my first experience of being part of this decision-making component of our church and one I felt privileged to be a part of. If elected, I will gladly serve another term.
MARIA DuPont: I have been a member of Immanuel for 25 years and have been a member of the choir all that time. It means a lot to me to also serve the Immanuel community in other ways: as a eucharistic visitor, lector, bread baker and bringing food to Epiphany House and Andrew's Place. I am honored to be asked to serve on the vestry again. Immanuel is my church home, my family of faith, and I will do my best to offer my discernment guided by faith, reason, and my heart.
BARB VOLKO: I have been a faithful servant of Immanuel, Highlands for over 25 years. It is my home away from home. Currently, I help run the Flower Ministry and serve as the Vestry Secretary. I also am a nursery helper, and fellowship helper! I feel called to serve as a member of Vestry because there are so many important issues we face as a parish and as a corporate church. I hope to be able to problem solve and communicate to bring about positive changes.
ADULT CHRISTIAN EDUCATION: LENT 2018

Tuesdays in Lent
February 20 - March 20
6:00 p.m. ~ Supper
6:30 - 7:30 p.m. ~ Program

THE GOOD BOOK CLUB

READ THE BIBLE WITH US
DURING LENT/EASTER 2018
Episcopalians around the world will read the Gospel according to Luke during Lent and the Book of Acts during Eastertide in 2018. Forward Movement invites you to join this adventure. To learn more, go to http://www.goodbookclub.org/.
"Your word is a lamp to my feet and a light to my path."
Psalm 119:105

Highlands Voice Deadline: 4:00 p.m. each Tuesday for the next week's issue.
Phillip Stephens, Parish Administrator and Highlands Voice Editor
Office hours: 8:30 – 1:30, Monday through Friday.
Phone: 302.658.7326 ext. 2
THE FIFTH SUNDAY AFTER THE EPIPHANY
Isaiah 40:21-31
Psalm 147:1-12, 21c
1 Corinthians 9:16-23
Mark 1:29-39
---
PARISH INTERCESSIONS
The Anglican Church of Burundi: The Most Reverend Martin Nyaboho, Archbishop of Burundi & Bishop of Makamba
Emmanuel Dining Room
Those in need of our prayers for strength, guidance or healing: Maria, Christopher, Jeremy, Joan, Janie,
Richard, George, Cathy, Leslee, Victoriano, Tom, Beverley, Eve, Molly, Keith, Austin, Kim, The People of San Maros, The People of San Marco, Guatemala, George, Barb, Rebecca, Judy, Aixa, Fam, Salvador, Judith, George, Carolyn, Rod, Melissa, Steven, Norman, Libby, Sylvia, Missie, Ferne, Damien, Reinaldo, Dorothy, Carmela, Keila, and Samuel David, Stephen, Brenda, Damien, Gracie, Ken, The People of Honduras, Carmen, Rob, Annie, Kathryn, Bob, Cis, Bowen
Those that are on assignment in the Middle East and throughout the world in the service of their country: Lupita, Tim, Adrian
Those who have died, and for the comfort of their families: Kenneth

---
PARISH CALENDAR
---