Immanuel Church, Highlands

When the star in the sky is gone,
When the kings and the princes are home,
When the shepherds are back with their flocks,
The work of Christmas begins.
To find the lost,
To heal the broken
To feed the hungry,
To release the prisoner,
To teach the nations,
To bring Christ to all,
To make music in the heart.
Howard Thurman (1899-1981)
MANY THANKS IMMANUEL
Thank you to all who donated food for our St. Stephen's Food Pantry drive in December. We collected 60 pounds of nutritious food for needy neighbors in our neighborhood. St. Stephen's Pantry is run by Lutheran Community Services and is located at St. Stephen's Church on Broom Street.
Many Thanks!
Outreach Ministry
SONG RECITAL BY CHORAL SCHOLARS
Sunday, January 31, 2016
4:00 p.m.
Our choral scholars, Travis Lucas and Paul Patinka, will offer a recital of art songs in English, Italian, French and German on Sunday, January 31, at 4:00 p.m. in the church, accompanied by Wendy McNally from the University. Music of Händel, Fauré, Bellini, Mozart, and Strauss. Come hear these talented singers Sunday afternoon and invite friends or family!.


THE PRESENTATION OF OUR LORD JESUS CHRIST IN THE TEMPLE
February 2, 2016
6:15 p.m.
Holy Eucharist
followed by Parish Dinner
Please sign-up on the sheet in the foyer.
IMMANUEL CHURCH HIGHLANDS
2016 ANNUAL MEETING
SUNDAY, FEBRUARY 7, 2016
Notice is hereby given that the Annual Congregational Meeting of Immanuel Church, Highlands shall be held on Sunday, February 7, 2016 at 12:00 noon in the church Parish Hall located at 2400 West 17th Street, Wilmington, DE 19806.
SHROVE TUESDAY PANCAKE SUPPER!
February 9, 2016
6:00 - 7:00 p.m.
ASH WEDNESDAY
February 10, 2016
Holy Eucharist
with imposition of ashes
12:15 p.m.
&
7:30 p.m.
EMBRACING SPIRITUAL AWAKENING: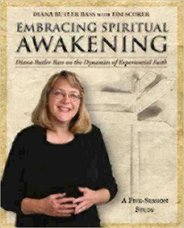 A Five Session Lenten Study
Tuesdays:
February 16 -
March 15, 2016

Potluck Suppers Study Sessions
6:00 - 6:30 p.m. 6:30 - 7:30 p.m.


COFFEE & FIXINGS NEEDED FOR FRIENDSHIP HOUSE
During January we will be collecting coffee and fixings for Friendship House. The Code Purple season has arrived and the homeless will be seeking warm places to stay. Donations of coffee, sugar, and dried creamer may be left in the red bucket in the foyer.
2016 PLEDGE ENVELOPES ARE HERE
Please pick up your 2016 pledge envelopes from the credenza in the foyer. If you do not see a packet with your name on it, contact Ken Germain: 302.239.6077 or keneddyg@gmail.com.

Highlands Voice Deadline: 4:00 p.m. each Tuesday for the next week's issue.
Phillip Stephens, Parish Administrator and Highlands Voice Editor
Office hours: 8:30 – 1:30, Monday through Friday.
Phone: 302.658.7326 ext. 10
THE SECOND SUNDAY AFTER EPIPHANY
Isaiah 62:1-5
Psalm 36:5-10
1 Corinthians 12:1-11
John 2:1-11
---
PARISH INTERCESSIONS
The Anglican Church of Australia:
Philip Leslie Freier, Archbishop of Melbourne & Primate of Australia
Christ Church, Milford: Thomas P. Davis,
Interim Rector
Those who support our Sunday morning worship: our Altar Guild, bread bakers, nursery volunteers, flower ministry, and fellowship hosts
Those in need of our prayers for strength, guidance or healing: Tomr, Maria, Christopher, Jeremy, Joan, Janie, Lois, Marian, Richard, George, Cathy, Marie, Leslee, Victoriano, Tom, Beverley, Eve, Cathy, Molly, Keith, Don, Austin, Kim, George, Barb, Rebecca, Aileen, Judy, Aixa, Fam, Salvador, Hugh, Suzanne, Chase, Anne Marie, Anne, Lillian, Erika, Mac, Elaine, Norman, Susan, Warren, Katherine
Those that are on assignment in the Middle East and throughout the world in the service of their country: Damien
Those who have died, and for the comfort of their families: Joanna
---
CALENDAR
---