Immanuel Church, Highlands

HOLY WEEK & EASTER 2016 SCHEDULE OF SERVICES
THE SUNDAY OF THE PASSION: March 20, 2016
8:00 a.m. Holy Eucharist
10:30 a.m. Liturgy of the Palms, Holy Eucharist,
& dramatic reading of the Passion
Cathedral Choir School with the Parish Choir
MONDAY IN HOLY WEEK: March 21, 2016
5:30 p.m. Holy Eucharist, in the Chapel
TUESDAY IN HOLY WEEK: March 22, 2016
5:30 p.m. Holy Eucharist, in the Chapel
WEDNESDAY IN HOLY WEEK: March 23, 2016
12:15 p.m. Holy Eucharist and Healing
MAUNDY THURSDAY: March 24, 2016
6:15 p.m. Holy Eucharist and Washing of Feet
Agapé Supper
Stripping of the Altar & Vigil
GOOD FRIDAY: March 25, 2016
1:00 p.m. The Way of the Cross:
Service of Meditation presented by the youth
7:30 p.m. Good Friday Liturgy with adoration of the Cross
Choir sings the Passion
HOLY SATURDAY: March 26, 2016
10:30 a.m. Liturgy, at the Tomb
EASTER DAY: March 27, 2016
5:30 a.m. The Great Vigil of Easter
7:30 a.m. Festival Eucharist of the Resurrection
With Choir, Brass, Organ, Bells, & Timpani
EASTER FLOWERS
As in past years, the Flower Guild will be decorating the church for Easter. You can donate to this ministry in loving memory or thanksgiving for loved ones. Forms are available on the credenza in the foyer. Please complete a form and return it to the parish office no later than Monday, March 21, 2016
PARISH SURVEY
Your vestry invites you to help us as we discern what "missional identity" best fits our parish community at this time in our lives. In the coming weeks, we will invite you into a brief conversation as we survey the parish. We want your voice to be heard in our process so that we can take into account your hopes and desires. The results of our survey will inform the process at our vestry retreat where we are confident that we will arrive at a new mission statement.
EMBRACING SPIRITUAL AWAKENING: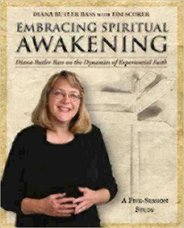 Tuesday:
March 29, 2016

Potluck Supper:
6:00 - 6:30 p.m.
Discussion:
6:30 - 7:30 p.m.

HIGHLANDS CHAMBER PLAYERS CONCERT
Saturday, April 9, 2016
7:30 p.m.
Music by Handel, Telemann, Brahms, Couperin
For flute, recorder, cello, piano, harpsichord
Come hear our talented musicians perform!
BISHOP SHAND IS COMING
April 24, 2016
On behalf of The Rt. Rev. Wayne P. Wright,
The Rt. Rev. James J. Shand,
Retired Bishop of Easton,
will make the annual Episcopal Visitation
to Immanuel, Highlands,
on April 24th.
He will be the Celebrant and Preacher
at a combined 10:00 a.m. service.
Undesignated offerings received during this liturgy
will be given to Bishop Wright's Discretionary Fund.
If anyone is interested in
Confirmation, Reception, or
Renewal of Baptismal Vows,
please see the Rector as soon as possible.
[NOTE: THERE WILL BE
NO 8:00 A.M. LITURGY ON THIS DAY]

Highlands Voice Deadline: 4:00 p.m. each Tuesday for the next week's issue.
Phillip Stephens, Parish Administrator and Highlands Voice Editor
Office hours: 8:30 – 1:30, Monday through Friday.
Phone: 302.658.7326 ext. 10
THE SUNDAY OF THE PASSION: PALM SUNDAY
Isaiah 50:4-9a
Psalm 31:9-16
Philippians 2:5-11
Luke 23:1-49
---
PARISH INTERCESSIONS
Jerusalem & Middle East: Suheil Dawani, Bishop
St. Peter's Church, Lewes:
Jeffrey A. Ross, Rector; Mark Harris,
Priest Associate;
J. Carlyle Gill,
Priest Associate;
Larry Hofer,
Priest Associate
Those who serve in our liturgy: Our Acolytes, Lectors, Eucharistic Ministers, Greeters, Intercessors and Eucharistic Visitors.
Those in need of our prayers for strength, guidance or healing: Tomr, Maria, Christopher, Jeremy, Joan, Janie, Marian, Richard, George, Cathy, Marie, Leslee, Victoriano, Tom, Beverley, Eve, Cathy, Molly, Keith, Don, Austin, Kim, George, Barb, Rebecca, Aileen, Judy, Aixa, Fam, Salvador, Erika, Mac, George, Dee, John, Carolyn, Jack, Tony, Robert, Kay, Cis, David, Natasha, Tatiana, Norman, Hugh, Ann
Those that are on assignment in the Middle East and throughout the world in the service of their country: Damien
Those who have died, and for the comfort of their families: Lillian
---
CALENDAR
---