IMMANUEL CHURCH, HIGHLANDS:
A welcoming community, celebrating and sharing the good news of Jesus through worship, prayer, learning, and service.


MERRY CHRISTMAS!
From
Fr. Kim, Deacon Sheila,
Steve, Jim, and Phillip

CHRISTMAS SERVICES
December 24th
10:30 a.m. - Holy Eucharist of Advent IV
6:30 p.m. - Prelude Music
With Organ, Strings, and Choir
7:00 p.m. - Festival Eucharist of Christmas
The Rt. Rev. Kevin S. Brown, Celebrant
December 25th
10:00 a.m. - Holy Eucharist of Christmas Day

A MESSAGE FROMTHE RT. REV. KEVIN S. BROWN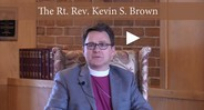 Bishop Brown offers Advent greetings, blessings, reflection, and gratitude. Wishing everyone a Merry Christmas and a Happy New Year. Click here to view.

DELAWARE COMMUNION MAGAZINE
Delaware Communion Magazine
Special Edition
Ordination & Consecration 2017
Click here to view.
Click here to view the
Ordination & Consecration
DECEMBER FOOD DRIVE
During the month of December, Immanuel collects nonperishable foods for our local food pantry, St. Stephen's, which is operated by Lutheran Community Services. Our needy neighbors sometimes must choose between food, medicine, and heat during these cold months. Any amount is welcome! Children often enjoy selecting food to donate. The donations will be blessed before being taken to the food pantry. Donations may be placed under the table in the foyer.
Thank you!
Outreach Ministry

2018 PLEDGE CARDS ARE AVAILABLE
The 2018 Pledge Cards have been mailed. If you did not receive a card in the mail and want to make a pledge, ask the greeters the next time you're in church or contact the church office. Pledge envelopes for 2018 will be distributed in early December.


Highlands Voice Deadline: 4:00 p.m. each Tuesday for the next week's issue.
Phillip Stephens, Parish Administrator and Highlands Voice Editor
Office hours: 8:30 – 1:30, Monday through Friday.
Phone: 302.658.7326 ext. 2
THE FOURTH SUNDAY OF ADVENT
2 Samuel 7:1-11, 16
Canticle 15 Magnificat
Romans 16:25-27
Luke 1:26-38
---
PARISH INTERCESSIONS
Yola - (Jos, Nigeria)
Markus Ibrahm, Bishop
Christ Church,
Christiana Hundred:
Ruth Lawson Beresford, Rector;
Stephen F. Setzer,
Associate Rector;
Anne Urinoski, Curate
Ministers of the Liturgy:
Our Acolytes, Lectors, Eucharistic Ministers, Greeters, Intercessors, and Eucharistic Visitors
Those in need of our prayers for strength, guidance or healing: Maria, Christopher, Jeremy, Joan, Janie,
Richard, George, Cathy, Leslee, Victoriano, Tom, Beverley, Eve, Molly, Keith, Austin, Kim, The People of San Maros, The People of San Marco, Guatemala, George, Barb, Rebecca, Judy, Aixa, Fam, Salvador, Judith, George, Carolyn, Rod, Melissa, Steven, Norman, Libby, Sylvia, Missie, Ferne, Damien, Reinaldo, Dorothy, Carmela, Keila, and Samuel David, Stephen, Brenda, Damien, Gracie, Ken, The People of Honduras
Those that are on assignment in the Middle East and throughout the world in the service of their country: Lupita, Tim, Adrian, Derek
Those who have died, and for the comfort of their families: Phil

---
PARISH CALENDAR
---