Immanuel Church, Highlands

COMMITMENT CARDS
A long-standing fall tradition in most churches is to ask parishioners to consider their financial giving to God, and God's work in the world, in and through their church. It is very important that every member of our community of faith prayerfully consider their overall financial commitments such that God is clearly their number one priority. Many thanks to all who have completed and returned your commitment cards. If you have not yet returned your completed commitment card, please do so as soon as possible.
God's Peace,
Kim
RING THE BELL
Saturday, December 5th
9:00 a.m. - 1:00 p.m.
@ the Acme in Trolley Square!
Join other Immanuelites in helping the needy in Wilmington by ringing the bell for the Salvation Army of Wilmington's Red Kettle Fundraiser at the Acme next to Trolley Square. There is a sign-up sheet on the bulletin board for four 1-hour time slots. Questions or need a buddy to stand with? Contact Sue Welles at 302.429.6676 or swelles1@verizon.netReplace.

MUSIC FOR ADVENT & CHRISTMAS
If you are interested in singing with the choir or ringing handbells for upcoming Advent or Christmas services, please speak with Steven Patchel. We are looking for singers and ringers for the following services: Sundays in Advent, Advent Lessons and Carols - Sunday Dec 4 @ 4:00 p.m., and Christmas Eve @ 6:30/7:00 p.m. Let's make a joyful noise this season!
DECEMBER FOOD PANTRY DRIVE
We are collecting groceries for the needy in our area. The donations will be brought to St. Stephen's Food Pantry and to the newly opened Choice Pantry on Baynard Boulevard, both operated by Lutheran Community Services (LCS). Every bag of groceries includes a prayer or uplifting reading for the client to help fill spirits as well as tummies.
LCS is the largest purveyor of food for the Food Bank of Delaware. Financial literacy classes and nutrition classes are offered at both locations. Despite the improving economy, there is still a great need for food in Wilmington, with half going to feed children. Most clients are the working poor.
No time to shop? A $5.00 donation will feed a family of 4 for three days. Checks can be made out to: Lutheran Community Services, Inc. and given to the parish office, Fr. Kim, or Sue Welles.
Thank you! Outreach Ministry
EPISCOPAL RELIEF & DEVELOPMENT: GIFTS FOR LIFE
Our Christian faith calls us to do everything possible to repair our broken and hurting world. Episcopal Relief & Development responds to that mandate – helping those affected by disaster, chronic hunger, and pervasive poverty.
For 75 years, Episcopal Relief & Development has been creating lasting change in many of the world's poorest areas. Episcopal Relief & Development haS worked with millions of families to alleviate hunger … provide safe, clean water … improve farm and garden output … prevent disease … build a reliable source of income … and so much more.
Today, with support from generous churches and individuals, Episcopal Relief & Development continues to respond to disasters and work to find lasting solutions for the countless families who still live with hunger, poverty, and lack of health care.
As Episcopal Relief & Development approaches the end of their 75th Anniversary year, all are invited to join in this mission by supporting Gifts for Life this Advent season. Take a look at their catalog found on the credenza in the foyer or visit www.episcopalrelief.org/gifts to see this year's options. This year we can choose from a wide array of engaging Gifts for Life: a gift of a goat that will provide a stable source of food and earnings; a gift of seeds for reforestation; a gift of care for a mother and her newborn. There are so many more options – chickens, pigs, mosquito nets, medicines, disaster relief kits, youth vocational training, or a family garden.
Please join Episcopal Relief & Development this year in Gifts for Life, as we take to heart our faith's call to help those who have so much less than we do. Together we can make a huge difference.
ANNUAL CRÈCHE SHOW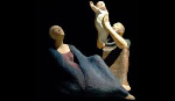 If you have a unique Creche set that you wouldn't mind us displaying, please let us know and bring it to church right after Christmas (12/27 would be great) Thank you.
UPCOMING MUSICAL EVENTS
Sunday, December 6 @ 4:00 p.m.
Lessons & Carols for Advent
Sunday, December 13 @ 7:30 p.m.
Osher Madrigal Singers
Sunday, December 20 @ 6:00 p.m.
Cathedral Choir School: Lessons & Carols for Christmas
There are music flyers in the foyer to take home.
Remember to mark your calendar!

Highlands Voice Deadline: 4:00 p.m. each Tuesday for the next week's issue.
Phillip Stephens, Parish Administrator and Highlands Voice Editor
Office hours: 8:30 – 1:30, Monday through Friday.
Phone: 302.658.7326 ext. 10
THE FIRST SUNDAY OF ADVENT
Jeremiah 33:14-16
Psalm 25:1-9
1 Thessalonians 3:9-13
Luke 21:25-36
---
PARISH INTERCESSIONS
West Malaysia -
(South East Asia)
Ng Moon Hing, Bishop Assistant Bishop of West Malaysia -
(South East Asia)
Charles Samuel
Assistant Bishop of West Malaysia -
(South East Asia)
Jason Selvaraj
The Retired / Non-Parochial Clergy of the Diocese of Delaware
Our staff: Fr. Kim, Sheila, Steven, Cam, Jim, and Phillip; our Rector Emeritus Tom; our Priest in Residence Kay
Those in need of our prayers for strength, guidance or healing:
Tom, Maria, Christopher, Jeremy, Joan, Janie, Lois, Gerry, Marian, Mike, Richard, George, Marie, Leslee, Tom, Victoriano, Beverley, Eve, Cathy, Molly, Keith, Don, Austin, Kim, Barb, Rebecca, George, Aileen,
Judy, Alxa, Fam, Salvador, Hugh, Suzanne, Chase, Anne Marie, Anne, Lillian, Erika, Jordan, Mac, Elaine, Norman
Those that are on assignment in the Middle East and throughout the world in the service of their country:
Those who have died, and for the comfort of their families:
---
CALENDAR
---