Less than a week ago, Jamie picked up Josy at LAX and proceeded with his first introduction to life in America-- navigating the craziness of Friday afternoon traffic on the freeways of Los Angeles!! It's been both endearing and comical to watch Josy as he experiences all things new-- food, opportunities, freeways, organized sports, church, cultural nuances, Costco, halloween, the WORLD SERIES! (*sigh*). Josy's observations and comments have caused us to pause as we see our American culture through the eyes of another.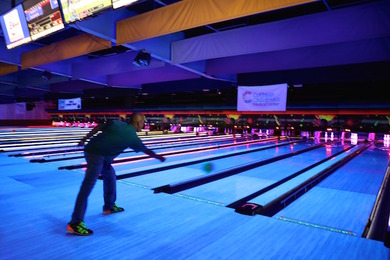 * "I wouldn't believe it if I didn't see it!" in regards to a drive-through Starbucks.
* When we took him to the church, he asked, "So do the pastors live in all the extra rooms?"
* "There's no bad cars in America"-- followed by a Ferrari pulling up beside us!
* "This is what a moving forward society looks like" with regards to AYSO soccer and how families participate financially and volunteer their time.
*
After church on Sunday Josy said,
"Hearing all the instruments joining in worship is incredible and the love of Christ is so apparent in the church-- nobody is trying to rule like a king".
* "My eyes are just so distracted by everything".
* "Are these dead bodies on display the ancestors of the people living here?" in referring to all the skeletons that people decorate with for Halloween.
* "You would think this would turn people to Jesus because it's easy to see what happens after death"-- again, in regards to the grotesque images and decorations of Halloween.
* "Everything is so fast and immediate, everything is set up to be done quickly".
* After visiting our kids school, "The teachers really love the kids... I've never seen this before!"
* "What? The homeless have guitars and bicycles?!"
* "Wow, the police really work and do their jobs here"... and then, "you mean, you can't pay a police to let you go? That's just crazy."
* "Wait, it's free? We can go to the park for free? We can play soccer here for free? We can taste the samples for free?"
* "My head is hurting with all the possibilities" as we took him shopping at Ross.
* "I can see how it's really easy to be tamana (settled) here".
And our favorite so far....
* "So when that light goes red, that light turns green.... amazing!" when figuring out what stop lights are and how they work!!!