Here and Back Again...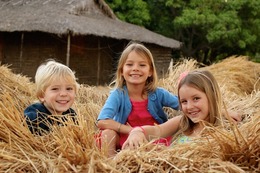 In the last 6 weeks, we've been in Madagascar, Paris, California, Colorado, Idaho and as I write this, Jamie is BACK in Madagascar after having arrived in country over the weekend for work with Eden Projects! In the next 3 weeks, Jamie and I will add Ghana and Amsterdam to that list before we return back to the USA together!
Minus our 20-hour layover in Paris, all of these stops along the way thus far have been work/ministry related. While in Colorado we attended an amazing 10-day debrief conference at WorldVenture, our mission headquarters. In Idaho we visited a wonderful family of 6, along with their church, family and friends, that will be joining the work in Madagascar hopefully in 2017-- God blessed our time together as he confirmed on so many levels our future partnership! Five days later, Jamie left the USA and less than 72 hours later, he arrived in Kalamboro, a remote fishing village, totally lacking of all infrastructure on the Northwest Coast of Madagascar-- talk about a just a little adjustment. Next week, I will travel to Ghana, West Africa to meet Jamie who will be arriving from Madagascar so that we both can attend the WorldVenture Africa Leadership meetings with field leaders from all over Africa. No doubt it will be a time of great encouragement, vision casting, strategy and prayer as we come together with other field leaders, our Africa bosses and key WorldVenture staff from the USA. Finally, with Amsterdam being the natural fly-through country between Ghana and Los Angeles, Jamie and I have decided to grab a much-needed 5 days of strolling, talking, photographing, latte-drinking, exploring and enjoying a new culture! This will be the first time since our first daughter, Isabella was born 9+ years ago that we've gotten away for more than 3 days together alone! To say that we're very much ready and excited is an extreme understatement!
We praise God for these opportunities to connect with others, to debrief, to build community and to be encouraged and equipped in leadership! Please pray with us for our kids while we're away!
The Living Proof...
Many of you have been following and praying for Josy for many years. His story is long and detailed with dramatic highs and lows-- crazy surgery in 2001, near death caused by total kidney failure at the age of 36, God's provision for kidney transplant in India, blowing the whistle on a human trafficking ring between India and Madagascar all the while saving a woman's life from being trafficked. Throughout the last 15 years, God has used Josy's life to be the living proof that indeed Jesus is
not
taboo in the remote fishing village of Mahabana and the surrounding peninsula!
Tomorrow, Josy, Jamie and crew will fly from one of Eden's remote reforestation sites, Kalamboro, to Mahabana where they will spend a few days collecting data, conducting interviews, encouraging the Eden Project employees, sharing Christ and encouraging the growing church. This will be the first time that Josy has stepped foot in Mahabana since his kidney transplant nearly 2 years ago. For the Christians in the village, there will be great rejoicing! However, there has been hatred brewing for some who still follow traditional ancestral worship practices and believe that the land is taboo Jesus and the Bible and as such, anyone who brings Jesus will die. You can see where this may pose a problem because God keeps healing Josy over and over again! Some have even voiced that they would take ending Josy's life into their own hands through curses or poison. Josy is excited to share with these very people the Hope, the Freedom, the Truth and Life that he has in Christ Jesus!
Please be in fervent prayer for protection over Josy in these coming days. Please be in prayer for those that seek to persecute. We know without a shadow of a doubt that the love that led Christ to die is the love that has preserved Josy's life to be a testimony and the love that will set free the hearts of those in Mahabana!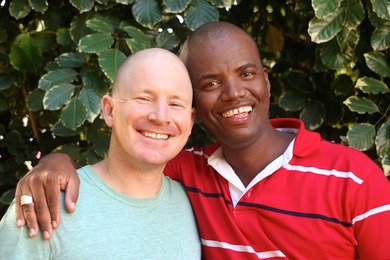 Transition and Re-entry...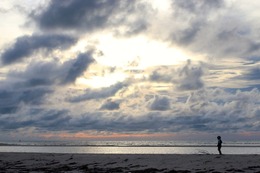 Transition and re-entry. It's become a regular part of our lives, typically on a 20-month then 5-month then 20-month then 5-month rotation. Each and every time we return to the USA we experience transition. Each and every time we return to Madagascar we experience transition. Through the years, the transition and re-entry back home to Madagascar has become easier while the transition and re-entry to the USA has increasingly become more difficult. Nonetheless, the both are hard work-- it's raw emotions, ugly behavior and a general unease with ourselves and those around us... and that's on the good days! I recently wrote a blog as I process and explore these sticky heart emotions.
Click here
to continue reading and have a better understanding of this process that we and other missionaries and expats face while living and serving overseas.
We find peace in the knowledge that the Lord's love reaches across the miles-- that He is our comfort, strength, and peace. Please pray for us that we would continually drink deeply in His presence!
May God's enduring love during times of trial and times of rejoicing by a testimony to His faithfulness in your life and to those around you!
Alissa, Jamie, Isabella, Eliana and Gavin
August 2015






In This Issue
Here and Back Again...
The Living Proof...
Transition and Re-entry...
---
---
---
this month's
RED ISLAND
RESTORATION
BLOGS:
---
---
---


JAMIE & ALISSA
SHATTENBERG

BP 200
Mahajanga (401)
United States:

1534 San Miguel Ave

Santa Barbara, CA
93109


jandaandfamily@gmail.com
---
---
---
Replanting the Forests of Madagascar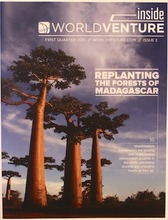 We're excited to share with you that our work with Eden Projects in Madagascar was the recent featured article in Inside WorldVenture magazine! If you haven't seen it yet, you can read the article including all the pictures with this
online version
. The article begins on page 17.
---
---
---
Teachers Wanted!

Upon our return to Madagascar in January 2016, we'll be in need of a teacher to home school our kids in their English education in the afternoons. We wanted to throw it out there, as a huge need, prayer request, maybe a bug in the ear for a few of you, or the chance to pass this along to someone you know! Right now, we have
5 kids that need a teacher
-- but come July 2016, we'll have
12 elementary aged kids
that need a teacher when a few more families join the team!!
Please join us in praying for 1-2 credentialed teachers to come alongside and impact the lives of some pretty amazing and fun-loving missionary kids!!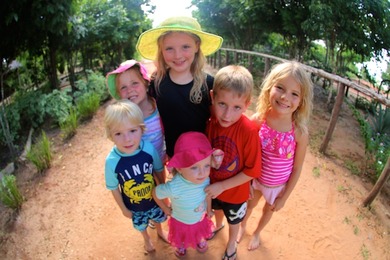 ---
---
---