Josy Update #7...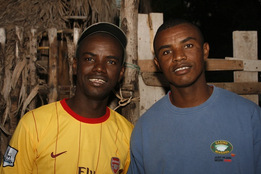 Josy and his brother, Redy, finally had surgery last Friday, October 25th! Many of you have prayed... thank you! Many of you have emailed and asked if we have heard any news. On Saturday we heard the preliminary, "they're OK" and that both were recovering-- however, we didn't know any more than that. We've talked with Josy's wife, Ana daily but she's never had any news to share because she doesn't speak any English and so she couldn't ask any hospital staff what rooms they were in and where exactly to find her husband or brother-in-law in such a large hospital! Finally, 5 days after surgery, Ana was able to find both of them! Both are doing well!! Each are walking, showering, their pain is under control and Redy has been able to walk to Josy's room on two different occasions to visit his brother who now shares one of his kidneys. Praise God! We have yet to hear any news from a medical standpoint as to how Josy's body is responding to the new kidney. Redy should be out of the hospital within the next week and we still haven't heard when Josy will be out.
We have connected with one of the bishops of the Free Methodist Church in New Dehli and he is currently attempting to reach Josy and Redy to visit them, act as a translator and to encourage each of them. Even though we've never met this man and he's only met Josy and Redy once about a 6 weeks ago, it's a testimony of how God's people are intertwined across the world-- across national boundaries and cultures and languages!
Please continue to pray for Josy's body to accept the new kidney without any complications of organ rejection, that the kidney would work appropriately and that both Josy and Redy would recover completely from surgery!
Half Way Through...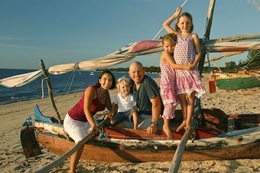 At this point, we're half way through with our time in the USA. Our girls, Isabella (7) and Eliana (5) are thriving at a small Christian school- attending chapel each morning, reading and writing in English and being encouraged by amazing teachers. Gavin is great and is totally enamored with all the different types of '
big trucks'
on the road. For Jamie and I-- our days have been full.
Many believe that when a missionary returns to the States that the work lessens, that they enjoy the "good life" of rest and relaxation. We can definitively say... at least for us, this is simply.not.true. We share this because we want to be transparent and we want to educate. The roles we find ourselves in are not always the natural roles of our gifting but they come with the territory because we are a staff of two and the needs are great. For example, we are the video producer, public speaker, fundraiser, field leader, communicator and story-teller, visionary, grant writer, web designer, marketer, mentor, salesperson for artisan products, and all the while the continued directors of 2 large projects with 225 employees via late-night skype calls to Madagascar.
Please join us in prayer for the many hats that we wear, wisdom with the responsibilities that we carry and rest somewhere amidst it all.
Ministry Video...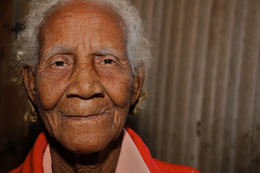 We're excited to share with you our most recent video ministry update of 2013 as God restores health, forests and hope in Madagascar!
Click here
to
take a look... and then feel free to pass it along, "share" it and "like it" on facebook, etc. We welcome the exposure!
Prayer Needs...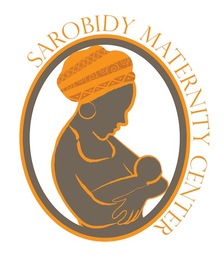 We covet your prayers for the month ahead. Here's some specific ways...
** We are speaking at Chapel at
Westmont College
this Friday, November 1st. This is our biggest venue to date with roughly 1,000 people in attendance--
pray that we share Christ well during this time and that we would glorify Him!
** Jamie and I are traveling to Haiti on Monday, November 5th for 5 days to visit and learn from
Heartline Maternity Center
whom we're modeling our maternity center after in Madagascar--
pray that this time will be rich with learning, inspiration and fellowship with others!
To read more about this trip,
click here
.
** November will be our busiest month yet with multiple speaking engagements and fundraising events for the ministry as a whole as well as for the Sarobidy Maternity Center--
pray that God would bring forth individuals to financially partner with us!
** For Jamie who is taking a seminary course as he continues to finish his Master's degree in Intercultural Studies at Fuller Seminary--
pray for educational stamina!
** We continue to be in prayer for God to lead 1-2 credentialed teachers to Madagascar to start a one-room schoolhouse for our kids and other missionary children--
please join us in praying for this need!

We consider it a privilege to share with you, ask for prayer from you, and to partner with so many of you. Thank you for playing a vital role in the work of Red Island Restoration in Madagascar!
Blessings,
Alissa, Jamie, Isabella, Eliana and Gavin