Micro Reactor Technology
Education Package
Scroll down to see what other educators are saying.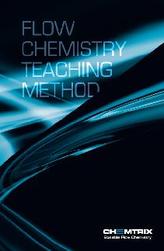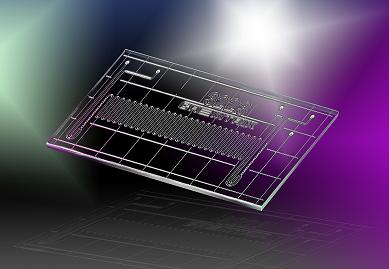 Micro Reactor
Meet us on one of the following events:
7th workshop on Chemical and Biological Micro Laboratory Technology.

TU Ilmenau, Germany
Feb. 25-27
Dr. Charlotte Wiles gives a lecture.
Continuous Flow
Technology II

Robinson College, Cambridge, United Kingdom
March 17 - 19
Chemtrix will exhibit.
Educate the Students of Today to
Become the Innovators of Tomorrow.

Micro Reactor Technology (MRT) enables researchers to both evaluate and produce synthetic intermediates and products that would otherwise be inaccesible using conventional batch techniques. A rapidly increasing number of European Universities now include MRT in their teaching and research activities.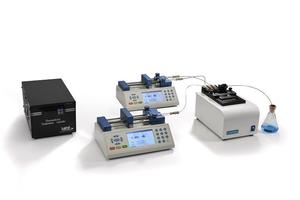 To boost the introduction of Micro Reactor Technology at your university, we now offer the Labtrix® Start Education Package. This package includes;
Complete Labtrix® Start system including 2 reactors

Flow Calculation Tool

Book "Micro Reaction Technology on Organic Synthesis"'

Teaching Method
which gives for;
Students basic practical training on micro reactors

Academics pre-prepared practical's and results.
Contact us today to receive a free copy of the teaching method or to request more information about the Education Package.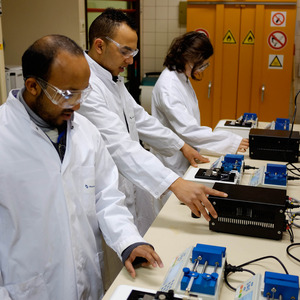 Students at Zuyd University working
with multiple Labtrix® Start systems.
Educators comments;

Gino van Strydonck, lecturer at Zuyd University (NL) uses multiple Labtrix® Start systems for teaching and research puposes. "At Zuyd University we want to educate our students in the latest lab technologies using state of the art, but student proof, equipment. We have set up lab-classes and projects at an early stage of our curriculum using affordable Labtrix® Start systems which are used to perform and optimize reactions", commented Gino van Strydonck. Click here for the full testimonial.
Prof. Dr. Christian Stevens from Gent University (BE) has a Labtrix® Start system and a KiloFlow® system allowing scale-up of reactions. "It is now time to confront students with this technology and instruct them how to use it in an advantageous way so that they will introduce it further in industry once they are employed", says Prof. Dr. Stevens. Click here for the full testimonial.
Click here for an Application Note demonstrating the optimization and scaling of a reaction by researchers at Ghent University.