FROM OUR ARTISTIC DIRECTOR:
At the beginning of a new year of our Professional Training Program, we welcome a wonderful incoming class of first year dancers, and look back with pride at the accomplishments of our recent graduates. Over the summer, our newest alumni performed on the stage of the prestigious Theatre of the National Arts Centre, at the Canada Dance Festival. Summer at the School also included a two-week pre-professional program, with an informal showing at its close. To an enthusiastic audience of friends, family, and alumni, the participating dancers performed new choreography by our Resident Choreographers Julia Sasso and Darryl Tracy, as well as excerpts taught by our Horton teacher, Debbie Wilson, from older works by James Truitte and herself. Debbie is the focus of one of our profiles below.

Our faculty are now enjoying working with returning students, as well as the new group of enthusiastic first year dancers, who come to us from far and wide – across Canada, and from Colombia, France, Israel, Mexico, Singapore, and the U.S.A – and they were welcomed in with orientation activities organized for them by our energetic third year dancers.

We are delighted to profile our talented third-year student Tia Kushniruk, incoming President of the Student Council, and winner of our 2016 Kathryn Ash Scholarship. We also feature our very accomplished graduate, Jasmine Ellis, with whom we caught up on one of her rare visits to Toronto. Last but not at all least, we are thrilled to give you details of work for this year's Nuit Blanche, in which our third year dancers will perform for the distinguished Montreal choreographer, Paul-André Fortier. I hope you enjoy reading about these gifted individuals, and wish you all a wonderful and productive fall.


Patricia Fraser
Artistic Director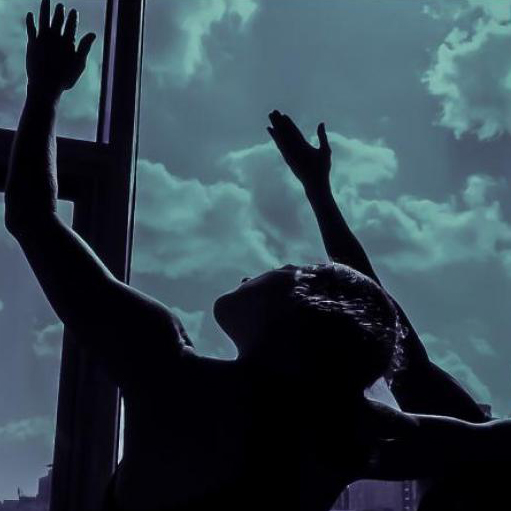 © Xavier Curnillon
NUIT BLANCHE WITH PAUL-ANDRE FORTIER

On
October 1, 2016
, Toronto will experience its annual Nuit Blanche event, from sunset to sunrise. This year, for the first time, students from the School will be performers in the event, in an art work entitled
October Sky
, created by the distinguished Montreal choreographer Paul-André Fortier. The piece - a choreographic installation in a large glass box at the Harbourfront Centre - will feature two soloists from Montreal, Lucie Vigneault and Mark Medrano, as well as our third-year dancers.
Read more about Paul-André Fortier and this exciting project.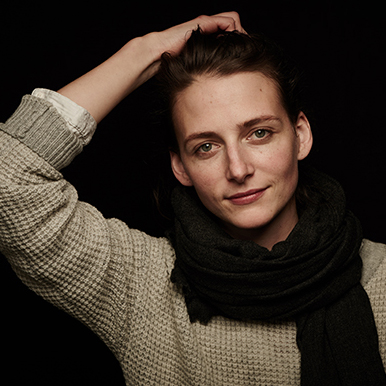 © Ray Demski
ALUMNI WATCH: JASMINE ELLIS



Jasmine Ellis graduated from the School in 2007, and her classmates included many who have gone on to pursue active dance careers, including Emily Law, Lilia Leon, Kate Stashko, Brodie Stevenson, and Naishi Wang.
She says, "I love the School, and I'm really happy I came here. Having seen and experienced other schools, I really appreciate the fact that I was seen here by my teachers, and was not able to hide from them. I'm very good at hiding; in other institutions I could have gotten away with it, but not here!" Read more about Jasmine Ellis.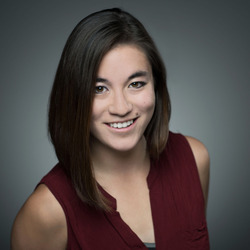 © Marc J Chalifoux
STUDENT PROFILE: TIA KUSHNIRUK
Now entering her third year of study at The School of Toronto Dance Theatre,
Tia Kushniruk
seems set to "take the world by storm". She is an excellent dancer whose approach to her work is incredibly focused, energetic, and full of spirit. She works with diligence and commitment to an artistic life. A guest choreographer said of Tia that she is "a powerhouse dancer, capable of delicacy and explosiveness in equal measure. Tia is a dedicated, driven, focused, and passionate mover whose magnetism in the studio and onstage is undeniable."
Read more about Tia Kushniruk.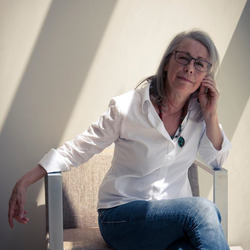 © David Hou
FACULTY PROFILE: DEBBIE WILSON
Debbie Wilson
loves
to teach. When you ask how she is, she'll often reply, with genuine enthusiasm, "Great!" She's thrilled with the progress her students are making in response to her teaching. She has, over the years, incorporated elements of Pilates and yoga into her dance teaching, as well as information she has gleaned from osteopaths and movement therapists, and her teaching has been enriched and deepened. In Debbie's classes, the Horton technique is being refined to become more accessible to a new generation of dancers.
Read more about Debbie Wilson.