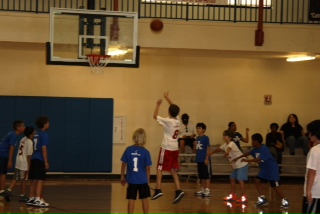 Swish Hoops! is proud to announce that our Spring Youth league will commence the week of March 10, 2013 with the evaluations and drafts for each respective league. The season will consist of 8 games plus playoffs and a weekly practice with the team's coach. Games will begin after the evaluations and the season will last until June.
Evaluation Dates:
League (Grades)- DATE @ TIME
ACC (Boys K-2)- March 10 @ 12:00PM
WNBA 1-3 (Girls 1-3)- March 10 @ 2:00PM
WNBA 4-6 (Girls 4-6)- March 10 @ 3:30PM
WNBA 7-9 (Girls 7-9)- March 10 @ 5:00PM
SEC (Boys 3-4)- March 11 @ 6:00PM
Big 10 (Boys 5-6)- March 12 @ 6:00PM
Big East (Boys 7-8)- March 13 @ 6:00PM
Big 12 (High School)- March 14 @ 6:00PM
Should you have any questions, please contact our offices at 954-434-0499 ext. 112 or Jodi Levy at jodi@swish-hoops.com.


We proudly invite you to join us for an extraordinary event…
We will be attending the final regular season game for the
Miami Heat. Be a part of the action when the Heat takes on the Orlando Magic Wednesday, April 17th at 8pm in the American Airlines Arena! Then Swish Hoops! hits the hardwood after the game when our players all get the chance to take a free throw where the pro's play.
Special ticket pricing for Swish Hoops! Basketball
300 Level seats $50
400 Level seats $35
Don't miss the action… reserve your seats today!
Contact Jodi Levy (jodi@swish-hoops.com) or Krystal Sheldon (krystal@swish-hoops.com) in the Swish Hoops! office at 954-434-0499 ext. 112 for more information and to reserve your seats.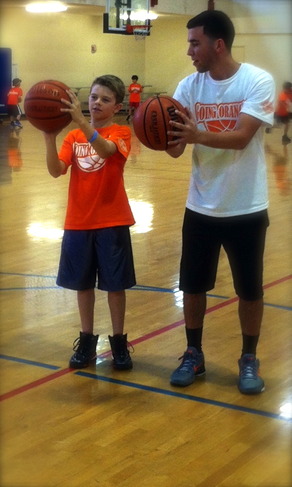 A new session of our Afterschool Academy begins March 4, 2013!
There is no better way for your child to refine and improve his or her basketball skills than attending our Afterschool Basketball Academy. The academy runs from Monday thru Thursday during the afternoons until 5:00PM and is for ages 4-12. We welcome all serious basketball players to come and work on their skills-- or learn the game of basketball. Coaches Jason Sura, Brandon Goldberg and Federico Brodsky will ensure that your child learns the game thoroughly, while having fun and making some great friends along the way. Make sure to sign up for the Sunday Youth League so your child can showcase his or her skills in the spotlight!
We want your child to succeed
. For more information about the academy please
click here
or call our office at 954.434.0499 ext. 112 or email Jodi Levy at jodi@swish-hoops.com. For registration please call 954.434.0499 ext. 103. We look forward to having your child with us this fall!
Be on the lookout for more information about our Summer Programs. This Summer, we will be having our first ever Summer Youth League and our 2nd Annual Summer Basketball Camp! Your child will not want to miss the chance to make a Swish! this Summer!