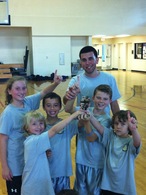 Don't let your child miss out on the last chance to attend one of our basketball camps in 2012!
We invite boys and girls ages 5-16 years old to come and learn the game of basketball from our experienced coaches. The camp take place from December 24-28, 2012 (no camp December 25, 2012) and from December 31, 2012-January 4, 2013 (no camp January 1, 2013).
The camp will include conditioning, team development, stations, drills, half-court games and full court games with Coaches Jason Stura, Brandon Goldberg and Federico Brodsky. Early care and aftercare is available for an extra cost.
The cost will be $160 for members of the DPJCC and $205 for non-members. Single day options are available. For more information please click here or call our office at 954.434.0499 ext. 112.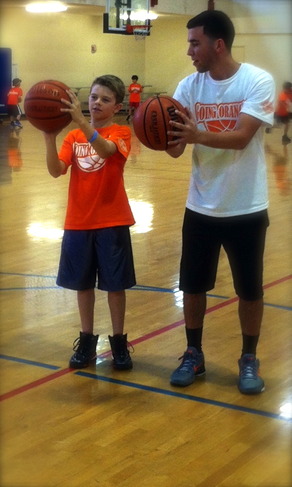 We still have a few spots left! Visit www.swish-hoops.com for more information.
There is no better way for your child to refine and improve his or her basketball skills than attending our Afterschool Basketball Academy. The academy runs from Monday thru Thursday during the afternoons until 5:00PM and is for ages 4-12. We welcome all serious basketball players to come and work on their skills-- or learn the game of basketball. Coaches Jason Sura, Brandon Goldberg and Federico Brodsky will ensure that your child learns the game thoroughly, while having fun and making some great friends along the way. Make sure to sign up for the Sunday Youth League so your child can showcase his or her skills in the spotlight!
We want your child to succeed
. For more information about the academy please
click here
or call our office at 954.434.0499 ext. 112. For registration please call 954.434.0499 ext. 103. We look forward to having your child with us this fall!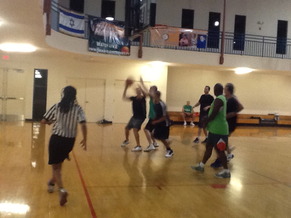 Swish Hoops! is proud to announce the renewal of our most popular program! Our Adult League is designed for players ages 18+ who would like to create their own team and play against the best competition in South Florida. Teams will play in at least 8 games and will receive team jerseys. The season will start in January, but reserve your spot today by
registering online
. Space is limited. For more information, please contact Krystal Sheldon at krystal@swish-hoops.com or visit www.swish-hoops.com.
We'll see you on the court!