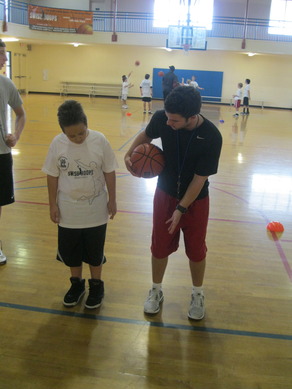 Summer is knocking on the door, and there is no better way to spend it than attending the Swish Hoops! Summer Camp. The camp will run from June 11 to August 3, 2012, with post-camps on August 6-10 and August 13-17. Campers can take advantage of our state-of-the-art basketball facilities, which include four indoor, air-conditioned court. Campers also learn basketball fundamentals, game strategies, teamwork and sportsmanship, while participating in drills, conditioning, recreational and competitive games. After a long day on the court, campers will cool off with a swim at the JCC Pool. Lunch and Snacks will be provided. The camp will cost $280 for members of the JCC and $311 for non-members of the JCC. The cost includes instructional swimming, lunch and field trips. Please call 954.434.0499 ext. 100 for special pricing and availability of early registration specials. For more information, please call our office at 954.434.0499 ext. 112 or visit www.swish-hoops.com.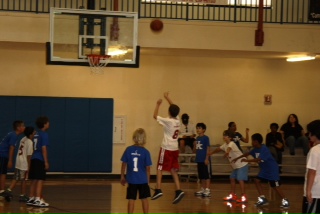 Make your Summer a Swish Hoops! Summer and sign up for the Swish Hoops! Summer 2012 Youth League. Our Summer Youth League will run from June 10 to July 29. Practices will take place during the week and games will take place on Sundays. The league includes 8 games (pkus playoffs) and every participant receives a team jersey and a participation award. We even have weekly highlight videos posted to our YouTube Channel! For evaluation dates, please click here.
We have leagues for children ages 5-18 and we invite you to become part of South Florida\u2019s #1 Basketball Program!
For questions please call our office at 954.434.0499 ext. 112 or visit www.swish-hoops.com.
Divisions
*Grades are for the 2011-2012 school year*
Boys Girls Co-Ed
ACC \u2022 Grades K-2 WNBA K-3 \u2022 Grades K-3 Big 12 \u2022 Grades 9-12
SEC \u2022 Grades 3-4 WNBA 4-6 \u2022 Grades4-6
Big 10 \u2022 Grades 5-6 WNBA 7-9 \u2022 Grades 7-9
Big East \u2022 Grades 7-8