Black Friday Special
$99 ALL WEEK!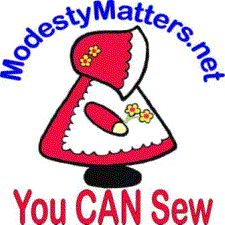 ---
You Can Sew Quilting Edition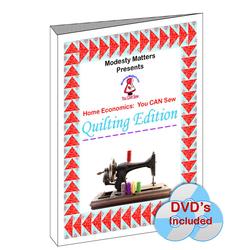 This one semester DVD course, complete with the textbook, teaches several different techniques for piecing, appliqué, quilting, finishing, and more! What a great way to add to your skill set! In the end, you will have created and finished a gorgeous 45" X 45" wall hanging featuring your newly acquired skills, a hot pad, a table runner, and four place mats. You may even end up with a new hobby. Don't Wait!
www.ModestyMatters.net
$159
ONLY
$99
---
---
*Here is the CORRECT Link:
(You will be taken directly to PayPal.)
or just visit us online at www.ModestyMatters.net to browse our other great products.
---
---
Think Black Friday is AWESOME!? Just wait until you see what is coming for Small Business Saturday!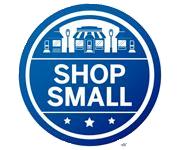 This November 24th is a big day for everyone here at Modesty Matters! It is the third annual Small Business Saturday, when people across the country come out and shop to support their favorite small businesses. We'll be hosting an amazing deal for this event, so keep an eye out for the next email! It's top secret until then...=)
HERE IT IS: $99 Home Economics-You CAN Sew!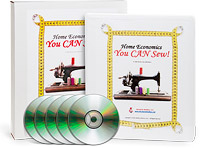 The Original Curriculum
from Modesty Matters
You CAN Sew