Tuesday, June 27
Tiffin Area Safety Council Meeting
11:30 am.
Camden Falls, 2460 S SR 231, Tiffin.
Saturday - Sunday, July 1 - 2
Tiffin Flea Market
Seneca County Fairgrounds, 100 Hopewell Ave., Tiffin.
Tuesday, July 4
Happy Fourth of July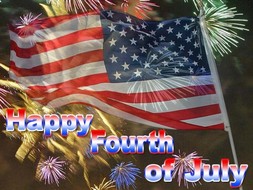 Wednesday, July 5
The monthly newsletter will be sent.
There are many Summer activities taking place this week, please visit tiffinchamber.com. This week is full of camps and classes. Check out the links at the bottom of the calendar page to find more activities and get details.