Volunteer for GOBA-Hosts/Hostesses are Needed!
The Great Ohio Bicycle Adventure is coming to Tiffin! They will arrive on Sunday, June 18th and leave on Tuesday, June 20th. We are looking for people to welcome the bicyclists to our community. There are many different activities that need covered: Camp Setup, Car Camping Parking, Runners, Traffic Control, Information Tent, Park Activities, Block Party. If you have any questions, please e-mail Brittany Cook at bcook@destinationsenecacounty.org.
Please log onto the link to sign up to Volunteer:
---
Training Assessment Survey
As part of the overall workforce development plan we have developed a brief training assessment survey designed to give us some insight into your workforce training needs and requirements. We appreciate your candid feedback. Thank you for the privilege of your time.
---
Chamber Challenge is June 8th!
Everyone looks forward to summer and a sure sign that it is on the way is the annual Chamber Challenge! Reward your employees or customers by inviting them to join you on the golf course for a fun day!
Major Sponsorships includes a team of four golfers, hole sponsor, full advertising, promotion and recognition package. Please click here to see all sponsorship levels.
Currently our Major Sponsors include: Aqua Ohio Water, Inc., Carmie's Catering, CompManagement/CompManagement Health Systems, Coppus Motors, Corporate One Benefits, Laminate Technologies, Inc., Mercy Health – Tiffin Hospital, MLAD Graphic Design Services, Old Fort Banking Company, Reineke Family Dealerships, Sarka, State Bank, Sutton Bank, Tiffin University, Toledo Molding & Die, UIS Insurance & Investments, Webster Industries. May we add your name?
---

:: Upcoming Chamber and Community Events ::
Wednesday, May 10
Small Business Basics Seminar
Chamber Office, Community Room, 19 W. Market St., Tiffin.
9:30 to 11:30 am. A free, two-hour seminar that will answer your questions about starting, buying or expanding a small business. To register contact Bill Auxter at 800-826-2431 or 419-559-2210 or by e-mail at bauxter@terra.edu
Wednesday, May 10
A Senior's Spring Symphony
2 pm.
RSVP at 419-443-1540
St. Francis Convent Chapel, 200 St. Francis Ave., Tiffin.
Thursday, May 11
Ribbon Cutting - Hohman Garden, LLC
4:30 pm. Ceremony will take place at 4:45 pm. Pick up a plant for Mother's Day.
Hohman Garden, LLC, 3700 S CR 591, Tiffin.
Friday - Saturday, May 12 - 13
Ritz Players present Scotland Road
7:30 pm. ritztheatre.org
Ritz Theatre, 30 S. Washington St., Tiffin
Sunday, May 14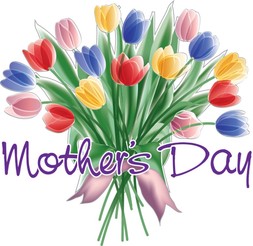 *************************************************************
---
:: And Save the Date For... ::
Tuesday, May 16
After Five - AAA Ohio Auto Club
5 - 6:30 pm. Networking Event
AAA Ohio Auto Club, 191 E. Market St., Tiffin.
Tuesday, May 23
Tiffin Area Safety Council Meeting
11:30 am.
Camden Falls, 2460 S SR 231, Tiffin.
---
Member to Member Benefits
Here is just one of the many offers available to
Chamber members and their employees:


MLAD The Paper Store 10% Discount
Town & Gown Tuition Discount Plan
Discount from
Heidelberg University & Tiffin University
complete list of Member to Member benefits!
Business Benefits
Advertising Discounts

benefits available to members.
---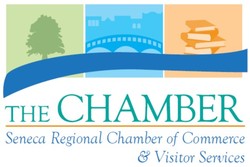 19 W. Market Street, Tiffin OH 44883
419-447-4141