Hello Everyone!
It's amazing how quickly the summer flies by! The Raw and Living Spirit Retreat begins next week and we can't wait to see you all!
We've been working hard to put together a great lineup for this year and we're sure you'll be as excited as we are about this year's schedule.
In Peace and Health,
Rylee Keys
Co-Coordinator
rylee@rawandlivingspirit.org
www.rawandlivingspirit.org
---
Schedule is Online!
Check out the current schedule for this year's retreat on our website! We will be making some additional changes before the retreat. Copies of the schedule will be available when you arrive at the retreat.
See the website for Schedule and Presenter information.
We have so many talented people contributing to this year's retreat, it was hard to choose a just few to feature in this update:
Chefs Ronnie & Minh Saturday Dinner & Food Demos
Ronnie & Minh husband and wife raw foodists who produce some of the most interesting and "unbelievably tasty raw and living foods you may ever encounter" and who will be featured chefs at this year's Retreat!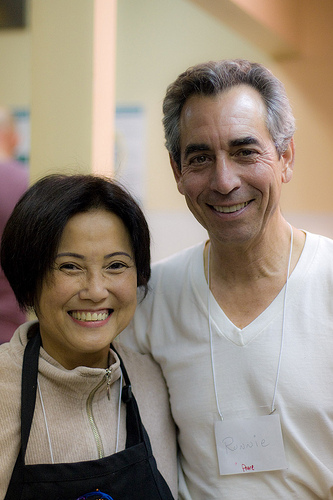 Minh is a second generation raw & living food chef, born in Viet Nam in 1950 into a humble and loving Buddhist family, the youngest of eight children. At a very young age, Minh began learning how to find and use food and medicines in the jungle, learning which plants were edible and which were not. She spent her youth helping her mother grow, gather, and prepare food for their family using simple and ancient techniques without electricity to prepare nourishing and great-tasting food. In this way, the art of preparing raw food was passed from generation to generation without even knowing what "raw food" was; to them it was just food. (...
more
)
Turning to Grace: Crystal Bowl Meditation with Nicole Asprocolas
Enjoy a state of blissful Being as you relax to
the tranquil frequencies of the 9
singing crystal bowls. Nicole begins by first talking about hypnosis, the function and design of the singing crystal bowls, as well as a bit about quantum physics, grounding this spiritual practice into scientific logic. The meditation begins by lying comfortably on the floor, while Nicole connects you to the Source of All That Is while also grounding you to Mother Earth. Then Nicole goes up each of the chakras, playing its correlating singing bowl while integrating positive healing suggestions into each of your chakras. The singing bowls brings one into a trance-like state quickly and easily, and the result is a deep feeling of peace and calmness. During the guided meditation Nicole also connects you to your creative loving power. Afterward, you take with you a greater sense of connectedness to the Universe, to the Earth, to yourself, and to this creative loving power that is your heritage to utilitize within your life.
Live Music by Jimmy Free
Jimmy Free specializes in live looping of the 6 string violin.
An unusual instrument, the 6 string's range produces notes as high as the violin and as low as the cello. Live looping allows the layering of notes in a repeating loop: nothing is prerecorded, and some tunes are spontaneously composed. "Mostly, I just play what I'm feeling at the moment," says Jimmy.
---
Any special needs? Visit our website and send us an email.
See you soon!!!