July 23, 2015
Dear Friend,

Before I left Nepal, there was someone I had to see. You probably know her by now too. Sanju.

About a year ago, GoodWeave released a video featuring this inspiring young girl who we rescued from bonded labor in the carpet industry. The animated short, which has been viewed over 20,000 times and covered in media ranging from CNN to The Christian Science Monitor, ends with Sanju back at home and attending school for the first time.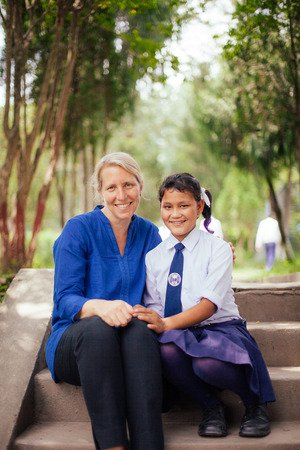 But the story didn't end there.

When GoodWeave reunites children with their family, we continue to support their education and regularly visit to check on their school attendance and overall well-being.

Right now is the season for school enrollment in Nepal. This is very tough timing, because many parents have gone months without a paycheck. Covering the costs of school fees is an impossible burden. UNICEF reports that as a result of the earthquake, nearly 1 million children are out of school and 32,000 classrooms have been destroyed.

With your support, GoodWeave has stepped in to cover school fees for participating weavers' children and has checked on our current roster of 526 students, including 14-year-old Sanju.

As her mother braided her hair on the morning of April 25, Sanju said the ground began to move and then suddenly "everything was falling down." Her home was severely damaged and the school in her village destroyed. Sanju's parents sent her to the only other home she's ever known, GoodWeave's Hamro Ghar transit home for rescued kids. Within a week, we found her a spot at the LAB School, one of Nepal's top academic institutions and our education partner.

On the last day of the trip, I visited LAB along with my colleague Binita and was moved when I saw the proud smile on Sanju's face as she approached me in her uniform. I wanted her to know that her story has inspired so many worldwide – so many of you reading this message – to join the cause against child labor. We told her, "You know, when we say Sanju, everyone knows that name… you've become a heroine!" Sanju giggled shyly.

While so much has fallen down in Nepal in recent months, your support has helped lift people up. As you've read in my trip reports, the Earthquake Relief Fund is ensuring that carpet exporters can get back to business, weavers can get back to work, and children can get back to school.

On behalf of Sanju and all the people of Nepal that I met during my trip – thank you.
Gratefully yours,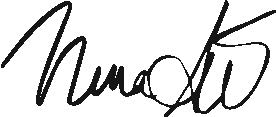 Nina Smith
Executive Director