Dear Feather,

I am feeling gratitude. I am tremendously thankful for the work you are doing to build communities, run organizations, and raise children, free from the heartache and hurt of child sexual abuse. At times the work we are doing seems daunting and the mission seemingly unattainable, but thanks to your courage and commitment, I see our community changing.

In this issue of the Parenting Safe Children newsletter, I would like to share five brief stories that illustrate what you are doing to end child sexual abuse. While we have much distance to cover, by working together, we have come a long way. Thank you.

Happy Thanksgiving.

Your Partner in Prevention,

Feather

PS: For upcoming events, check out the Parenting Safe Children Workshop Schedule.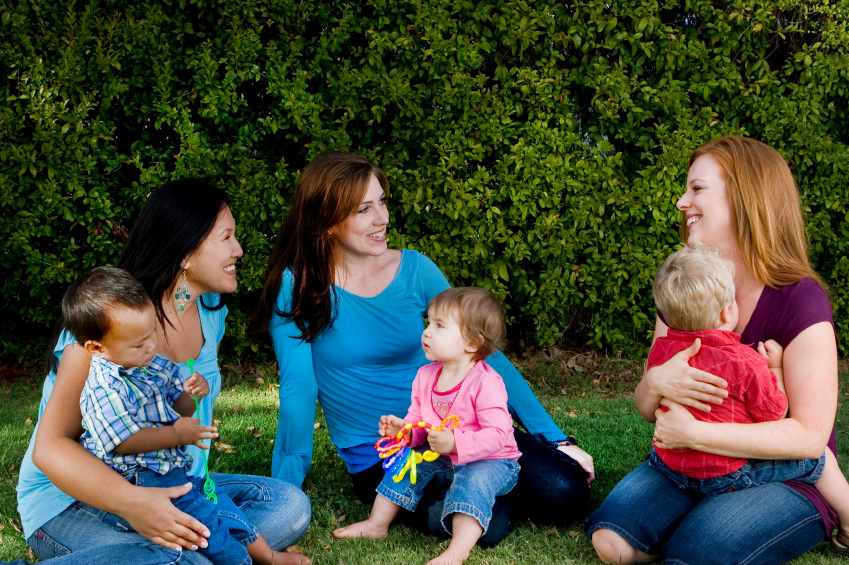 The Courage to Speak Up
Parents frequently tell me how hard it is to talk with other adults about body safety and prevention, yet speaking up IS the foundation for keeping kids safe from sexual abuse. Genevieve, a Colorado mom, offers these words of encouragement:

"When I attended Feather's Parenting Safe Children workshop, the idea of screening
caregivers, coaches, teachers, etc. around sexual abuse was very intimidating. My
husband and I promised ourselves, however, that no matter how uncomfortable it was,
we were going to talk with everyone about our daughter's body safety.

The first time I screened a provider I was very anxious. My heart was pounding and I was
on the verge of tears because I was so scared that the person was going to look at
me like I had two heads and treat me like I was a 'problem.'

I'm happy to say, this was not at all the case. While I was told in one instance that I was the first parent to ask these questions, the provider was
appreciative and thorough. This made me feel safe about leaving my daughter with her.

Next I hired two babysitters. I had gained confidence by this point. The two babysitters who I hired, and still work with today, were extremely professional
during my screening process (I used the Parenting Safe Children Nanny Packet) including criminal background checks, thorough reference checks, an
interview and trial meeting with my daughter, a discussion about body safety, and a babysitting contract that included body safety.

To all the parents out there who feel the way I did, it gets easier and it feels really good to know that I have spoken up for my child in this way."

On behalf of Parenting Safe Children, thank you to all of the parents and professionals who are speaking up for children. As you've probably heard me ask, "Are you willing to feel a little uncomfortable so kids don't have to?"
---
You Hosted, You're a Hero
I've educated tens of thousands of parents and professionals to help keep children safe from sexual abuse, but it's the hosts who are the heroes—the women and men who make Parenting Safe Children workshops happen in their community by filling neighborhood centers, schools, day care facilities, and places of faith.

Some of you have hosted because child sexual abuse has touched you personally, but all of you tell me you host because you believe that informed adults, who are willing to speak up, are better able to protect children from sexual abuse.

Parenting Safe Children host, Amy Dorman, offers this:

"If I could, I would host a Parenting Safe Children workshop every day until all adults in my community had the information and tools to advocate well for
the children in their lives. In the workshop, you will learn how to start prevention conversations with caregivers; how and why to establish a "no-secrets"
home; how and why to correctly identify all body parts; how to answer children's questions with truth and dignity; how to identify normal sexual
development versus behaviors that warrant concern; and how to speak up and intervene on behalf of children if you see behaviors of concern.

I host because the more people who are educated about child sexual abuse, the safer our kids and the safer our communities. Please consider hosting a
Parenting Safe Children workshop.

I salute all Parenting Safe Children workshop hosts. You are my heroes!
---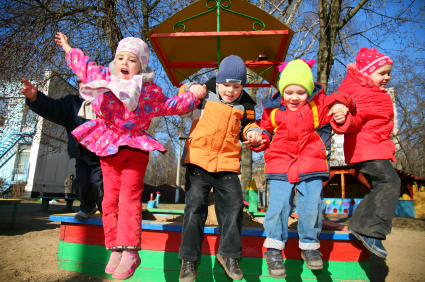 Building an Off-Limits School
As you've heard me say before, if you ask just one question of your child's school, day care, sports program or place of faith, ask "What policies are in place to prevent child sexual abuse?" But don't stop there: Ask to see the policies and also inquire about monitoring.

Courtesy of Treasureland Preschool, here is an example child sexual abuse prevention policies. At this pre-school, staff must sign off on the policies annually and attend a Parenting Safe Children workshop. Parents also receive a copy of Treasureland's policies.

Thank you to Treasureland Preschool in Denver and all of the organizations that are taking the time to implement policies, train staff, and monitor practices that keep children safe from sexual abuse.
---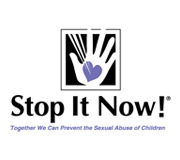 Stop It Now!
Individuals and organizations all around the country are working to end child sexual abuse. By collaborating with others, we can share best practices and enhance our impact. This fall I had the privilege of working with Stop It Now!®, which teamed up with Pennsylvania State System of Higher Education, to pilot a program to prevent child sexual abuse on college campuses.

This two-day program builds "prevention squads," who can then go back to their campus and create culture change. Understanding that change agents need support, Stop It Now is also providing ongoing mentoring.

I thank Stop it Now! for its national leadership in child sexual abuse prevention.
---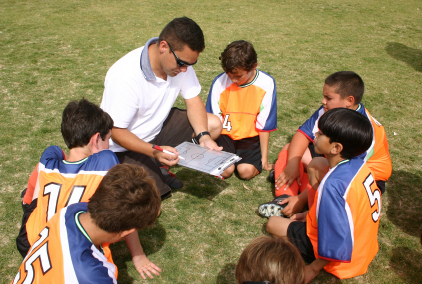 Off-Limits Kid
I hear lots of stories about parents implementing a "no secrets" rule in their home, and how children sometimes feel empowered to declare that rule in other situations. Teaching body-safety rules to children is important for healthy sexual development, but is never a substitute for having conversations with caregivers about keeping your child safe from sexual abuse. These conversations, in fact, are the foundation of prevention. Here's an example of how one parent, Julia, is teaching body-safety rules and screening caregivers.
"When my younger son was 3½ years old, he attended a soccer camp. I had already spoken with
the coach and let him know that my son was to follow camp rules unless his safety was compromised,
in which case he had permission to say. 'No.' I also told the coach that we did not keep secrets at
my home, that my son tells me everything, and that he is the boss of his body.
It was a short morning camp in which most of the parents stayed, including myself, because I
wanted my presence known. The fourth day of camp, the
coach told the team that they were going to do a 'secret play' so they could beat the other team. My son, said, 'No, we do not do secrets in my family.'
The coach said it's not a secret it's a 'secret play,' not something wrong. My son said, 'nope, no secrets.'
Another four-year-old teammate said, 'We don't have secrets in my family either.' The coach did not know what to do so he just changed the practice and
said, 'let's just play soccer.' Then the coach came over and apologized and expressed his appreciation for this 'aha' moment."

This story is a great example of how even innocent-like "secrets" are so embedded into our culture, and the importance of parents continually speaking up to educate everyone who interacts with their child.
---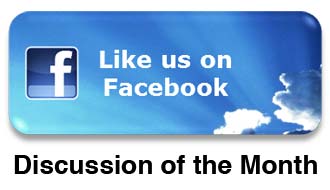 Join Us on Facebook!
The Parenting Safe Children community on Facebook is now over 4300 strong. We are dedicated to speaking up for children and we're having great conversations. Help us reach 5,000 and Like us – and be sure to tell your friends.

Curious about the most shared post of the month? Check out the post from November 5, 2014.
---
My Unwavering Mission
Parenting Safe Children empowers parents and professionals to
raise kids and build communities that are off limits to child sexual abusers.
---
---
Parenting Safe Children
PO Box 270302
Louisville, CO 80027
US


Read the VerticalResponse marketing policy.