January 2016:
Greetings, Gratitude & Exciting News from PSC
Dear Feather,
First of all, I'd like to offer my gratitude and 2016 New Year wishes to you and yours. My heartfelt thanks to all of the moms, dads, family members, and professionals who are out there every day advocating for children and speaking with other adults about keeping kids safe from sexual abuse.

In 2015, Parenting Safe Children (PSC) reached more than 5,000 parents, family members and professionals through its education programs and support tools. Through social media, we reach hundreds of thousands of additional people with our prevention conversations and messages.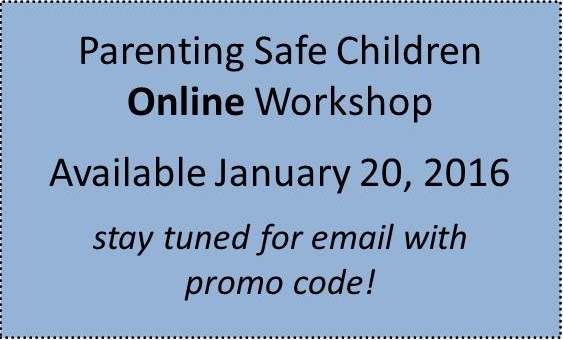 Now, some exciting news: We will be extending our reach even further in 2016 by launching an online version of the Parenting Safe Children Workshop! Thanks to your interest and encouragement, the Parenting Safe Children Online Workshop will be released Wednesday, January 20 to the PSC community! I am super excited about this because you finally can invite all of your friends and family members outside of Colorado to become prevention partners. Stay tuned for an email on January 20 with a special PSC promo code for immediate discounted access!

Meanwhile, I want to remind you why your efforts to keep kids safe from sexual abuse by speaking up can change not only your child's life, but also that of your community.

I recently saw the movie Spotlight, about how the Boston Globe uncovered widespread child sexual abus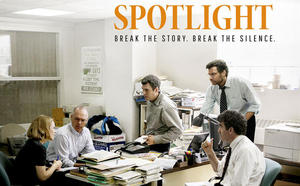 e – and its methodical cover-up – within and by the local Catholic Archdiocese. This movie, a true story, offers a glaring illustration of what happens when individuals fail to speak up on behalf of children's safety and how institutions further betray children, by not holding abusers accountable for their actions.

In the movie, attorney Mitch Garabedian (played by Stanley Tucci), who represented many victims of pedophile priests, says, "It takes a village to raise a child, and it takes a village to abuse one."

This quote keeps ringing in my head because it speaks to the power of individuals and communities to break institutional codes of silence and to keep children safe. Imagine if every parent takes these four actions:
Teaches their child that it's okay to say "No" to unwanted affection, touch or anything that makes him

/her

feel uncomfortable. (This means, it's not only okay, but important, for your child to be able to say "No" to grandma's

kiss or hug.)

Converses with all of the adults who their children spend time with, including family members and friends, about body safety and boundaries.

Asks their local school, place of faith, sports program, and youth organization, "What are your policies for keeping children safe from sexual abuse – particularly your policies for staff spending time alone with children?"

Demands that every school, place of faith, sports program and youth organization implement policies and train staff and youth leaders in child sexual abuse prevention.
This is the community I am working so hard to create, and there is ample research to show that prevention works, but implementing it depends on you and on all of us.

I am here to help and Parenting Safe Children offers a range of tools to support you. See below for a list of all Parenting Safe Children classes, products, and free downloads – and stay tuned for the release of the Parenting Safe Children Online Workshop on January 20th!

Thank you for all you do to keep children safe from sexual abuse.
Your Partner in Safety,
Feather
---
Parenting Safe Children – Classes & Consultations
Parenting Safe Children Workshop – I have educated tens of thousands of parents around the United States th

ro

u

gh this in-person workshop that not only imparts essential body-safety rules for children, but also gives you tools and t

echniques for inviting caregivers onto your prevention team. Countless participants have told me that it's the most useful an

d

enlightening parenting class they have ever taken. Please sign up today.
Parenting Safe Children Professional In-service – If you are a youth professional, you are in a unique position to prevent child sexual abuse. Not only can you empower children in your care and educate their parents, you can also advocate for institutional policies and procedures that support child safety. In the PSC Professional In-service, staff learn specific tools to keep their organization – agency, school, hospital, health group, place of faith, or youth group – off limits to child sexual abuse. In addition, I educate staff on disclosure and reporting requirements. Has your school, place of faith, camp or youth organization trained their staff?

Parenting Safe Children Online Workshop - Coming January 20, 2016!

Phone Consultations – Have you ever wondered if your child is engaging in normal sexual behavior? Are you concerned that someone is behaving inappropriately with your child, but you're not sure what to do? Do you have questions on how to talk with your child about private parts, puberty, and sex

–

in an age-appropriate way? Consultations are not therapy sessions, but rather opportunities to seek expert advice on matters related to body safety and child sexual abuse prevention.
Parenting Safe Children Products
Off Limits: A Parent's Guide to Keeping Kids Safe from Sexual Abuse – This book empowers parents with information on age-appropriate sexual development, body-safety rules, sample language for talking with children and teens about body-safety, screening questions for caregivers. And it also includes information on how to handle a disclosure when a child has bee

n

sexually abused or is abusing another child.

Conversation Starter Cards – Inviting caregivers onto your prevention team is the cornerstone for keeping kids sa

fe fr

om sexual abuse. With the PSC "Conversation-Starter Cards," you can confidently talk about your child's body

safety

with all caregivers. The front of the card offers language for starting a conversation about expectations, boundaries, and

body-safety rules. The back of the card is for reference and gives facts about child sexual abuse and safety tips. Carry the cards in your purse, car, pocket, or even fold a couple and put them in your wallet!

Parenting Safe Children Online Workshop - Coming January 20, 2016!
Nanny Packet – Use this free checklist and babysitter agreement to screen nannies and invite them onto your prevention team.
Back-to-School Screening Packet – Use this free menu of questions for screening preschools, schools, and daycare facilities about child sexual abuse prevention practices.
Family Online Safety Agreement – Use this sample agreement to discuss Internet safety with your child and establish expectations for staying safe online.
---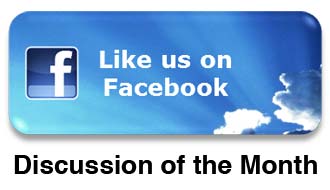 Building Community to Keep Kids Safe
The Parenting Safe Children community on Facebook is now nearly 8,000 strong. We are dedicated to keeping children safe from sexual abuse, and we support each other in speaking up every chance we get. Will you join us?

Curious about the most shared post of the month? See the discussion about the connection between "innocent secrets" and child sexual abuse as discussed on December 29, 2015.
---
My Unwavering Mission
Parenting Safe Children empowers parents and professionals to
raise kids and build communities that are off limits to child sexual abuse.
---
---
Parenting Safe Children
PO Box 270302
Louisville, CO 80027
US


Read the VerticalResponse marketing policy.