August 2016:
Winning Gold
Dear Feather,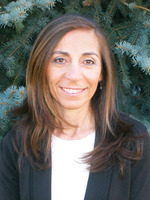 While few parents will find themselves cheering for one of their own children at the Olympics, the vast majority of parents will be enrolling their child in some kind of youth sports program. On the heels of some investigative reporting about USA Gymnastics, I'd like to urge you to prioritize talking with your child's coach about child sexual abuse prevention. See my article below on Winning Gold, and what you can do to feel good about leaving your child with a coach or recreation leader. This article applies to all parents, all kids, and all sports at all levels.

It's also time to direct our attention back-to-school, and this is the perfect time to invite your day care provider or child's teacher onto your prevention team, so I hope you'll take advantage of the free Parenting Safe Children Back to School Screening Packet, available below.

And of course, if you or anyone you know is interested in attending the Parenting Safe Children Workshop this fall, be sure to check out my current schedule! I have educated tens of thousands of parents, and every time another parent takes the Parenting Safe Children workshop, your community and our children are safer.
Your Partner in Safety,
---
Winning Gold for Kids
This article applies to all parents, all kids, and all sports at all levels - please read.

I find it unacceptable that USA Gymnastics, the sole national governing body for gymnastics in the US with 3,000 gyms, regularly fails to report allegations of child sexual abuse to authorities. This is yet another example of reckless policy making, individual irresponsibility, and institutional failure on behalf of children.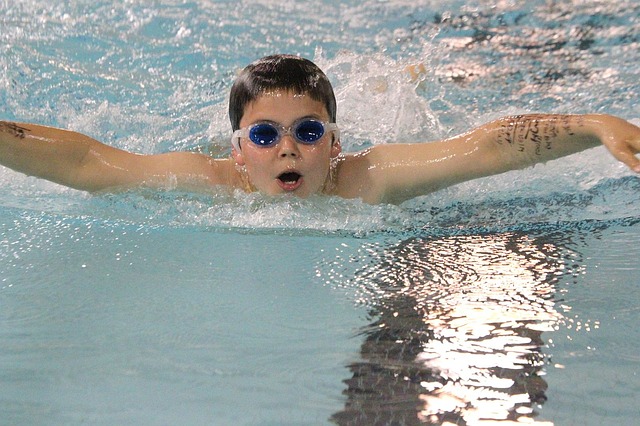 Everything we know about child sexual abuse prevention indicates that we must take every report of abuse or suspected abuse seriously, no matter whether it's first, second or third hand. The average age a person discloses child sexual abuse is 40, following decades of shame and fear. By then, how many other children have been harmed by the sexual abuser?

To add insult to injury, USA Gymnastics, like many youth-serving organizations and schools, typically only conducts criminal background checks. Most people who sexually abuse children are never caught, much less convicted, so background checks are largely meaningless unless conducted as part of a three-pronged strategy that also includes: a) interview questions about boundaries with children and b) reference checks.

If the leaders of sports organizations reject best practices and ignore their own moral compass, where does that leave children?

We can and must do better on behalf of all children and teens involved in every level of athletics, from local recreation programs, to school teams, to elite competition. Sexual abuse is not more prominent in one sport over another. All children are vulnerable, but fortunately, there are many small and large actions parents can take to put children first, before the all-consuming power of sports, heroes, and winning.

Here's exactly what you can do for your child now: [Read More]
---
Back to School 2016
This is your annual reminder to invite your day care or school personnel onto your prevention team by discussing your children's body-safety rules with teachers, paraprofessionals, administration, and classroom volunteers.
The packet is also useful for parents with children in daycare, but be sure to include questions about policies around diaper and clothes changing. Make sure there are no opportunities for a staff member to be alone with a child. In-home daycare providers should also have specific policies about how non-staff family members interact with children.
Policies alone are not enough, however, so also ask how practices are monitored. As you are talking with the director, look for open and forthcoming communication. Every school and day care facility has a responsibility to have a policy manual, but many still do not. If your school or day care does not have specific policies and monitoring in place, ask about plans to do so and then make whatever decision you feel good making on behalf of your child, based on the response.
To sign up for a Parenting Safe Children Workshop, visit parentingsafechildren.com
---
Extra Support Talking with Coaches and Teachers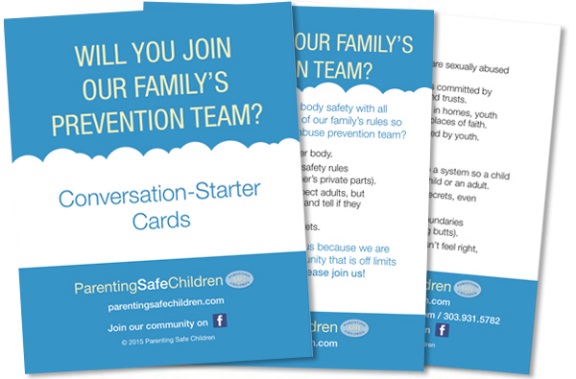 If you're not sure how to start a safety conversation and invite someone onto your prevention team, or if you find yourself feeling a bit uncomfortable, you might pick up some
Parenting Safe Children Conversation-Starter Cards!
According to parents,

"This card makes it easier to start conversations and in two weeks I've gone from having 30% of my caregivers on our prevention team, to 50%!"

"The PSC 'Conversation-Starter Card' automatically makes it easier to bridge the conversation. Thank you."

"We had one of the cards sitting on the counter when we had a new babysitter over and it led us into a great conversation about our body-safety policies."
---
Do You Live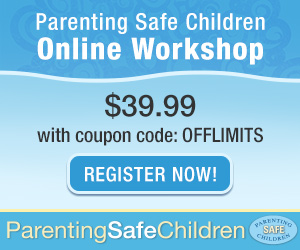 Outside the Denver, Colorado, Metro Area?
My popular Parenting Safe Children Workshop is now available online to people who live outside the Denver, Colorado, Metro area. This workshop imparts essential body-safety rules for children and gives you tools and techniques for inviting caregivers onto your prevention team.

I have educated tens of thousands of parents, and countless participants have told me that it's the most useful and enlightening parenting class they have ever taken. Please sign up for the self-paced Parenting Safe Children Online Workshop. Use the coupon code OFFLIMITS for $5 off!
---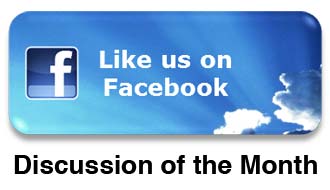 Building Community to Keep Kids Safe
The Parenting Safe Children community on Facebook is 8,500 strong. We are dedicated to keeping children safe from sexual abuse, and we support each other in speaking up every chance we get. Will you join us?
This summer, for example, we've had some great conversations including how to talk with kids about the consent to what you might say when you see your child touching his or her genitals!
Join the conversation.
---
My Unwavering Mission
Parenting Safe Children empowers parents and professionals to
raise kids and build communities that are off limits to child sexual abuse.
---
---
Parenting Safe Children
PO Box 270302
Louisville, CO 80027
US


Read the VerticalResponse marketing policy.